Tennessee state lawmakers are demanding action after a public university published "guidelines" for employees in order to "ensure your holiday party is not a Christmas party in disguise."
The list, found on the University of Tennessee at Knoxville's website, also encouraged employees to send non-denominational holiday cards, use general decor when decorating and make sure that food and beverage selections are not specific to any one culture or religion. 
The list also discourages against playing "Secret Santa" games.
"Holiday parties and celebrations should not play games with religious and cultural themes — for example, 'Dreidel' or 'Secret Santa.' If you want to exchange gifts, then refer to it in a general way, such as a practical joke gift exchange or secret gift exchange," the guidelines state.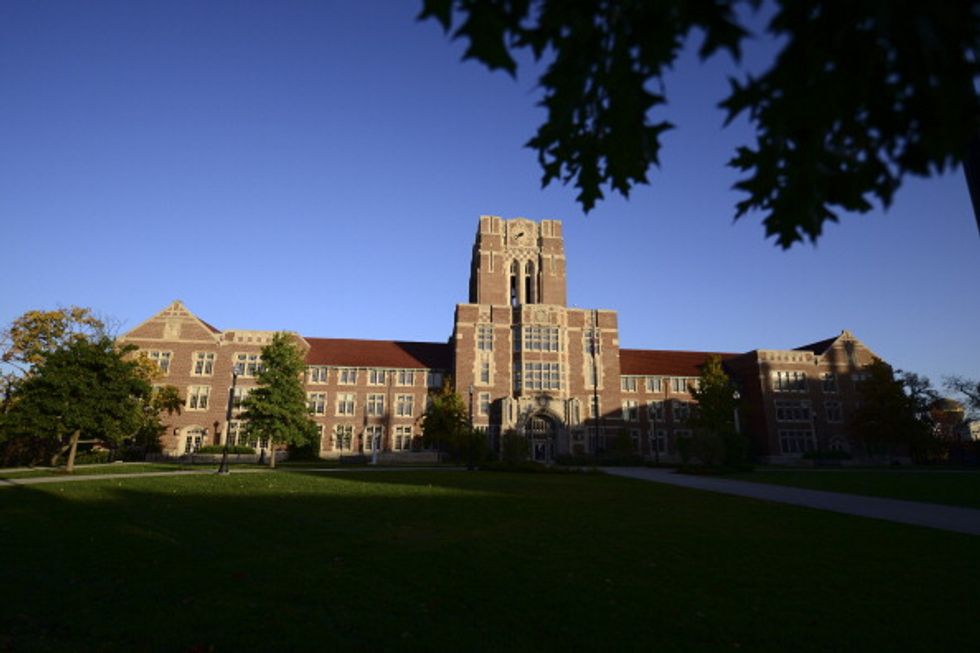 View of Ayres Hall on University of Tennessee campus.
As the College Fix reported, the list isn't enforceable by the university. 
"The university does not have an official policy regarding religious and culture decor or celebration in the workplace. However, we are fully committed to a diverse, welcoming and inclusive environment," Lili'a Uili Neville, a spokeswoman for the university's Office for Diversity and Inclusion, told the College Fix.
"No one can 'get in trouble' if they choose not to use these best practices," Neville continued. "They are an online resource for faculty and staff to review if they are interested in creating a more inclusive holiday environment within their departments and administrative units."
However, several local and national politicians have said their constituents disapprove of the public university publishing — and promoting — the guidelines. According to the Tennessean, two state lawmakers, Senate Education Committee Chairwoman Dolores Gresham and Senate Government Operations Committee Chairman Mike Bell, are calling for the school's chancellor to resign. 
"This is offensive to the vast majority of Tennesseans who help fund this university through their tax dollars," Bell said in the email to the Tennessean. "We have lost confidence in Chancellor [Jimmy] Cheek's ability to lead the state's flagship university."
"The people I represent are disgusted by this," Rep. John Duncan, (R-Tenn.), told Fox News. "People from all over the country are sick and tired of all this political correctness."
Lt. Governor Ron Ramsey told Fox News that while the guidelines are not technically university policy, "these 'suggestions' call into question what purpose university offices of diversity serve."
UT did not comment on the calls for Cheek's resignation, according to the Tennessean, but the school did release a statement saying that it honors Christmas "as one of the celebrations of the season."
"We are in no way trying to dismiss this very important Christian holiday," Cheek said in a statement to the newspaper. "As a diverse campus, we do promote ways to be inclusive of all cultures and religions. I am disappointed that our efforts to be inclusive have been totally misconstrued."
Republican Tennessee lawmakers have addressed the list on social media.
The College Fix noted that the Office of Diversity and Inclusion recently published a list that encouraged faculty and staff to use gender neutral pronouns when addressing students, such as "ze, xe, xem, xyr, zirs and hirs."
According to the Tennessean, the UT System — which includes the Knoxville campus as well as Chattanooga, Martin and Memphis — spends $5.5 million annually for diversity programing. The system's total budget is $2.1 billion.  
(H/T: The College Fix)