A brand-new structure in New York City, resembling a covert military site, contains technology which its owners say allows it to gauge the mood of an entire city using data it collects from regional social media sentiment, the weather and biometric information from its visitors.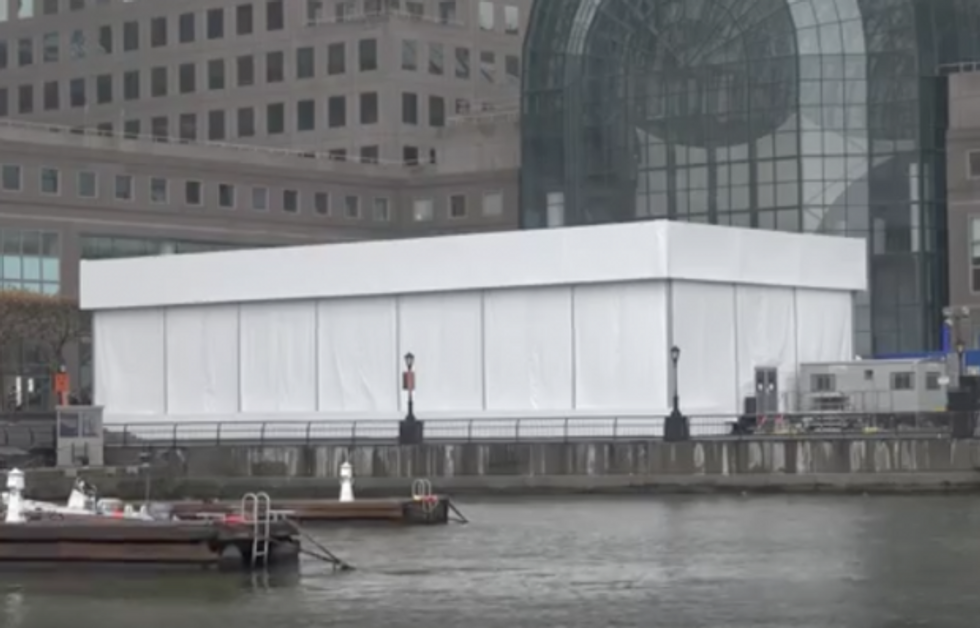 A few steps inside the front-door of the bland-looking structure, visitors find themselves cast into a dizzying sequence of rooms designed to reflect and the refract their moods, in real time.
Step Inside the 'Museum of Feeling':
The second exhibit, for example, contains array of hanging, glowing LED vines, that appear infinite thanks to mirrors covering most surfaces. Since the entire "Museum of Feeling" project is sponsored by Glade, pine-scented clouds billow through those plastic vines with the ambition of evoking "joy." Each room, in fact, has its own custom scents that change with the moods of its guests.
Among the five rooms are a few rather psychedelic oddities including a walk-in kaleidoscope (billed as the world's largest), cloud room which fills its self with miasmas of lavender scented steam, and a disco dance floor that reacts and records to the moods and movements of each visitor.
The soft exterior of the portable structure also emits a glow that supposedly reflects in real time the data analyzed by its algorithms.
"The Museum of Feelings actually feels things," according to its website. "Its unique exterior reacts to social media and real-time data to reflect New York's ever-changing mood in vivid color."
Follow Josiah Ryan on YouTube, Twitter and Instagram:
Twitter (@JosiahRyan) and Instagram (@ahhdannyboy.)