The biggest culprit in mass shootings is the National Rifle Association, a University of California, Irvine biology professor told his class before he urged them to "do something about the Second Amendment."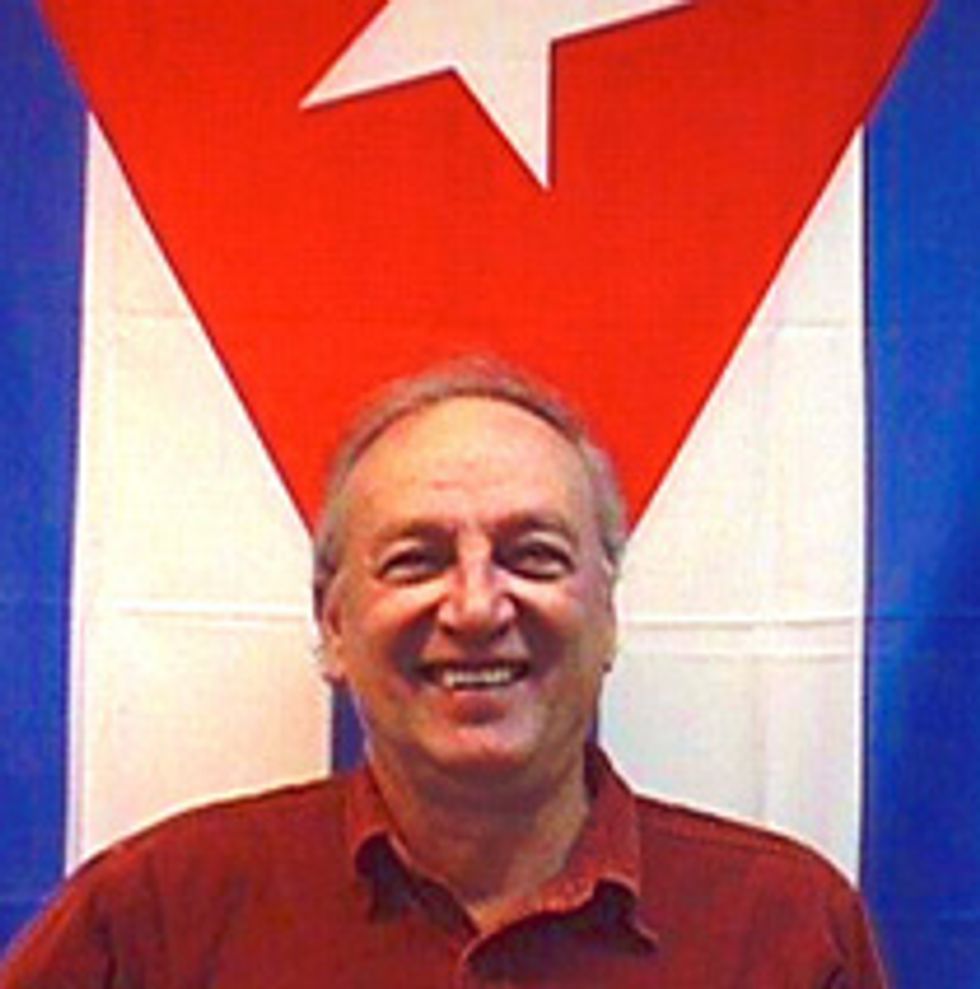 Image via UC Irvine's faculty page
Straying off-topic for approximately five minutes, Richard Symanski lectured his classroom on gun control in the wake of last week's San Bernardino shooting that left 14 people dead and more than a dozen injured. Symanski, whose faculty bio lists him as a senior lecturer of ecology and evolutionary biology, also blasted U.S. gun laws for being too lax and at one point spoke glowingly of Australia's gun buy-back program and the difficulty Australians have getting guns.
Captured on video, Symanski went after the NRA:
"The big culprit is — it's a couple things — it's the NRA, the National Rifle Association, which is enormously powerful in this county in a way that you and I can't imagine, and it all hinges on an argument that has never made any sense to me. What's the argument? The argument is ... people don't kill because they've got a gun, they kill because they're unstable, there's something mentally wrong with them. But look, we're all sorta off the edge at some point, right? We don't know when we're going to fly off the edge. And what does the issue become? The issue becomes: do we have access to a gun? Or an AK-47? Or an automatic rifle? If we don't have access to the damn thing, we can't kill anybody. We might beat the s**t out of them. We might cut them up with a knife. But we're not going to kill 14 people and put another 17 people in the hospital, some of them in critical condition out here in San Bernardino."
"So, what's my pitch? If you want a cause, get on the bandwagon to get these guns outlawed and do something about the Second Amendment," the professor added.
In a caveat at the beginning of his impromptu lecture on gun control, Symanski said that he "shouldn't be going off on this because [his class lecture] doesn't have anything to do with gun control or the NRA, but it's perhaps worth saying because there's so many freshmen in the class, and I know that over time many of are going to want to get engaged in a cause, and if I were your age and knew what I think I know today — sometimes not very much — what I would do is probably jump on this gun issue." 
"We seem to be getting these now, one of these mass killings, like one every, what, 10 or 12 days. In fact, there's an article in the paper that said literally, I'm not exaggerating, it said we've got one of these going on somewhere in the country every single day," Symanski said, citing data used by many major news outlets from those advocating for more gun control that strays from the federal definition of  a "mass shooting" and even includes incidents involving pellet guns. 
The professor went on to say that the "issue" is the Second Amendment — particularly, what kinds of guns were available when the Second Amendment was written compared to the types of firearms available today.
A video of the professor's comments was sent to the college blog site, Campus Reform, by a student in the class who said that, given the chance to debate the professor, he would win. 
"I am totally for people expressing their opinions, but when professors do it, they have a captive audience," Peter Van Voorhis said. "If I could debate him, I would win."
Van Voorhis said Symanski generally stays on topic during class, Biological Sciences 1A, although he accused the professor of generally going after opponents of the theory of evolution.
"The general tone of the course is generally pretty scientific, but it is somewhat in your face," he said. "You can tell he has, in my opinion, something of a disdain for people who are religious. He mentioned that he grew up Catholic but doesn't believe it anymore."
It is unclear at what point Symanski's comments were made during the class.
In an address to the nation Sunday evening, President Barack Obama, too, called for more gun control as he officially labeled the San Bernardino shooting a terrorist attack. "There are several steps that Congress should take right away. To begin with, Congress should act to make sure no one on a no-fly list is able to buy a gun," Obama said from the Oval Office. "What could possibly be the argument for allowing a terrorist suspect to buy a semiautomatic weapon?"
"We also need to make it harder for people to buy powerful assault weapons like the ones that were used in San Bernardino," the president added.
In a statement to TheBlaze Monday, a UC Irvine spokeswoman said that the university understands the concerns presented in light of the video and that those concerns have been shared with Symanski and other campus academic leaders.
"We acknowledge that the professor's comments were not germane to the course material," the spokeswoman told TheBlaze. "While all [University of California] professors are expected to maintain the highest level of professionalism, the tragic events in San Bernardino have shaken us all. It's understandable that even the most professional among us might take a few short minutes — even in a classroom setting — to respond in a more personal way."
Symanski did not respond to multiple requests for comment from TheBlaze Monday morning.
Watch the video of Symanski's comments, obtained by Campus Reform, below.