Down by two points with only 1.6 seconds remaining in the game, an Austin High School Packers player hauled down a rebound from a missed free throw and instinctively heaved the ball towards his team's basket.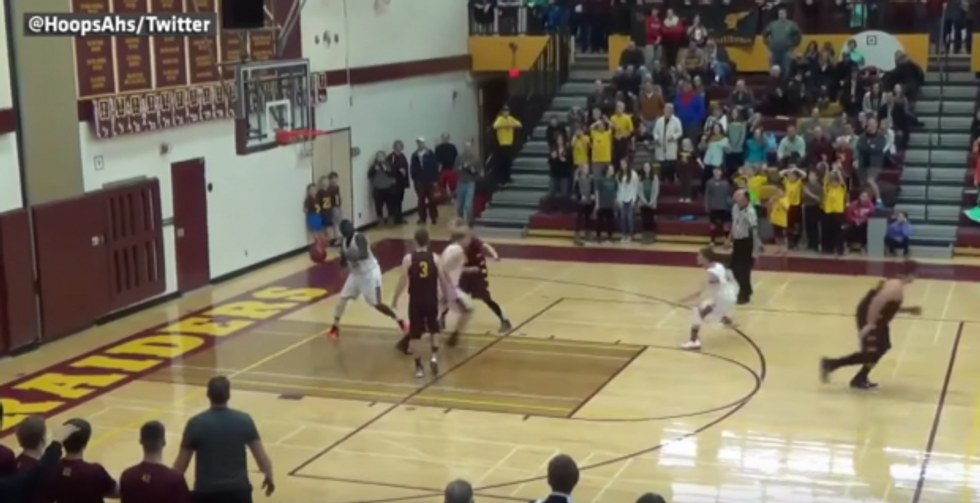 YouTube screengrab
Swish.
It's a shot that the high school student will likely never forget — and likely never duplicate. The Packers won the game 57-56 with the incredible buzzer-beating host.
Oman Oman, of Austin, Minnesota, later told the Austin Daily Herald his shot was "just a reaction" to the situation.
"I just got the ball, and I threw it up. Luckily it went in. It kind of surprised me. I was happy and everyone was charging at me. It was good feeling," he said.
Watch the unbelievable shot here:
---