Fox News host Bill O'Reilly has joined the chorus of individuals criticizing GOP presidential candidate Donald Trump's proposed ban on all Muslims coming into the U.S., telling Trump on Wednesday night's "O'Reilly Factor" that he finds his plan counterproductive.
"If you say no Muslims can travel here from overseas, you're hurting the United States' position against ISIS," O'Reilly told Trump in a wide-ranging interview. "We need the friendly Muslim nations."
But the Republican contender wasn't willing to back down, saying that he disagreed — and that he knows that his proposal is "not politically correct," but that "somebody had to bring it up."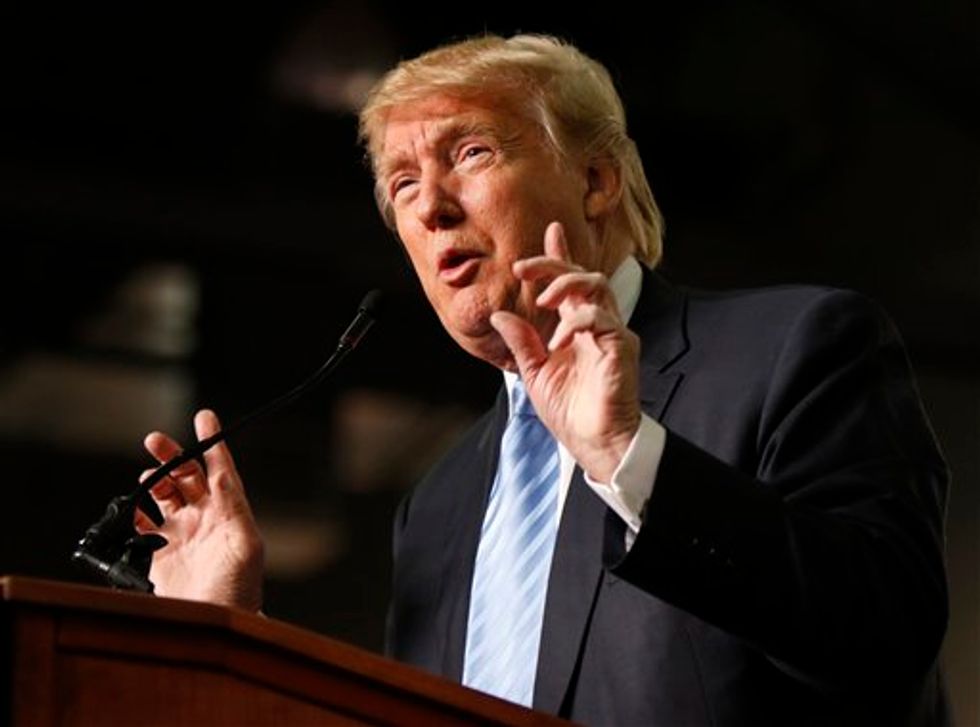 Republican presidential candidate, businessman Donald Trump speaks during a rally at the Greater Columbus Convention Center in Columbus, Ohio, Monday, Nov. 23, 2015. (AP Photo/Paul Vernon)
"You can vet them, but you can't insult the whole religion," O'Reilly said, continuing to push back, to which Trump responded, "This is about security, it's not about religion."
The famed businessman also claimed that he has many Muslim friends who have phoned him to express their support in recent days and to thank him for bringing the issue up.
According to Trump, the travel ban would only be temporary until he could figure out "what is going on."
"Why the hatred, why are people willing to fly planes in the World Trade Center?" he said, going on to mention the San Bernardino shooting as yet another example of the acts of terror that he believes his plan would prevent.
As for recent critique from former secretary of state Hillary Clinton, Trump was overtly dismissive, calling her a "joke."
"Hillary Clinton is a joke ... she was the worst secretary of state in history," she said. "She's the one who caused this problem."
In the end, Trump told O'Reilly that he doesn't really care whether his businesses suffer as a result of his presidential run.
Watch the segment below:
--
Follow faith and culture editor Billy Hallowell on Facebook and Twitter.