A North Dakota dad says that his son's high school told his son that he couldn't submit a photo of himself holding a rifle for the school yearbook.
Fargo North High School principal Andy Dahlen said the photo isn't appropriate for the yearbook because guns aren't allowed on the school's campus. But Charlie Renville has taken issue with the objection, saying it's just a picture and likening the photo to books in the school library that show soldiers bearing arms.
Renville turned to Facebook, where he challenged the school's position on his son Josh's photo.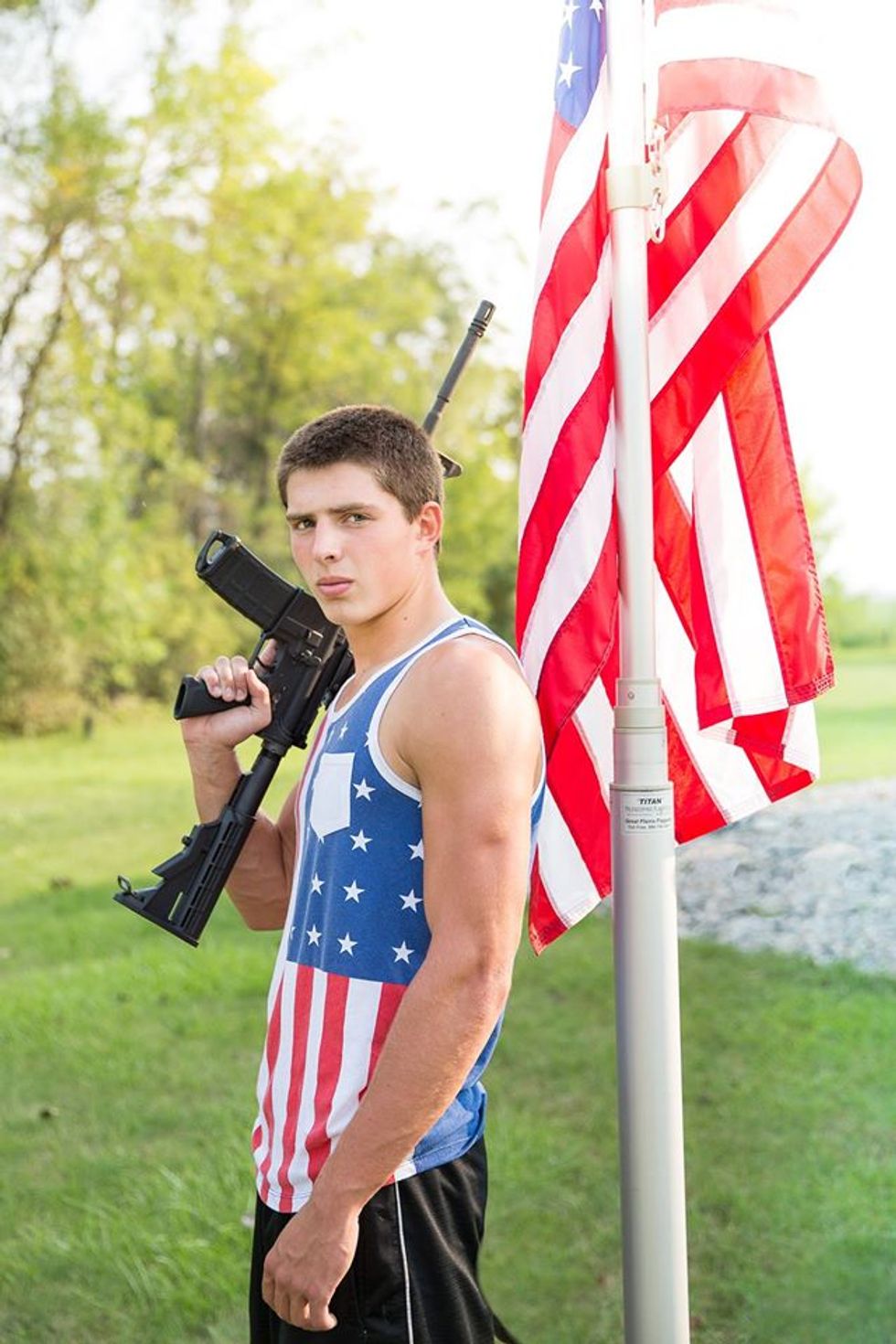 Image source: Charlie Renville/Facebook
The high school senior is seen in the picture wearing a red, white and blue tank top in front of the American flag, while resting a rifle on his shoulder.
"What item is illegal in this picture?" Renville wrote in a Facebook post Tuesday. "I see a kid that loves his nation, loves free speech and loves the second the 2nd Amendment. The rifle is a rifle he built and it is his favorite rifle. Dahlen just doesn't like rifles, he doesn't believe in or support the Second Amendment."
Renville claimed that the school principal is a "far left progressive" using his position to "promote his political agenda and push it on our children." He added that this isn't the first time his family has been "singled out" for their conservative values but vowed, nonetheless, to "fight for freedom."
Renville said that associate superintendent Bob Grosz said his office has received phone calls in support of banning the picture at a rate of about 90 percent in the school's favor. Renville, though, added that he has "doubts" regarding Grosz's claim.
Fargo North High School did not immediately respond to a request for comment from TheBlaze Friday.
(H/T: KMSP-TV)
–
Follow Jon Street (@JonStreet) on Twitter