Conservative pundit Charles Krauthammer revealed Friday who he thinks is most likely to snag the Republican nomination for president.
Speaking on "Special Report," the syndicated columnist placed his bet on billionaire Donald Trump.
"I know that surprises you, but as John made it his case, he said: 'When the facts change, my opinion changes. What do you do sir?' So I'm changing," he explained.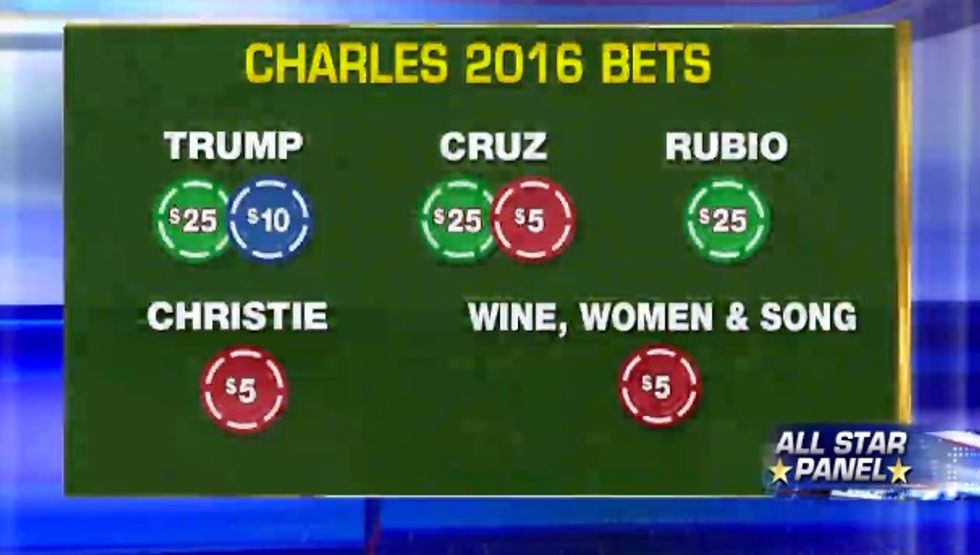 Image source: Screen grab
Using a $100 in "casino chips" to illustrate his point, Krauthammer placed $35 on Trump, followed by $30 on Sen. Ted Cruz (R-Texas).
Sen. Marco Rubio (R-Fla.) came in third with $25 and New Jersey Gov. Chris Christie scored fourth place with a $5 bet.
"Wine, women and song" earned the final $5 chip.
—
Follow the author of this story on Twitter and Facebook: