© 2023 Blaze Media LLC. All rights reserved.
Fox News Host Asks Trump If He Really Thinks 'Every Single Muslim is a Potential Threat.' Here's His Answer.
"You don't understand them."
When asked point blank if he thinks every single Muslim is a potential national security threat, GOP presidential frontrunner Donald Trump refused to answer, instead proclaiming that there is a "sickness" among Muslims.
"We have people flying into the World Trade Center, we have people shooting people in California like what happened last week, we have big problems — problems that nobody understands," Trump told Fox News host Chris Wallace. "You don't understand them, I don't understand them, people don't understand them. The Muslims have to help us figure out this tremendous hatred there. This tremendous hatred — where it comes from, I don't know."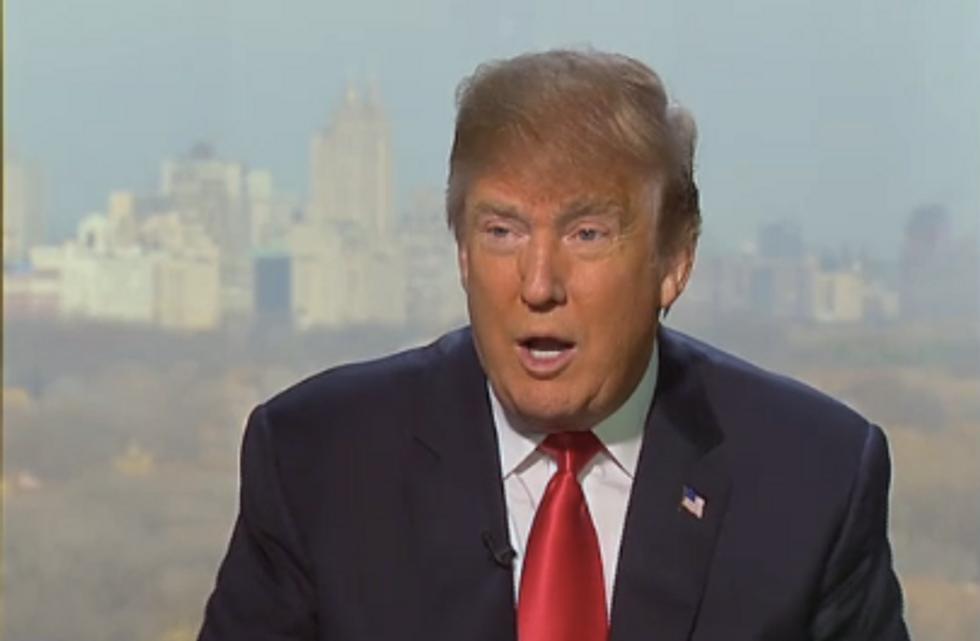 Image source: Fox News
When asked why he didn't support prohibiting or suspending travel from people of countries such as Syria or Libya to the U.S. — instead of the entire Muslim faith — Trump responded that "there's a sickness" during the "Fox News Sunday" segment.
"They're sick people. There's sickness going on," he said. "There's a group of people that's very sick, and we have to figure out the answer. And the Muslims can help us figure out the answer."
The presidential candidate said he wanted to expand his campaign slogan, adding "Make America Safe Again" behind "Make America Great Again."
Want to leave a tip?
We answer to you. Help keep our content free of advertisers and big tech censorship by leaving a tip today.
more stories
Sign up for the Blaze newsletter
By signing up, you agree to our
Privacy Policy
and
Terms of Use
, and agree to receive content that may sometimes include advertisements. You may opt out at any time.