A House Republican is asking the U.S. government to begin immediately screening the social media posts of those who wish to obtain a visa to enter the country.
In a press release Tuesday, Rep. Vern Buchanan (R-Fla.) slammed the government's screening process as "staggering incompetence" as reports unveil that at least one of the suspects in the San Bernardino shooting, which left 14 victims dead, pledged her support for radical Islamic jihad on social media two years prior to her obtaining a fiancé visa.
"We should have been tracking their social media all along, but apparently our government was too concerned about political correctness and violating the privacy rights of foreigners," Buchanan said. "This woman never should have been allowed into our country after pledging Islamic jihad on Facebook."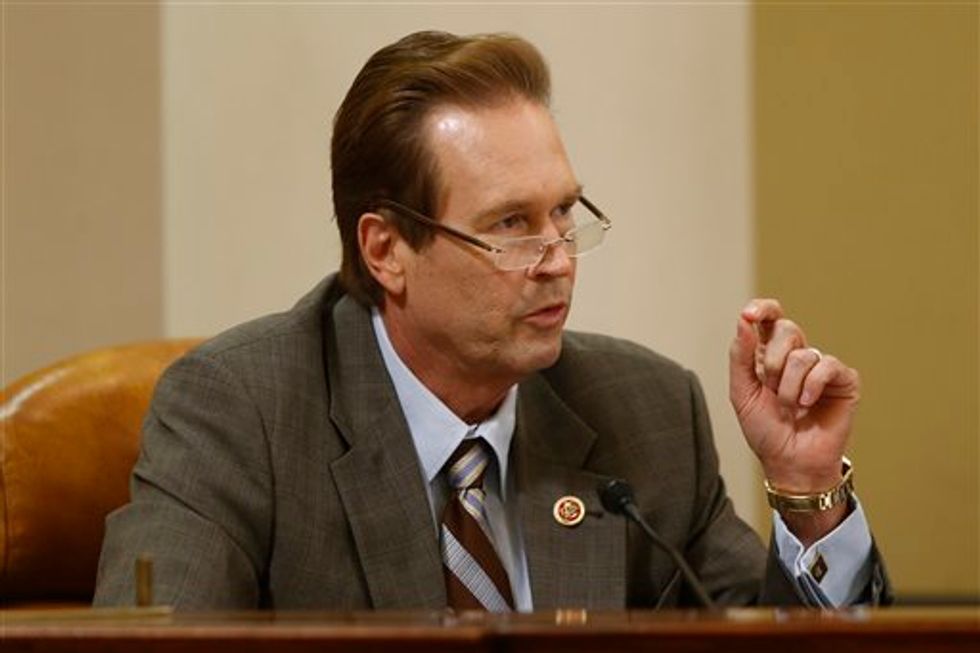 Rep. Vern Buchanan (R-Fla.) (AP Photo/Charles Dharapak)
Buchanan's call for social media screening comes as the House Judiciary Committee, which he does not sit on, announced that its members are working on legislation to overhaul the screening process for visas — including the fiancé visa that granted San Bernardino shooter Tashfeen Malik access to the U.S. The legislation would tighten potential loopholes in the vetting of the foreigners.
Gretchen Andersen, Buchanan's press secretary, told TheBlaze that the Florida lawmaker plans to speak with the committee's chairman, Rep. Bob Goodlatte (R- Va.), about how he will incorporate social media screening into the legislation.
A spokeswoman for the House Judiciary Committee declined to comment on Buchanan's proposal, but in a press release regarding the committee's plans, Goodlatte also called for more stringent social media screening. He, too, referred to Malik's social media posts and slammed the Obama administration's policies as possibly "prevent[ing] officials from reviewing her account."
And while the House prepares to vote on a bill that would require government officials to develop a social media strategy when it comes to combatting terrorism, Buchanan said such a strategy should have already been in place.
"We have heard repeatedly that terrorists use social media as a recruitment and communication tool, and yet we don't bother to screen their on-line activity before allowing them into America," Buchanan said.
Buchanan has also called for a moratorium on immigrants from "high-risk" areas, such as Syria and Iraq, but even without such a stoppage, Andersen said Buchanan still would simply hope for more social media screening.
"The point is that we need to deploy all possible resources to keep terrorists out of America, and social media is one of those tools," Andersen said.