When he was in college, Willie Morris suddenly found himself spiritually adrift and disconnected from the Catholic faith that he was raised with. Suddenly an atheist, Morris no longer appealed to God — until he eventually encountered something that profoundly changed him.
Ironically, Morris, the founder of Faithbox, a subscription service that now delivers products from Christian-minded companies to thousands each month, is actively spreading faith through his product, recently appearing on The Church Boys podcast to discuss the launch and growth of his business as well as his return to the Christian faith.
Morris, who explained his theological transformation, discussed growing up Catholic and always being "a very curious person."
But when he went to college, he said that he ended up witnessing some heavy handedness in the faith realm that he wasn't a big fan of, and rather than asking deep and mature questions that could have reground him, Morris said that he ended up drifting away from his faith.
"Instead of kind of exploring and really going deep in it, I kind of slowly phased out going to church and phased out God in my life," Morris said. "Before I knew it, I was just really a person without any faith or without Christ in my life."
Listen to Morris explain how he lost his faith — but later found Christ again — below at the 56:00 mark:
It wasn't until after college that something changed. The pivot point came when Morris was working for a a design firm and his client — a nonprofit disaster relief organization — was serving individuals and families who were impacted by the Joplin tornado back in 2011.
"There was a series of natural disasters that hit that were just devastating," he explained. "And they ended up mobilizing and getting on the ground there really quick."
One day, Morris — who was helping manage blogs and social media for the group — went into the office and saw a massive bag filled with thank you notes from the families that the organization had served. He was asked to read some of them, so he took the bag home and dug in.
And that's when everything changed.
"I started going through them, and it was so impactful," he said, describing how he was brought to tears by each letter. "[It was] one of those times in my life that I'll never forget."
It was the perseverance and thankfulness that were deeply embedded in the letters that really resonated with Morris.
"People who literally lost everything still being so thankful and so gracious and a lot of them were thanking God in their letters, [saying] 'Thank God he brought you guys to us,'" Morris said. "It just really got to me and it kind of just made me take a step back in my life and be like, 'What am I doing? I've turned my back on my faith and yet these people that have nothing have so much of it.'"
It was the content of those letters that sent Morris on a spiritual journey of rediscovery, leading him to question the absence of God in his life and to once again become a Christian.
Little did he know that he would soon also be helping build and sustain others' faith in Jesus through the creation of Faithbox.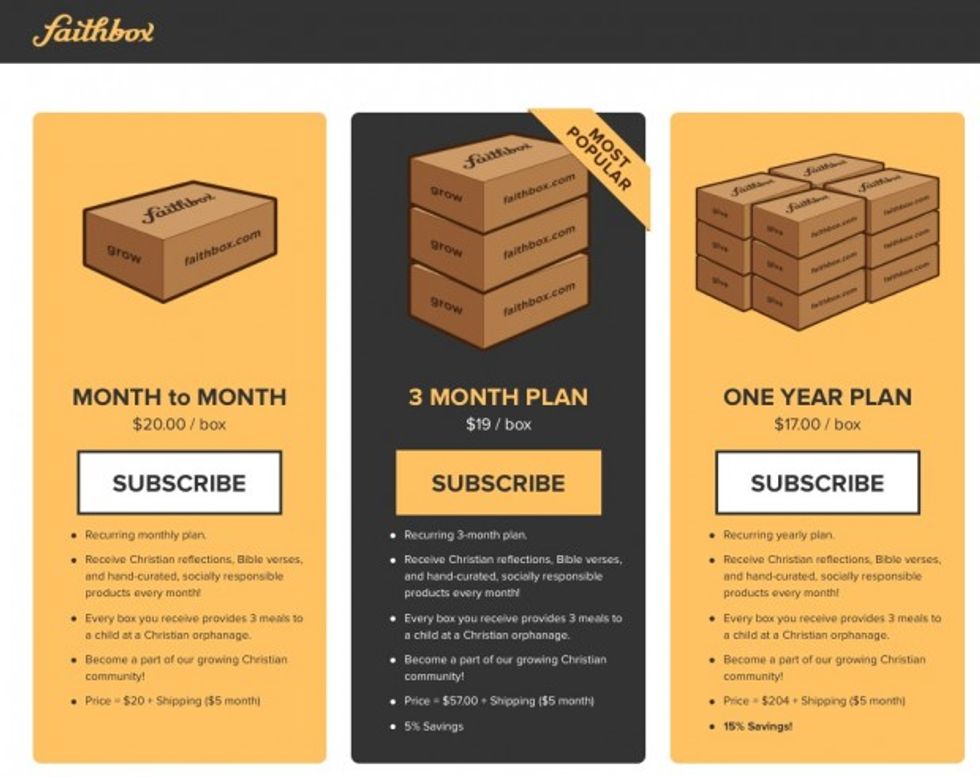 Faithbox
Before long, Morris crafted the idea for the service, which now sends more than 7,000 monthly boxes filled with products from companies that "have a net positive impact on the world" in addition to devotionals and other related Christian content. Find out more about Faithbox here.
--
Follow faith and culture editor Billy Hallowell on Facebook and Twitter.