NASHVILLE, Tenn. (AP) — After determining a shooting at a Chattanooga reserve center this summer was inspired by foreign terrorists, the Navy will award the Purple Heart to the four Marines and one sailor who were killed and the one Marine who was injured there.
U.S. Navy Secretary Ray Mabus announced the decision Wednesday in a news release that said the terrorist determination came after an extensive investigation by the FBI and Naval Criminal Investigation Service.
"This determination allows the Department of the Navy to move forward immediately with the award of the Purple Heart to the families of the five heroes who were victims of this terrorist attack, as well as to the surviving hero, Sgt. Cheeley," Mabus' statement reads.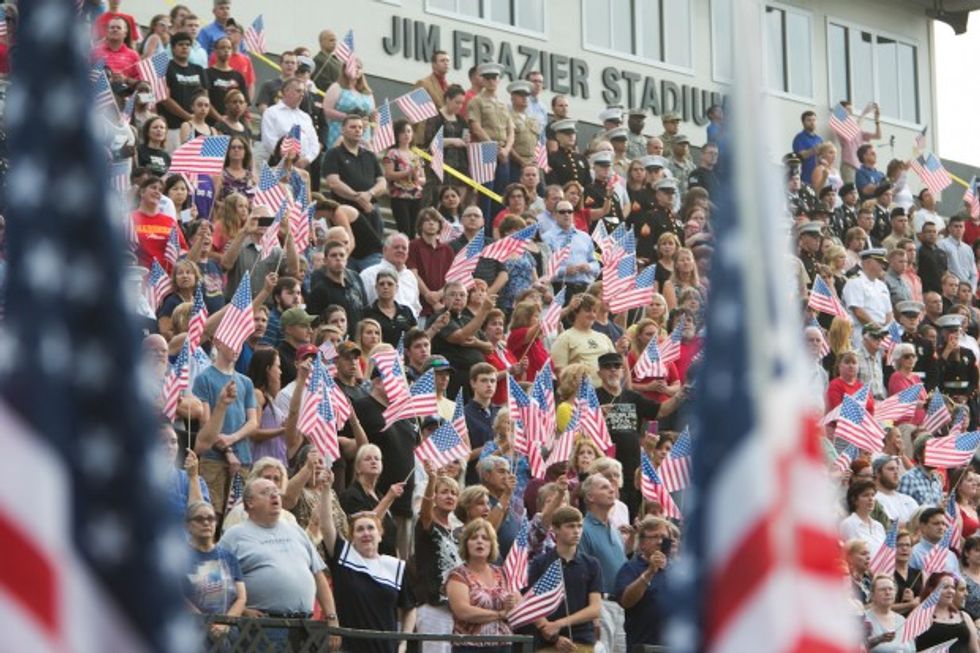 Friends and community members wave flags during a memorial held for the Lance Cpl. Skip Wells at Sprayberry High School on July 21, 2015 in Marietta, Georgia. (Jessica McGowan/Getty Images)
The FBI earlier labeled shooter Muhammad Abdulazeez, a naturalized U.S. citizen, a homegrown violent extremist but declined to say what might have motivated him. His family said he had problems with drugs and depression that prevented him from holding on to a job. He was also in debt, and considering bankruptcy at 24.
But investigators also found writings from Abdulazeez that reference Anwar al-Awlaki, a U.S.-born cleric who encouraged and inspired attacks on the homeland and was killed in a U.S. drone strike in 2011.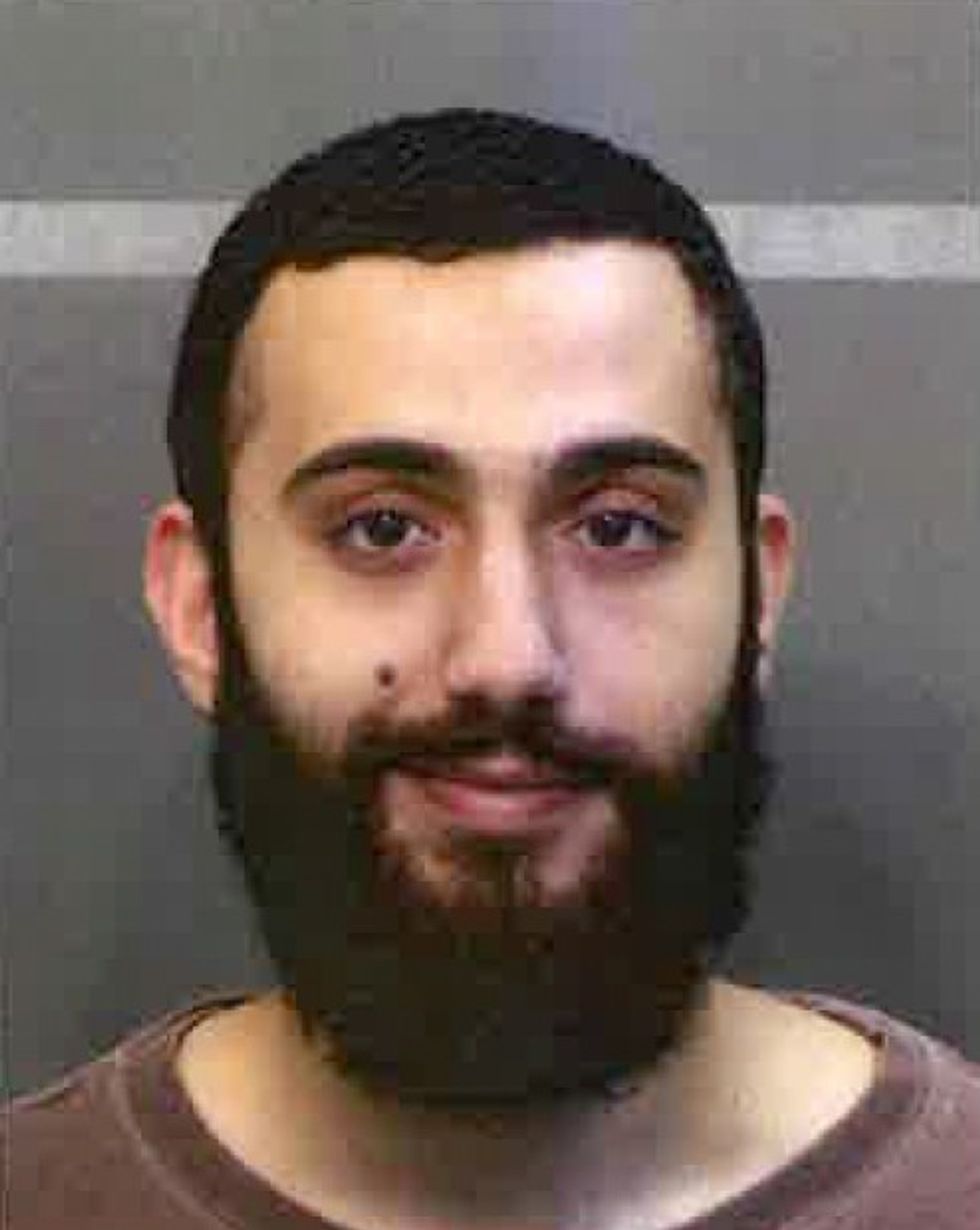 In this handout provided by the Hamilton County Sheriff's Office, Mohammod Youssuf Abdulazeez poses for a mugshot photo after he was was arrested on April 20, 2015 on a DUI offense. (Hamilton County Sheriff's Office via Getty Images)
Earlier Wednesday, FBI Director James Comey told reporters the July 16 attack was "inspired and motivated by foreign terrorist propaganda."
That statement came after some had questioned why the Dec. 2 attack that killed 14 in San Bernardino, California, was quickly labeled terrorism but months passed without a determination in the Chattanooga attack.
Abdulazeez first fired shots from his car into a military recruiting center in a Chattanooga strip mall before driving about 7 miles to a Navy-Marine reserve center where he killed four Marines and a sailor and wounded a fifth Marine before Chattanooga police killed him.
Those killed were Navy Petty Officer 2nd Class Randall Smith, and Marines Staff Sgt. David Wyatt, Sgt. Carson Holmquist, Gunnery Sgt. Thomas Sullivan and Lance Cpt. Squire "Skip" Wells. Sgt. DeMonte Cheeley was injured.
Smith's grandmother, Linda Wallace, said in a telephone interview that she was frustrated it took months to determine the shooting was inspired by foreign terrorists. But she was pleased to hear of the award.
"He definitely deserved it," she said. "He gave his life for those other guys."
—