Ted Cruz stuck to his strategy of not attacking Donald Trump during Tuesday night's Republican debate — and the Texas senator's answer when pressed on whether the current 2016 GOP front-runner can be trusted earned him the top Google search traffic spike of the night, according to Google Trends.
IJReview points out that Cruz garnered the biggest Las Vegas debate search bump at 10:52 p.m., during an answer about whether he thinks the billionaire businessman can be trusted with the United States nuclear arsenal.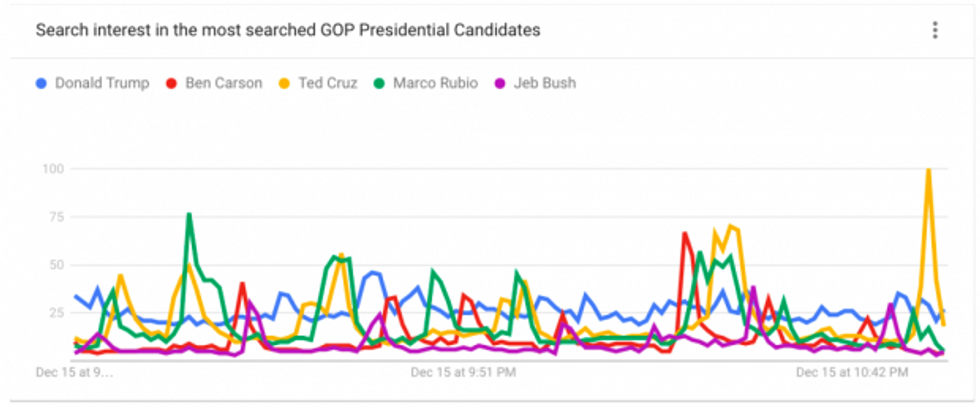 "What I said in private is exactly what I'll say here," Cruz said. "Which is that the judgment that every voter is making of every one of us up here is who has the experience, who has the vision, who has the judgment to be commander in chief."
Cruz added that the U.S. needs a commander in chief "who does what Ronald Reagan did with communism," setting out a global strategy to defeat the ideology.
Listen to his response here:
However, Trump won Google overall throughout the debate and was the most-searched candidate in every state, according to Google: