MSNBC's Joe Scarborough speculated on Wednesday that GOP frontrunners Donald Trump and Ted Cruz may have made an "inside deal" against the Republican establishment. He said the candidates' behavior during Tuesday night's debate planted the idea in his head.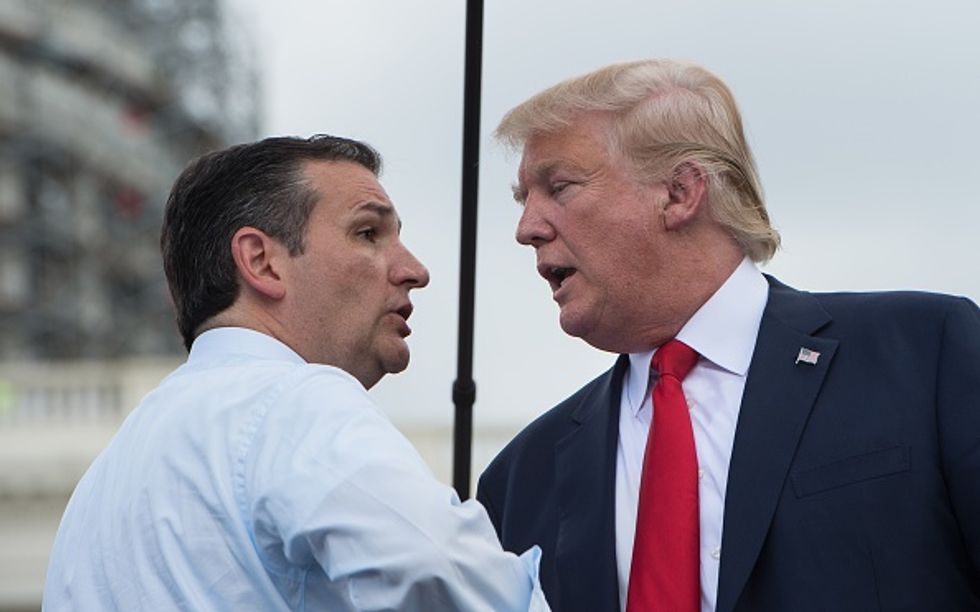 (NICHOLAS KAMM/AFP/Getty Images)
"After the debate, I just started thinking, 'this was an inside deal.' You've got Trump and Cruz that were kind of hitting each other — but they see now that they are locked in first and second place," he said, "Notice, everybody on the stage was attacking everybody, but the top two guys."
He continued, "So Trump goes after Jeb, Cruz goes after Rubio — the establishment's two favorite candidates. And they refuse to touch each other. It smacked of an inside deal."
Scarborough said such a deal is a "smart political move" for both candidates.
"They either made a direct or an indirect deal," he added.
Watch the segment via MSNBC:
---