CLEVELAND (TheBlaze/AP) — LeBron James crashed into the crowd and injured the wife of golf star Jason Day during the Cleveland Cavaliers' 104-100 win over the Oklahoma City Thunder on Thursday night.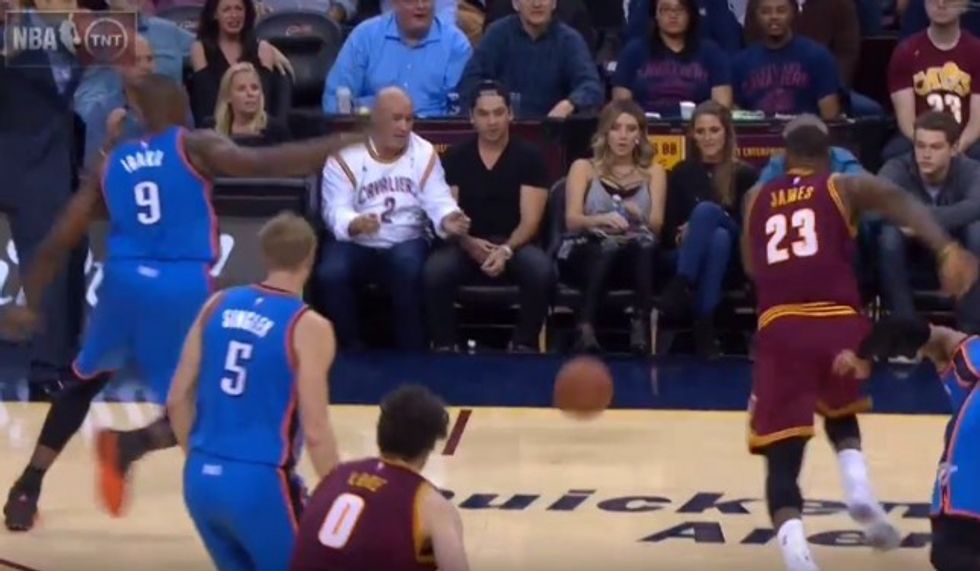 Image source: YouTube
Ellie Day was taken from the arena on a backboard. There was no immediate report on her condition.
The 6-foot-8, 240-pound James was scrambling for a loose ball in the fourth quarter when he plowed into her as she sat in a courtside side.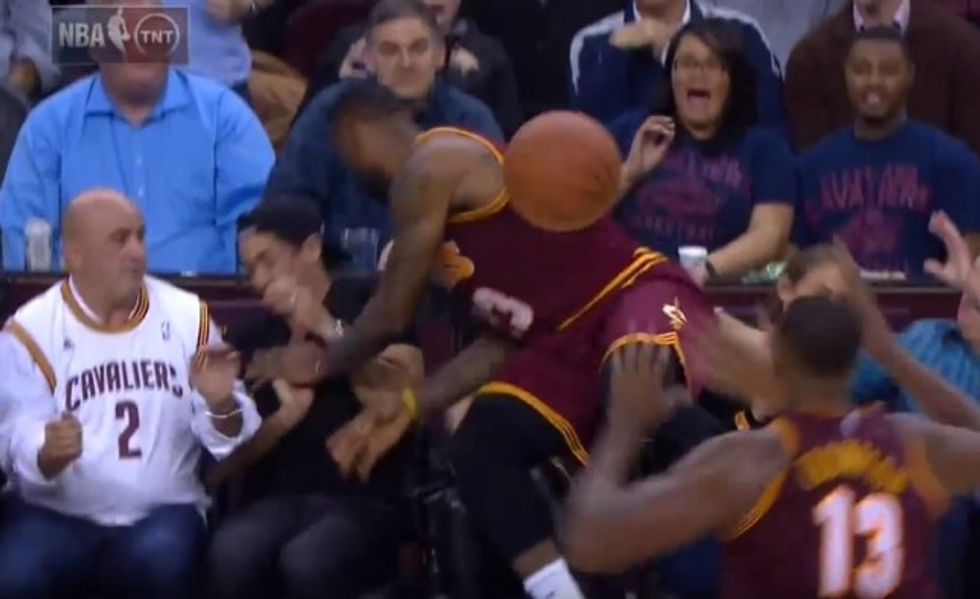 Image source: YouTube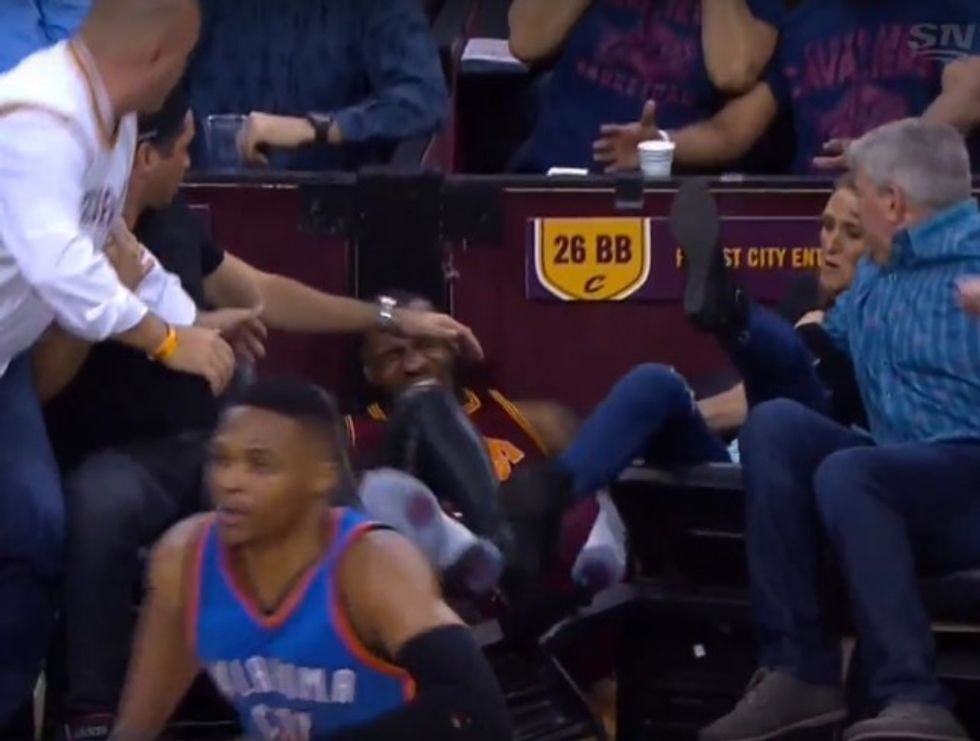 Image source: YouTube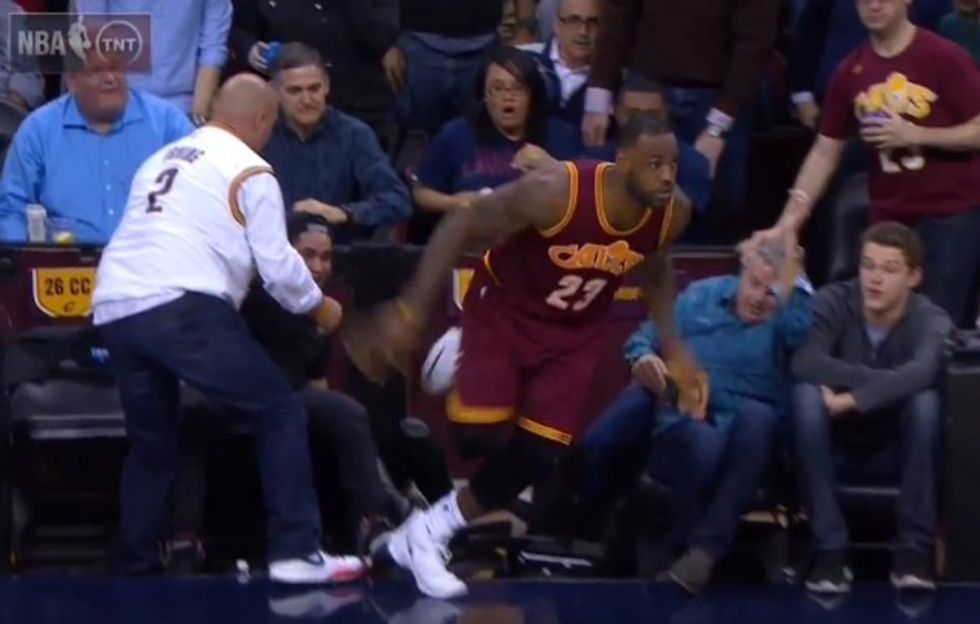 Image source: YouTube
Day is the No. 2-ranked golfer in the world. He won the PGA Championship this year for his first major win on the PGA Tour. On Nov. 11, Ellie gave birth to the couple's second child, a girl named Lucy.
Baby photo blast. Lucy girl is 2.5 weeks and getting chunky as ever. @JDayGolf so much to be thankful for. pic.twitter.com/WBcPVDJEZI

— Ellie Day (@ellielaneday) November 30, 2015
James scored 33 points and added 11 assists and nine rebounds. Tristan Thompson had 15 rebounds for the Cavs, who improved to 11-1 at home.
Russell Westbrook scored 27 and Kevin Durant 25 for the Thunder, who had won six in a row. Oklahoma City was down 98-89 with three minutes left and closed within 103-100, but both Durant and Westbrook missed 3-pointers in the final 10 seconds.
The frantic final three minutes were overshadowed by James' collision with Day, who was unable get out of the way when he came tumbling into her chair. James came over to check on her condition during a stoppage in play, reaching out his hand to touch hers as medical personnel attended to her near Cleveland's bench.
Day, who lives in Columbus, accompanied his wife as she was carried from the floor.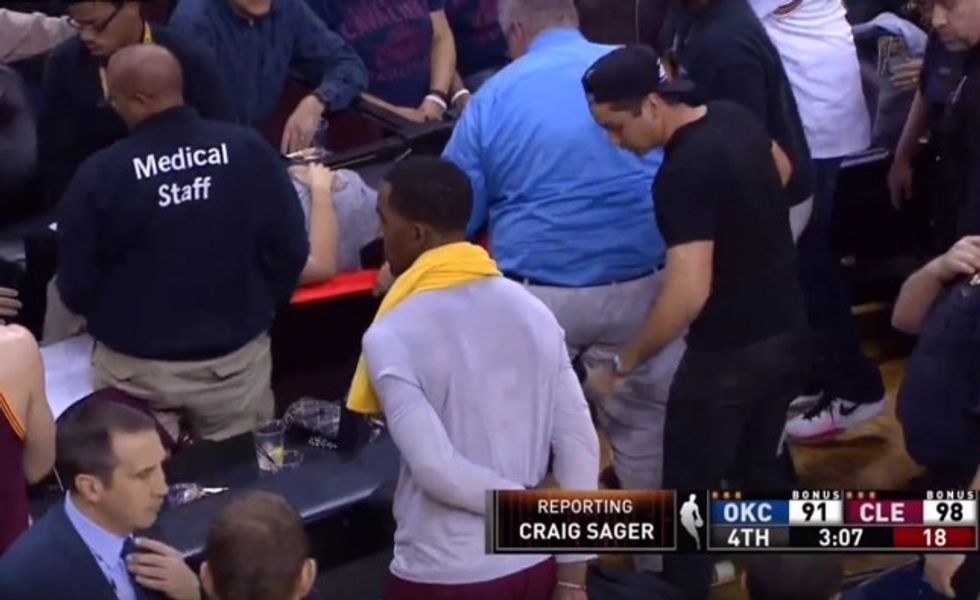 Image source: YouTube
The Cavaliers were missing guards Mo Williams (thumb), Iman Shumpert (groin) and Kyrie Irving, who could make his season debut Sunday against Philadelphia.
This story has been updated.