The 1983 holiday classic "A Christmas Story" is beloved by many. Did you know the low-budget Christmas film started as a series of short stories published in Playboy magazine? It's 100 percent true.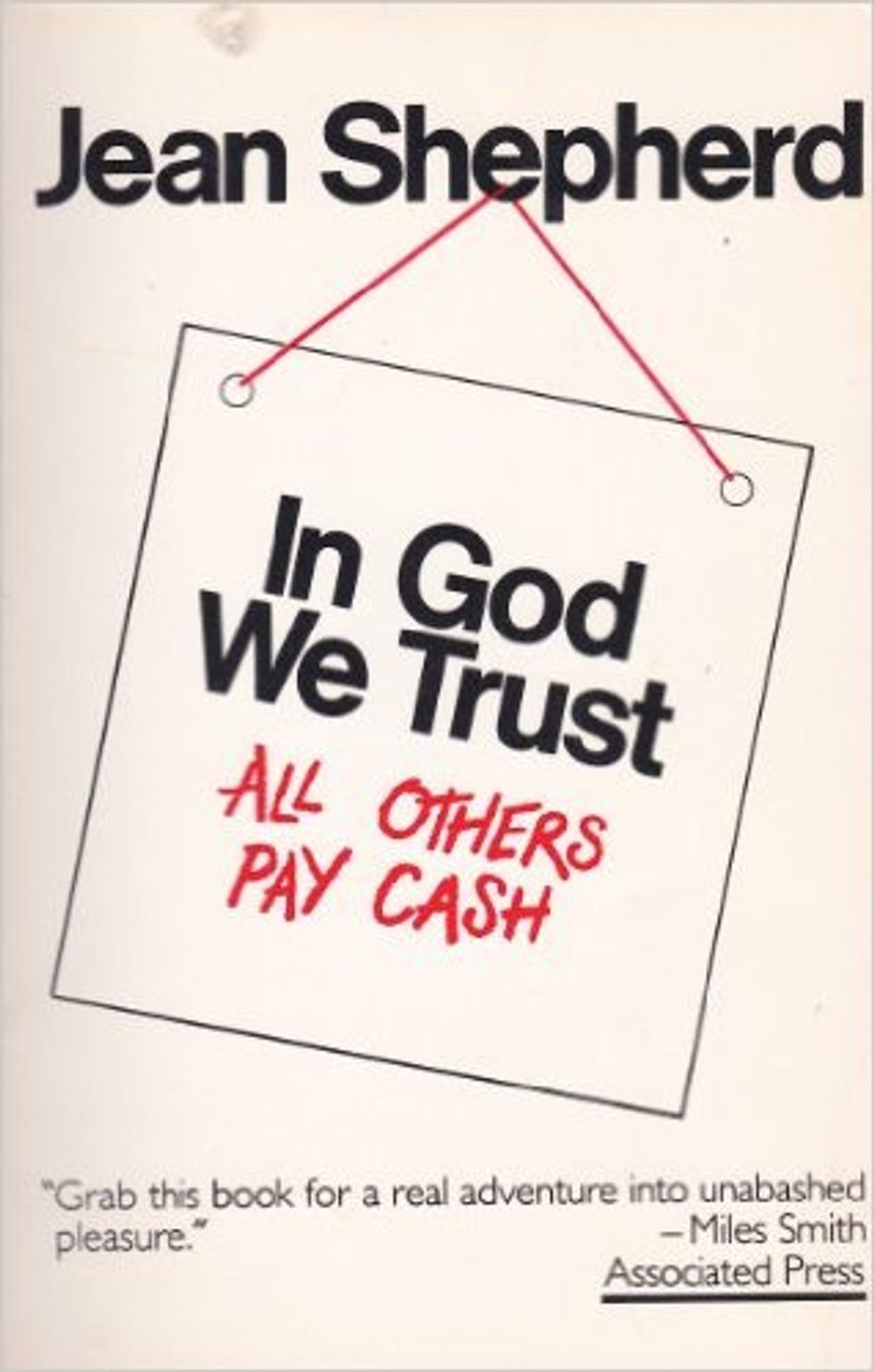 Image source: Amazon.com
This news and 12 other curious facts about the movie are featured on the website Clipd.com
Author Jean Shepherd's book "In God We Trust, All Others Pay Cash," which was the basis for the movie, first gained national attention as short stories in the pages of Hugh Hefner's magazine.
The family-friendly classic also has ties to one of the raunchiest movies of the 1980s, "Porky's."
In 1982, Bob Clark directed "Porky's" and the film was a smash, earning more than $100 million, thus giving Clark credibility with studios.
More than a decade before the Christmas was made, Clark heard Shepherd's tales of growing up in the 1940s in Indiana on the radio. Clark says he knew the stories in the book needed to be made into a movie and reportedly spent years finding a studio willing to take a chance on it.
The success of "Porky's" made it possible.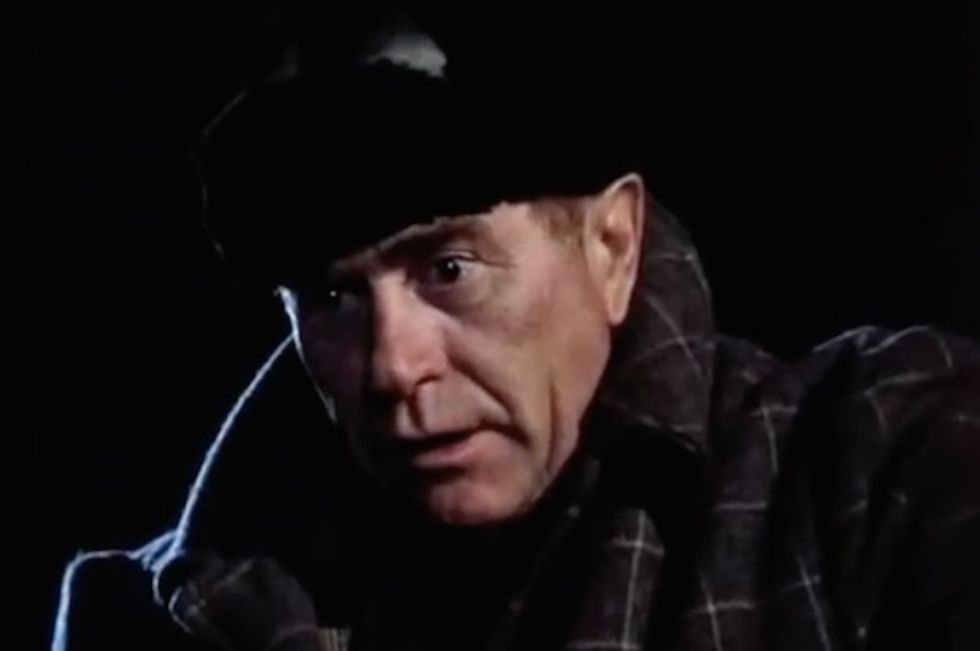 Darrin McGavin as Raphie's dad in "A Christmas Story" (Image source: YouTube)
Other strange facts include:
● The role of Ralphie's dad was played by the late, Darrin McGavin. He was not the first choice. Jack Nicholson expressed interest in the role. Hiring Nicholson may have drawn more attention to the movie, but it also would have doubled the film's budget. So, that never happened and McGavin was in.
● The voiceover heard in the movie belongs to Shepherd, who also makes a cameo appearance in the film. Shepherd is seen standing in the line to see Santa and instructs Ralphie to go to the back of the line.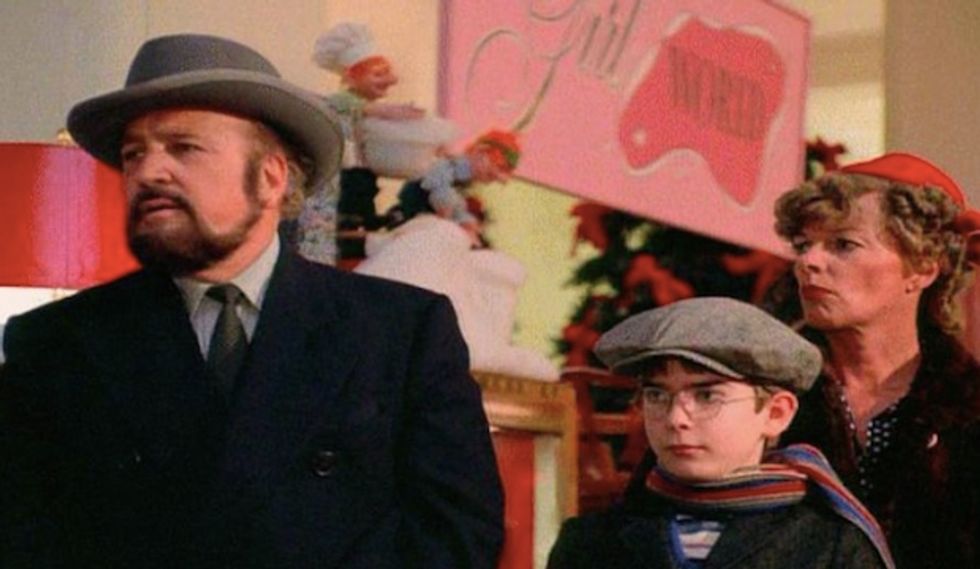 Author Jean Shepherd, left, had a cameo in "A Christmas Story," which was based on his book, "In God We Trust, All Others Pay Cash." (Image source: Screen capture)
If you have ever wondered whether the scene in which a boy's tongue is frozen to a lamp post on a cold day could really happen, you are not alone. The Mythbusters television show also thought about it. And they tested it, declaring it to be a real possibility.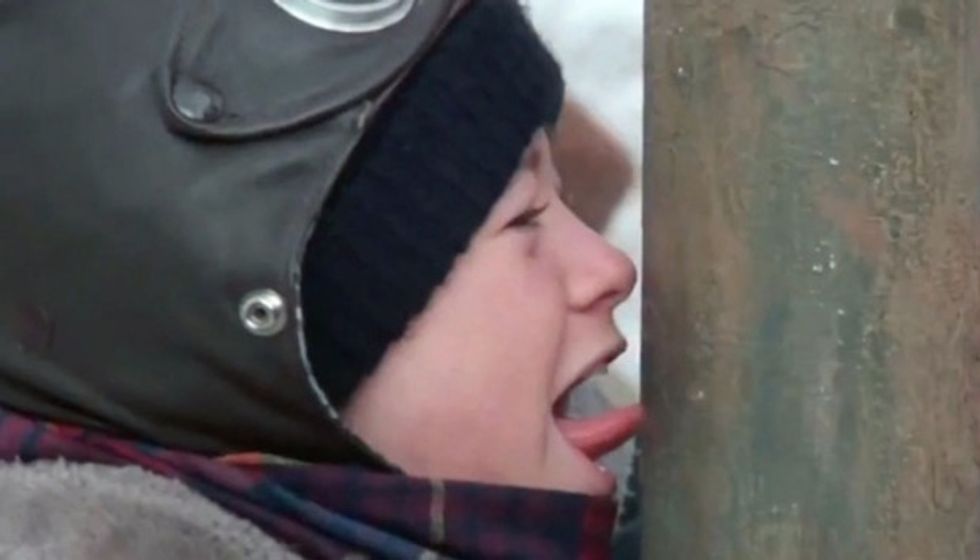 "Flick," one of the boys in "A Christmas Story," got his tongue stuck to a lamp post. (Image source: Screen capture)
See the rest of the list of "13 Things You Didn't Know About 'A Christmas Story'" here.
--
Follow the author of this story on Twitter and Facebook: