CLEVELAND (TheBlaze/AP) — Paging, Dr. Shumpert.
Cavaliers guard Iman Shumpert showed he has more than basketball skills by calmly delivering a baby girl when his fiancee unexpectedly went into labor.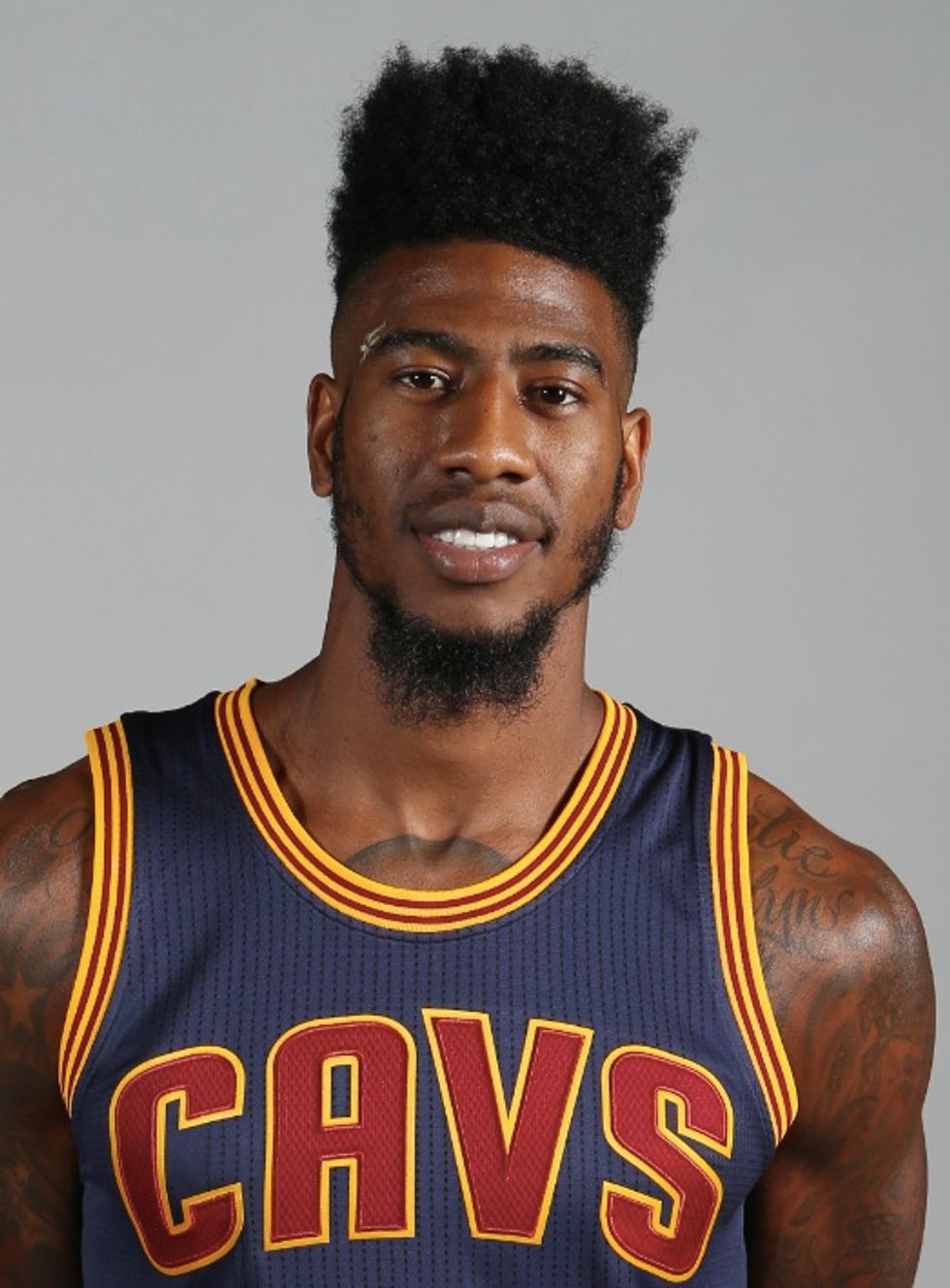 Cleveland Cavaliers' Iman Shumpert poses during the NBA team's media day, Monday, Sept. 28, 2015, in Independence, Ohio. (AP Photo/Ron Schwane)
Now that's quite an assist.
According to Shumpert's fiancee, Teyana Taylor, the couple welcomed their daughter Wednesday morning in their bathroom at home. Taylor posted on her Instagram account that she didn't initially realize she was in labor and Shumpert, "playing Dr," helped deliver their baby who "entered this world into his bare hands!"
"Eyes full of tears and barely able to speak to the emergency operator," Shumpert tied a pair of headphones around the umbilical cord while they waited for the ambulance to arrive, Taylor said.
"She has blown Christmas away! Our family is complete," Taylor added. "Her blueprint will be unmatched."
Mom's message to her daughter — Iman Tayla Shumpert Jr. — is: "Mommy carried you. Daddy delivered you. #MeetTheParents we love you baby girl."
Shumpert, who is in his second season with Cleveland, did not play Thursday night against Oklahoma City because of a strained right groin. He sustained the injury against the Celtics, just hours before he performed his special delivery.
He arrived at Quicken Loans Arena on Thursday shortly before the Cavs tipped off against the Thunder and received congratulatory handshakes in the hallway outside Cleveland's locker room.
Shumpert recently returned to the lineup after missing 21 games following wrist surgery.