International aid worker Ray Norman has spent a collective 15 years living and working in Muslim nations and among Islamic populations, making international headlines in 2001 after he and his daughter, Hannah, were attacked by a gunman in the Islamic Republic of Mauritania.
Norman, author of the book, "Dangerous Love: A True Story of Tragedy, Faith, and Forgiveness in the Muslim World," recently told The Church Boys podcast why he went back to the Muslim nation after the attack, and why he believes that Christians should tread carefully when addressing Islam, remembering to show love for everyone — even in the midst of fear.
Serving as the director for faith leadership in water sanitation and hygiene programs for World Vision, a Christian humanitarian group that he joined back in 1999, Norman continues to travel the world in a quest to help those in need, refusing to let the attack stop him in his tracks.
Listen to Norman explain his harrowing story of surviving the extremist attack below:
Norman, a Christian, explained that, while he and his family were restricted from sharing the gospel in some of the Muslim-dominated nations in which they worked, the locals have always treated them with grace.
"We were overwhelmingly the recipients of very warm hospitality and friendship by our Muslim friends and neighbors and coworkers," he said. "Our lives, quite frankly, were profoundly impacted by Muslim people."
He embraces this sentiment despite the near-death experience that both he and his daughter had more than a decade ago in Mauritania, a country in western North Africa.
"We were living in that country when 9/11 occurred and ... while the majority of people in that country did not sympathize with what Al Qaeda did during 9/11, there were small pockets," Norman recalled. "It was a very challenging few weeks after 9/11."
Tensions once again flared, though, when the U.S. went into Afghanistan — and that's around the time that Norman and his then-10-year-old daughter were attacked.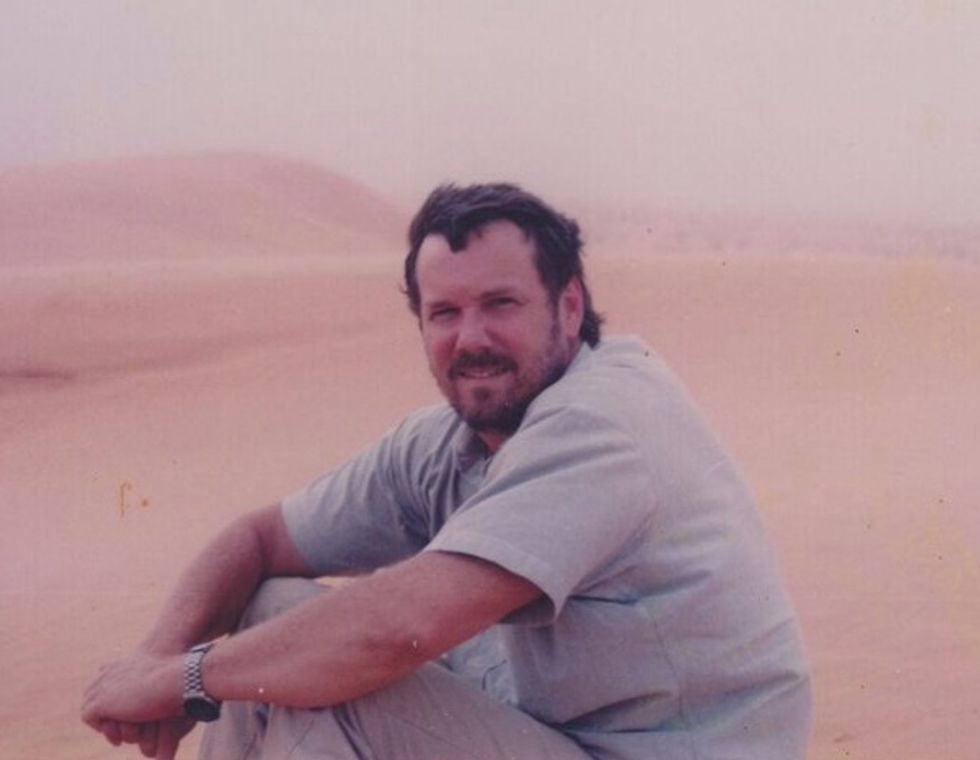 Ray Norman
"It was in the midst of those tensions that my daughter and I were attacked by a lone gunman," he said. "She was shot in the chest. I was shot in the arm. We were miraculously able to escape and we both survived."
The humanitarian aid worker recalled later joining his wife and daughter to meet the shooter after he was captured and locked behind bars.
"She said, 'Mr. Ali, I'd like to know why you tried to kill my daddy," to which the prisoner responded, "I committed a gross act of stupidity.'"
In the end, the family forgave the man and did not harbor any negative feelings or bitterness over what had unfolded, eventually deciding to go back to Mauritania to continue serving, despite what had unfolded there.
Years later, it is this idea of forgiveness and perseverance that that Norman is hoping to convey to the public at a time in which there are calls from some to ban Muslims from entering the U.S.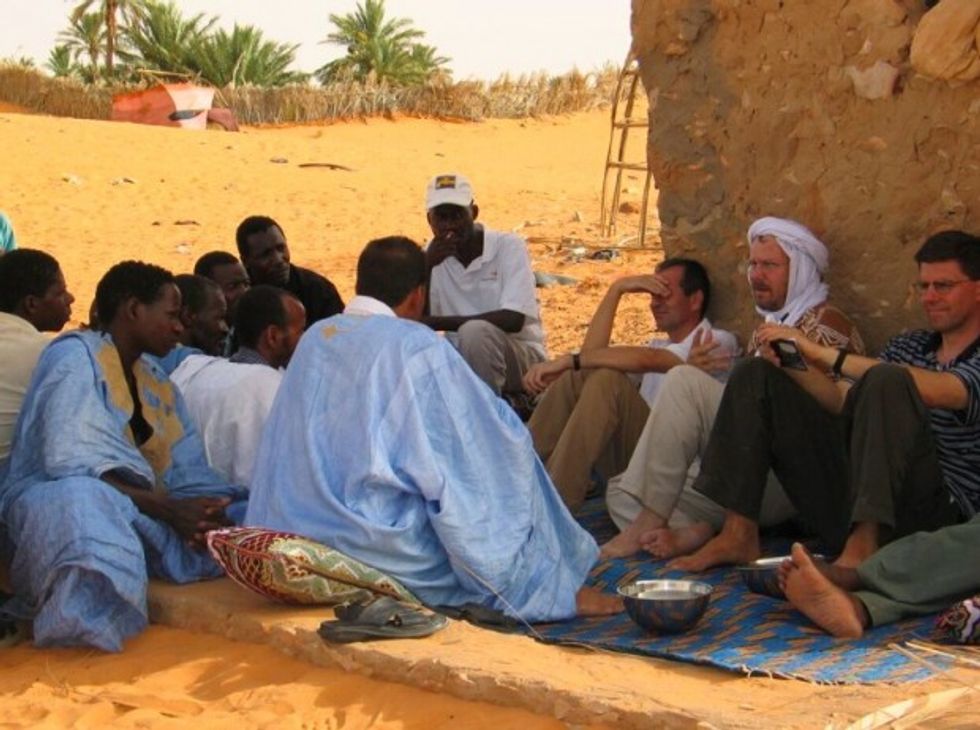 Ray Norman with World Vision coworkers and local villagers (Ray Norman)
"The whole debate is a very complex one and personally I don't feel there's any simple or easy solutions, but I think — certainly for Christians in the U.S. — my advice is to be careful, to guard against the rhetoric of fear," he said. "So much of the rhetoric of fear that we hear through the media today that implicitly calls for us to take a defensive posture."
Norman said that he believes it's perfectly understandable for the nation to protect itself against threats, but that people need to also remember to love others, as he believes the Bible commands.
"While we may disagree with the tenets of Islam and we may find them reprehensible and counter to what we believe as Christians, and even to our culture, we have to love people," he said. "We have to love all people."
--
Follow the author of this story on Twitter and Facebook: