Last week, Glenn Beck's nonprofit charity organization, Mercury One, through its Nazarene Fund, evacuated 149 Christian refugees from Iraq to Slovakia. Friday night, on ABC News' 20/20, reporter Elizabeth Vargas will showcase the charity's work.
"We decided to go with ABC because they happen to have the best story," Beck said Thursday of the agreement with ABC News. "And they were willing to dedicate an hour of 20/20 on it. So we rolled the dice with ABC."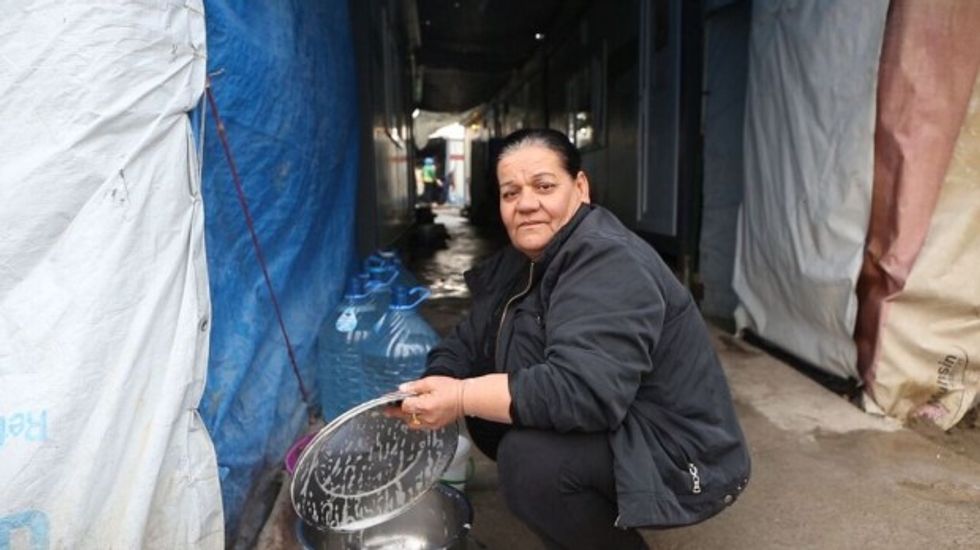 Image source: Mercury One Charity
The trip proved to be a harrowing experience and the dramatic journey can be witnessed during Friday night's 10 p.m. airing of ABC News' 20/20. At one point, the Nazarene Fund team and Vargas' news team were nearly trapped in Iraq due to impending missile fire.
"I flew Elizabeth Vargas out on our plane because there was a scare that we had to get out or the airport was going to close and we would be stuck in Iraq and there were missiles that were about to fly," Beck said, recounting their experience.
The operation was accomplished in partnership with couple Joseph and Michele Assad, who the 20/20 special highlights.
"We are so proud of Slovakia," Michele Assad told ABC News. "They were very courageous to make this decision and it wasn't an easy one to make, yet they did. ... We hope other countries will have similar courage."
Joseph Assad said they are rescuing people who are "most vulnerable," adding that he believes Christians to be among the most vulnerable in the region.
"Muslims have other Muslim nations that they can turn to. They can go to other Arab countries. They can resettle there," Joseph Assad said. "Christians are having a much more difficult time resettling in some of these Arab countries."
To date, the Nazarene Fund has raised more than $12 million to aid Christian refugees, who Beck believes need to be prioritized because they are "guaranteed death."
"The headline should read: 'Glenn Beck's AUDIENCE raised $12 million through Mercury One,'" Beck shared on Facebook Friday morning. "We didn't do it! You did!"
Watch the first clip from the 20/20 special below:
—
Follow Tré Goins-Phillips (@tregp) on Twitter