After calling on the the federal government to screen the social media posts of visa applicants, Rep. Vern Buchanan (R-Fla.) is introducing a bill that would require the Department of Homeland Security to do just that.
The bill, provided to TheBlaze the evening before its introduction, unequivocally demands that the federal government search all public records, including social media posts, of anyone applying for admission to the U.S.
"It seems to be a no-brainer that we can do everything we can to look at their Facebook or Twitter accounts, or anything, just to reassure the American people that we are doing everything we can," Buchanan told TheBlaze in an interview Friday morning.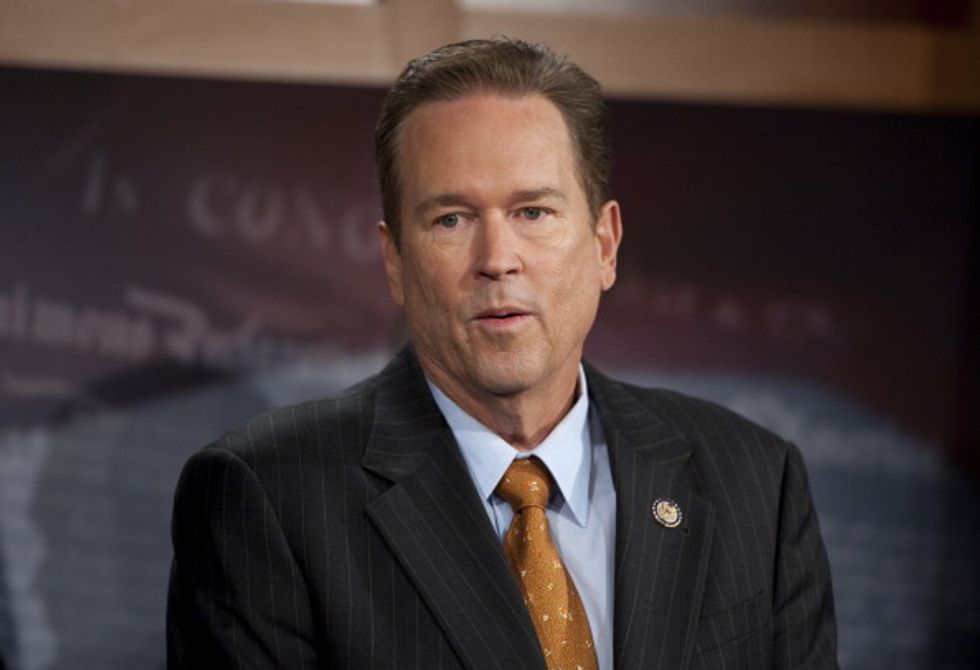 Rep. Vern Buchanan, R-Fla.(Photo By Bill Clark/Roll Call)
Buchanan said he had been interested in the screening of visa applicants prior to the Paris terrorist attacks and the San Bernardino shooting in the U.S. earlier in December that left 14 people dead. However, Buchanan said his office had been investigating the possibility of screening social media posts since it became known that one of the San Bernardino shooting suspects had proclaimed her allegiance to the Islamic State prior to acquiring a fiancé visa that allowed her to travel to the U.S.
"I just can't believe that it's not part of the screening process. It just defies common sense," Buchanan said. "I think that it's a big hole that we've got. It shouldn't take a lot of time, but it's something we need to do as it relates to public accounts."
"It could have possibly prevented what happened in California or anything in the future," he added.
As it currently stands, Buchanan's bill only tackles the public social media posts of foreigners, but he told TheBlaze he "wouldn't rule out" looking at private messages in the future as he said "foreigners don't have the constitutional privacy rights that Americans do."
Earlier this week, Buchanan called on the federal government to begin social media accounts without waiting for congressional action. He told TheBlaze that he knows the administration "is open to our bill and screening social media."
Buchanan also voted last week on legislation to deny visa waivers to people who have traveled to high-risk nations such as Syria and Iraq during the previous five years.
According to Buchanan's office, the House bill is a mirror to legislation Sen. John McCain (R-Ariz.) introduced earlier this week.