For an actor, giving a believable performance as a U.S. Navy SEAL is no easy task. The SEALs are without question some of the toughest and respectable men on earth — but you also have to look the part.
Actor John Krasinski, regularly referred to as Jim from "The Office," landed a role in Michael Bay's upcoming film "13 Hours: The Secret Soldiers of Benghazi." You guessed it — he will be playing a Navy SEAL.
If you look at his "Office" days, you might think it to be a hard sell. That's him with the basketball.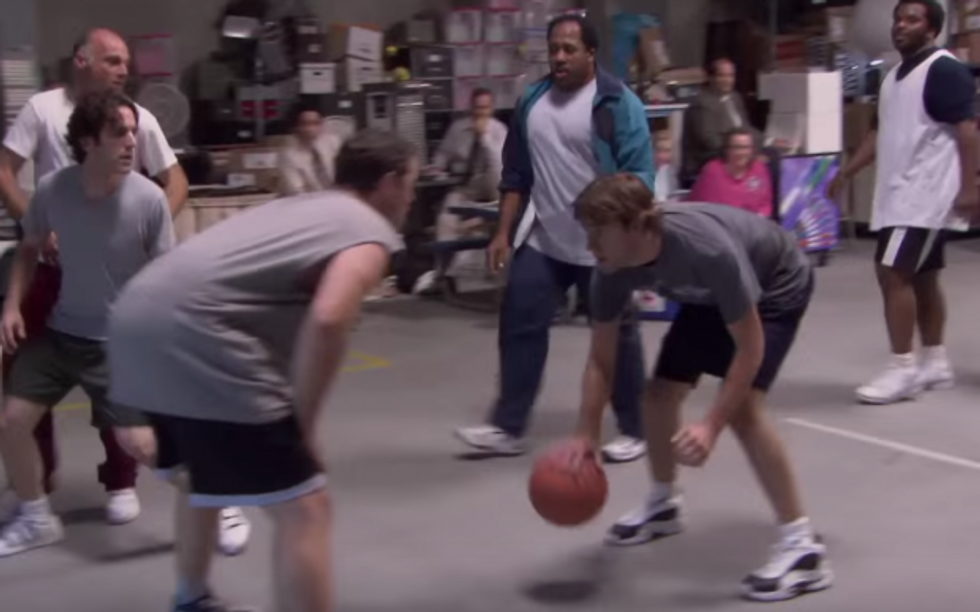 YouTube screengrab from "The Office"
But at least when it comes to looking the part, Krasinski seems to have taken the role very seriously. The actor showed off his new physique in the latest issue of Men's Health. Check out the transformation: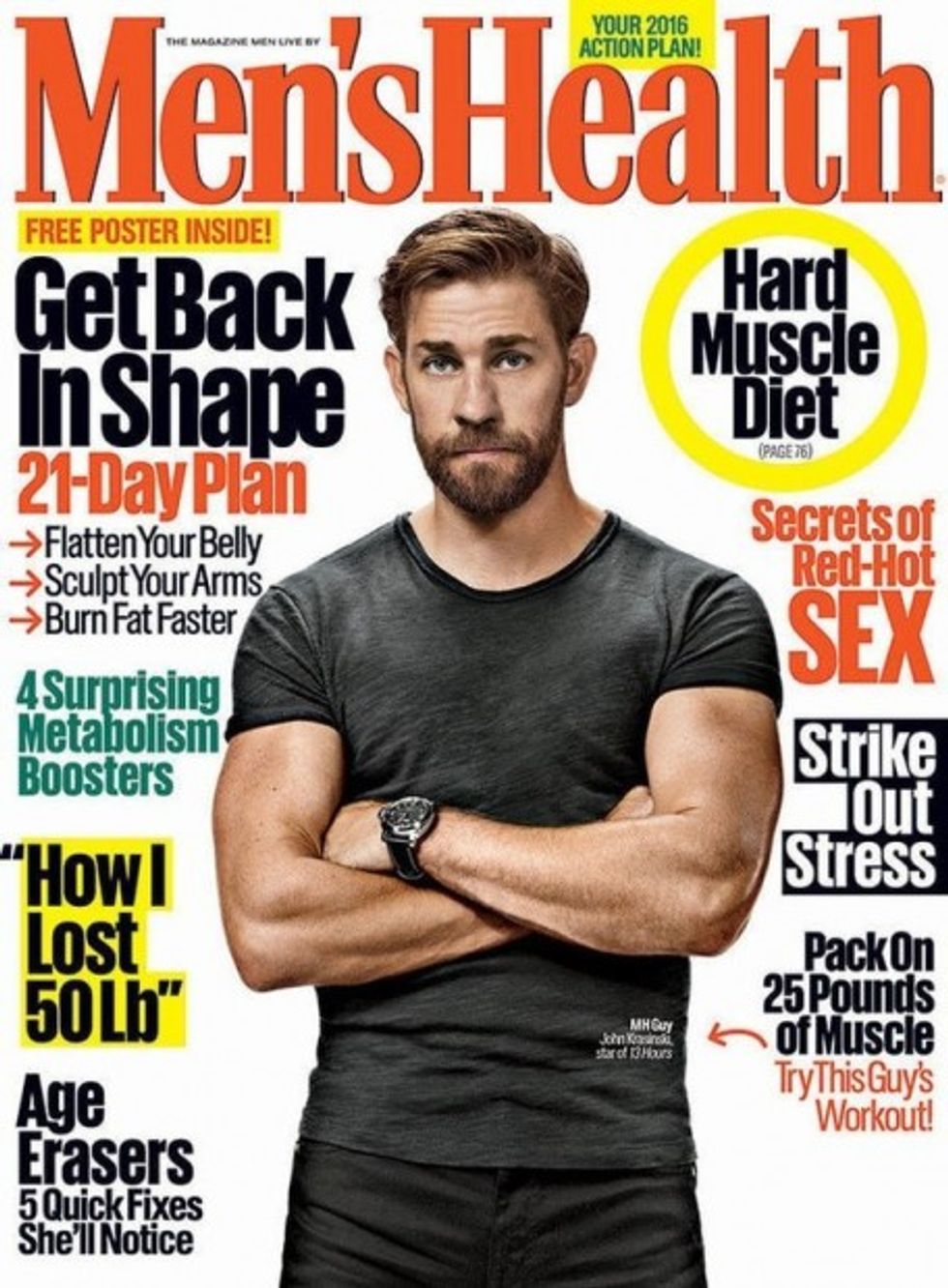 Chris Floyd / Via menshealth.com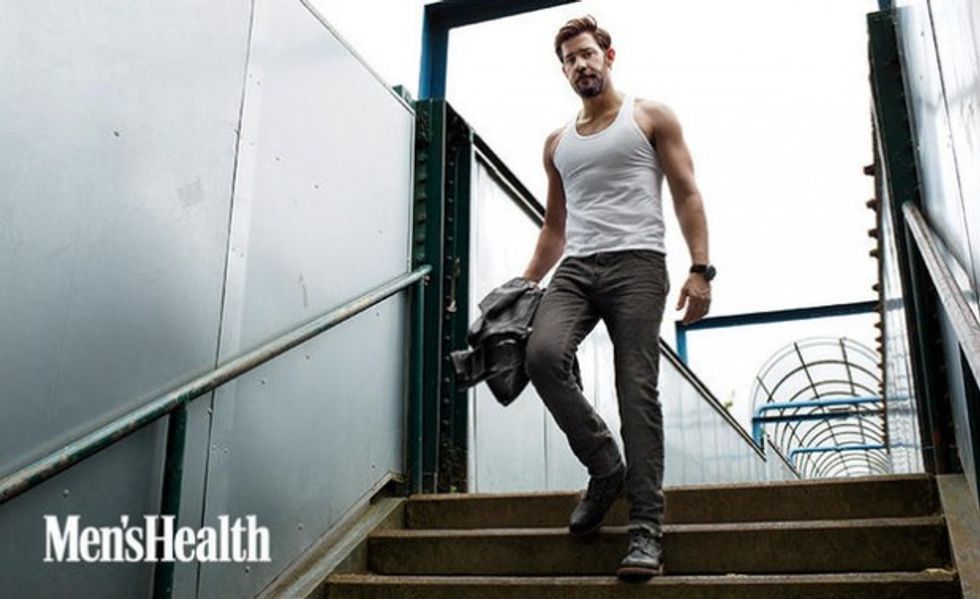 Chris Floyd / Via menshealth.com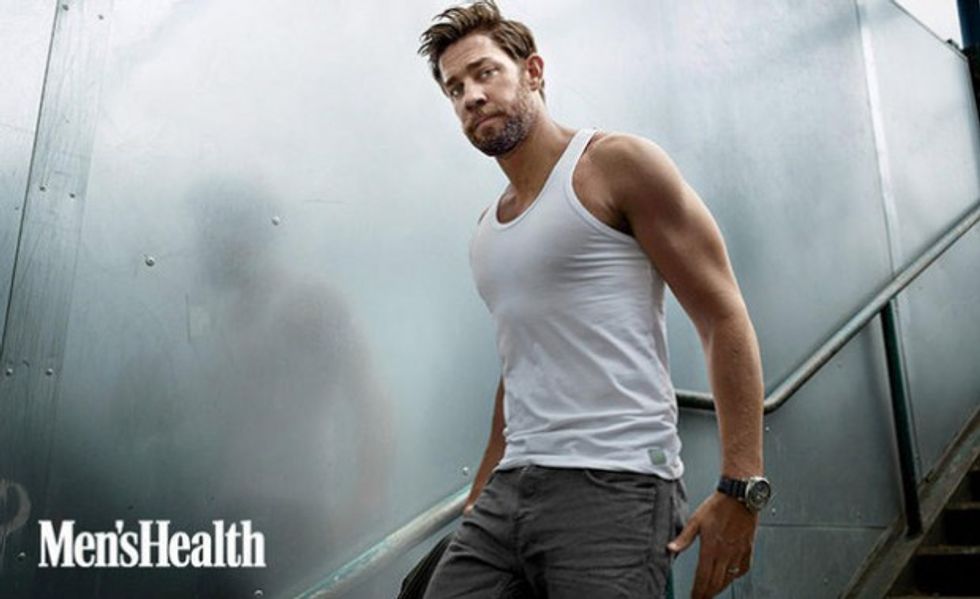 Chris Floyd / Via menshealth.com
(H/T: BuzzFeed)
---