Billionaire businessman Donald Trump continues to dominate the Republican field, commanding a double-digit lead over his closest 2016 rival, according to a Fox News national poll released Friday.
Trump earned 39 percent of support among the 402 primary voters surveyed, an 11 point jump from the last Fox News poll conducted in mid-November.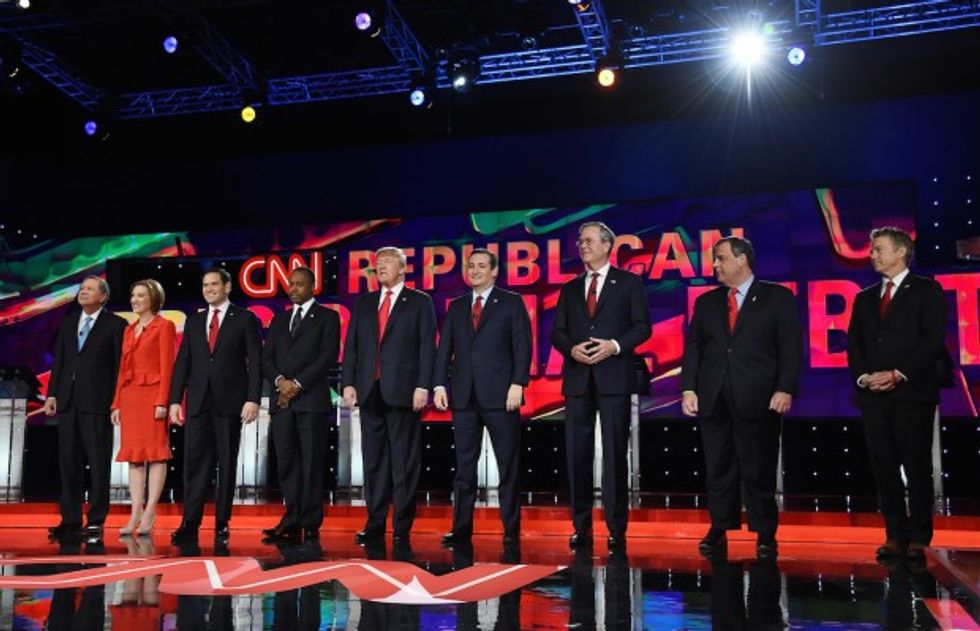 Ethan Miller/Getty Images
Following the real estate mogul was Sen. Ted Cruz (R-Texas), scoring 18 percent of support — a surge of four percent from last month.
Sen. Marco Rubio (R-Fla.) placed third with 11 percent support, falling three points since November.
Retired neurosurgeon Ben Carson came in fourth with nine percent support, sinking nine points from before.
#BREAKING #2016 #GOP .@FoxNews#poll Trump 39% +11 Cruz 18% +4 Rubio 11% -3 Carson 9% -9 Bush 3% -2 DETAILS: https://t.co/F0ILijpJzw

— Fox News Poll (@foxnewspoll) December 18, 2015
All tied in fifth with three percent were former Florida Gov. Jeb Bush, former Hewlett-Packard CEO Carly Fiorina, Sen. Rand Paul (R-Ky.) and New Jersey Gov. Chris Christie.
Ohio Gov. John Kasich earned two percent of support and former Arkansas Gov. Mike Huckabee and former Sen. Rick Santorum (R-Penn.) had one percent support. Former Gov. George Pataki and Sen. Lindsey Graham (R-S.C.) failed to earn at least half-a-point of support.
The poll had a margin of error of five points and was conducted Dec. 16-17.
—
Follow the author of this story on Twitter and Facebook: