LOS ANGELES (AP) -- After months of secrecy and anticipation, "Star Wars: The Force Awakens" is thrilling fans and theater owners alike.
The most buzzed about film of the year opened globally Thursday, setting international and pre-sale box-office records and delighting moviegoers who've had opening-night tickets in hand for months.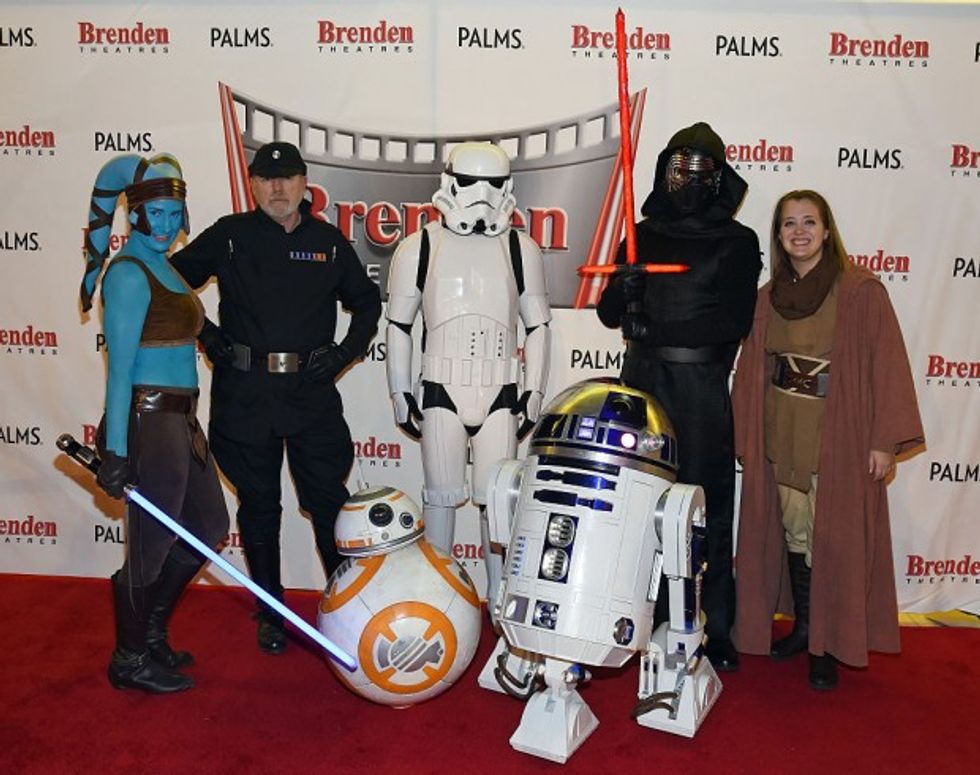 Cosplayers from The Twin Suns Star Wars Club, December 17, 2015. (Getty Images/Ethan Miller)
Kelly Andrews, who wears her love of "Star Wars" on her skin in the form of Yoda and R2-D2 tattoos, bought tickets in October for the first showing at Hollywood's classic TCL Chinese Theatre, where the original "Star Wars" premiered in 1977.
"It was outstanding," she said as she left the screening Thursday night clutching a shiny keepsake popcorn bin. "I cried happy tears. I cried sad tears. It was beautiful."
She was among thousands of devotees who praised the space saga's latest installment. The film has received overwhelmingly positive reviews from critics and fans internationally.
All over the world, "Star Wars" enthusiasts toted lightsabers and wore character costumes to packed opening-night showings of "The Force Awakens." They laughed and cheered and gasped together, illuminating their sabers in the theater during key scenes.
While domestic box-office returns won't be available until later Friday, the Walt Disney Co. said Thursday the film debuted with $14.1 million from its first screenings in 12 international markets. The largest was France, where the film earned $5.2 million. It set a one-day record in Norway and Sweden.
More than $100 million in tickets have been presold in North America. The movie ticket service Fandango said it has already sold more tickets for "The Force Awakens" than any movie over its entire theatrical run.