LAS VEGAS (TheBlaze/AP) — Justin Cochrane, a property manager from Santa Barbara, California, said he was having dinner at a sidewalk restaurant outside the Paris Hotel & Casino and across the street from the famous Bellagio Fountain when the crash took place Sunday night.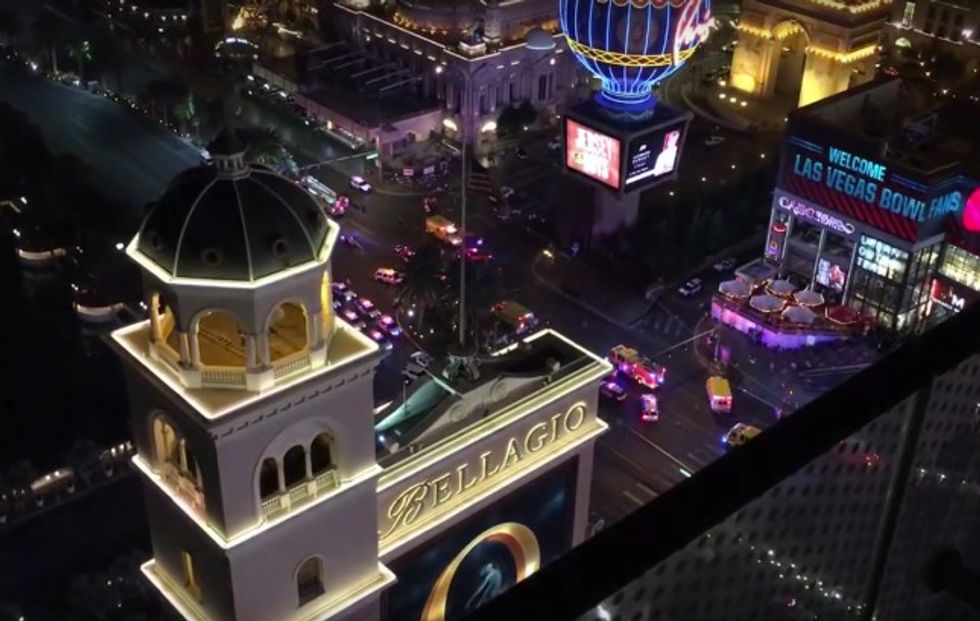 Image source: YouTube
The car appeared to be going 30 to 40 mph when it first hit the pedestrians on Las Vegas Boulevard, Cochrane said. "It was just massacring people," he said.
The vehicle then went further down the road and backed into another crowd of pedestrians, he said.
Cochrane said he couldn't understand why the car went into the crowd a second time. "Why would it slow to go around and then accelerate again?" he said. "I thought it's a crazy person."
Cochrane said he saw children and adults injured and on the ground as the car drove away.
One person was killed and 36 were injured.