A communications professor at a Florida university could lose his job over his aggressive denial that the 2012 Sandy Hook massacre ever happened.
Last week, Florida Atlantic University took the initial steps to get rid of James Tracy, a faculty member known for his bizarre conspiracy theories.
In a letter dated Dec. 16, FAU notified Tracy of his termination. Though the letter did not specify the exact grounds for termination, the school explained that it came to the decision "in light of numerous requests from media outlets and the public."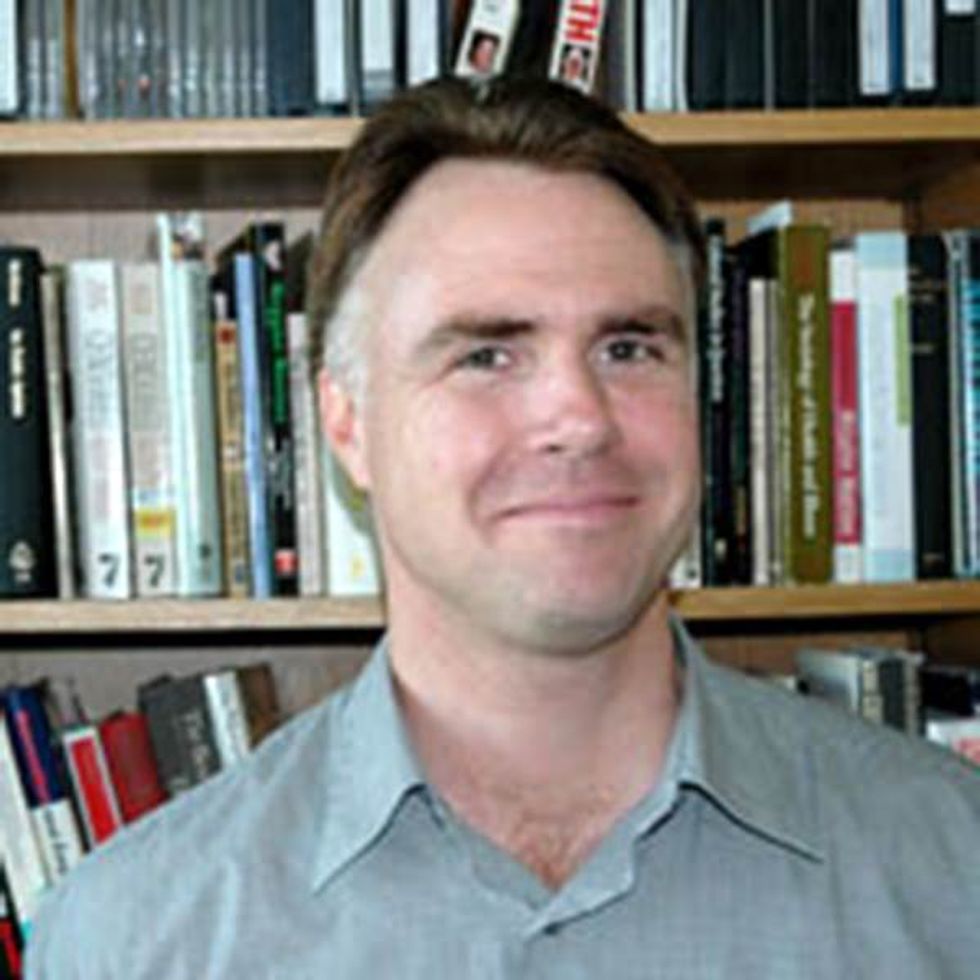 Florida Atlantic University School of Communication and Media Studies professor James Tracy. (Photo courtesy of FAU.edu)
Lenny Pozner, a man whose 6-year-old son was shot at Sandy Hook, has made it his mission to combat conspiracy theories surrounding the attack. In the past, Pozner had filed legal injunctions and police reports against conspirators, often to little or no avail.
Last week, Pozner and his wife took on Tracy in an op-ed published by The Forward.
"Although many of these tormentors persecute us behind anonymous online identities, some do so openly and even proffer their professional credentials in an attempt to lend credence to their allegations," Pozner writes, singling Tracy out as "chief among the conspiracy theorists."
The Pozners claim that Tracy once sent then a letter demanding proof that their son Noah existed and questioning their rights to their son's photo.
According to Donald Downs, a law professor and free-speech scholar at the University of Wisconsin, FAU's move to fire Tracy could be tougher than one might imagine.
"Academic freedom is all about protecting the people that people don't like — as long as they're professional in doing so," Downs said in an interview with NBC News.
Academics are prohibited from engaging in harassment, threats and making it seem as though they're speaking for their employer. The question is, do Tracy's claims fall under these categories?
On his blog, Memory Hole, Tracy accused the Pozners of launching a "vicious attack that sought to intimidate my employer into removing my tenure and depriving me of my livelihood."
Tracy concludes his post by claiming, "Today, more than ever, citizens would be well served to recognize that much of what they are left to witness via mass media requires serious interrogation, possible only through a consistent regimen of intellectual self defense."
Tracy has denied other mass shootings in the past, as well as the 2013 Boston Bombing.
The professor has 10 days to formally respond to termination letter.