Country music legend Kenny Rogers is a fan of Republican presidential front-runner Donald Trump.
In a recent interview with the Guardian, Rogers praised the billionaire businessman, saying that he "loves" the things Trump has to say.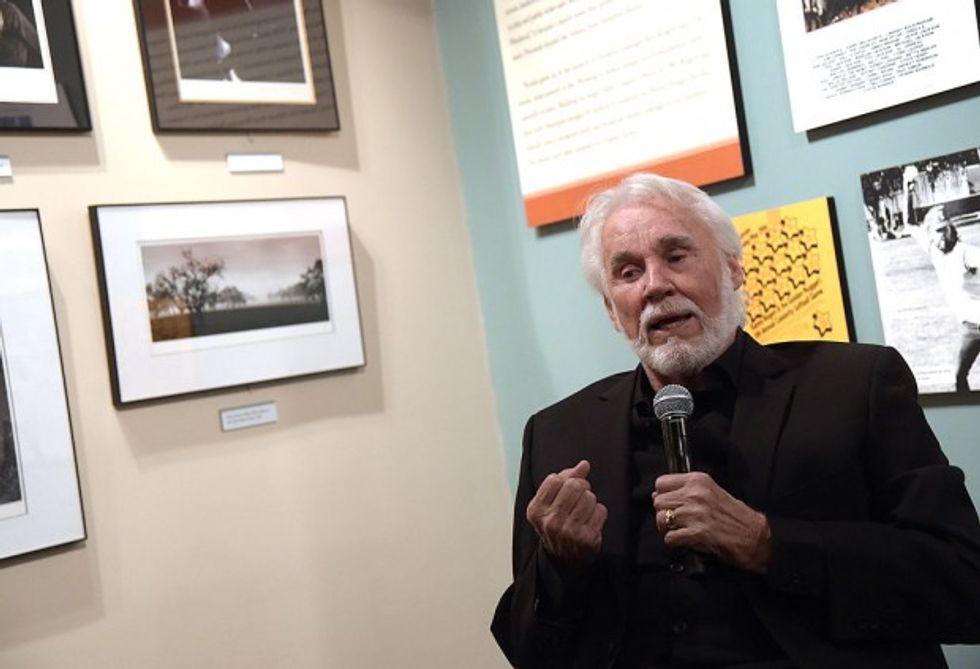 Kenny Rogers at the Country Music Hall of Fame's Kenny Rogers Exhibit. (Getty Images/Rick Diamond)
"I really like him," Rogers said when asked how he feels about the real estate tycoon. "I think his problem is that he says what everyone wants to hear, but he doesn't say it well. I love what he says, I have to admit."
"He can be president and not owe anybody anything," Rogers continued. "He's one of the few people has the money to do it, and has the guts to do it. You're biting off a lot by doing that."
"He believes everything he says: Whether he's right or not, he says what everybody fears," the Country Music Hall of Fame inductee added.
Rogers went on to tell the interviewer that both of his sons laugh at him when he praises Trump. Why? Because they're both California Democrats.
"They'll vote for Hillary no matter what she does," Rogers said. "She's a friend of mine, I'm not trashing her."
—
Follow the author of this story on Twitter and Facebook:
[facebook //www.facebook.com/plugins/like.php?href=