CHARLOTTE, N.C. (TheBlaze/AP) Dozens of police vehicles have converged on a mall in North Carolina after receiving reports of shots fired.
The Northlake Mall in Charlotte was crowded with shoppers when officers from the Charlotte-Mecklenburg Police Department arrived. Firefighters were also on the scene.
Witnesses told WBTV-TV that shoppers were running out of stores screaming as several shots were fired around 2:10 p.m. Some said they saw people arguing before shots rang out.
It was unclear whether anyone was injured or killed.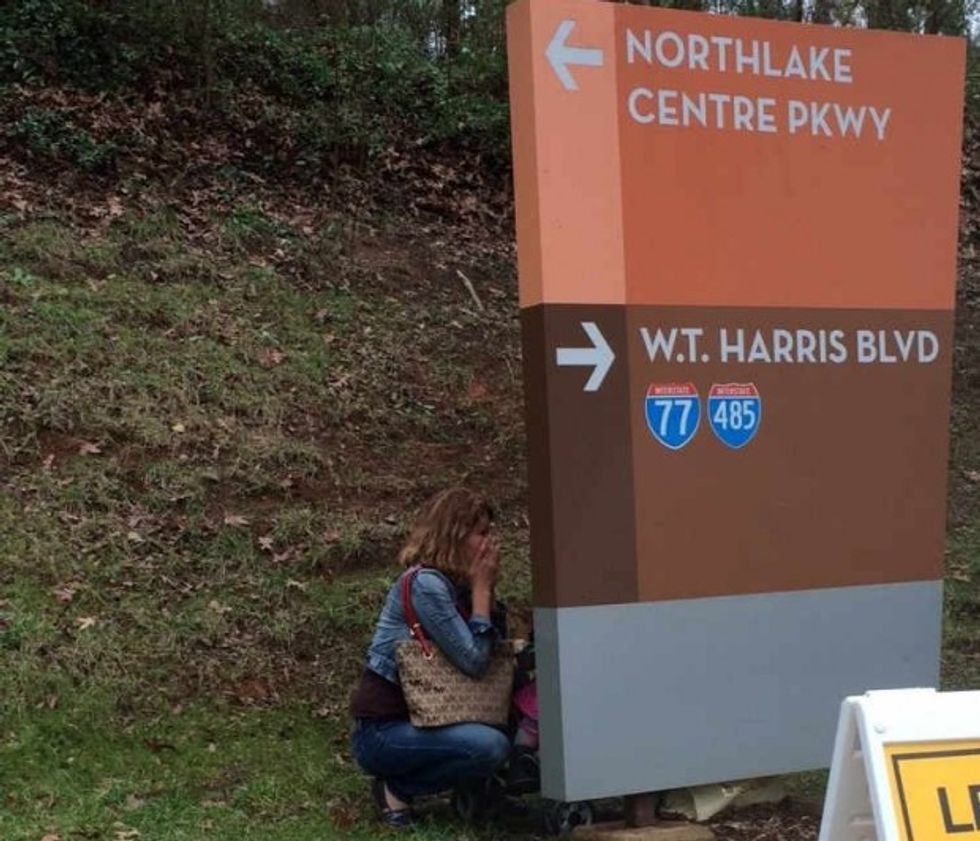 Image source: WBTV-TV
This post has been updated.