The Iranian government, which has held Washington Post reporter Jason Rezaian captive for more than 500 days, allowed the journalist to spend a few hours on Christmas with his wife and mother while in prison.
Yeganeh Salehi, Rezaian's wife, and his mother Mary were able to visit Rezaian for "several hours" on Friday and bring him "his first home cooked meal in months," according to the Post.
Rezaian, who was born in California and is both a U.S. and an Iranian citizen, has been charged with espionage among other charges. He's being held in Evin Prison, and the length of his sentence has not been disclosed by Iran.
Washington Post executive editor Martin Baron pointed out that while the visit was a nice treat for Rezaian, he shouldn't be held captive at all.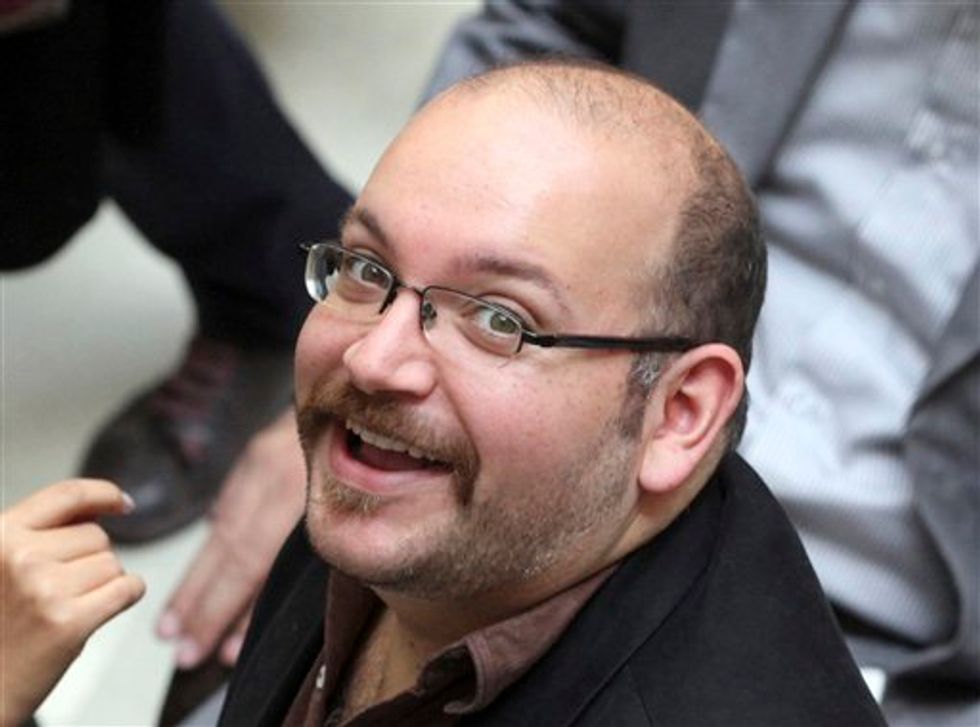 Jason Rezaian, an Iranian-American journalist, is seen in a file photo. (AP/Vahid Salemi)
"We have to note, this visit is a rare exception in the 522 days of tragic, unjust imprisonment of a good, honorable, and innocent man," Baron said in a statement. "We welcome this act of basic humanity, and we encourage his jailers in Iran to follow up by doing all that justice and decency require: Release Jason from prison and allow him a return to life as a free man who can spend time with his family where and whenever he pleases."
President Barack Obama has been criticized for his handling of Rezaian's captivity. Many lawmakers particularly on the Republican side have argued that Rezaian's freedom should have been a condition of the Iranian nuclear deal.
When asked by a reporter in July why he was "content" to leave journalists like Rezaian in prison while making a deal with the Iranian government, Obama responded angrily.
"The notion that I am content, as I celebrate, with American citizens languishing in Iranian jails? ... That's nonsense. And you should know better," Obama said, according to The Hill.
"Nobody's content, and our diplomats and our teams are working diligently to get them out," Obama said.
—