SAN DIEGO (TheBlaze/AP) — Authorities have identified a man they say plunged to his death from a San Diego beach cliff while using a camera or cellphone.
The county medical examiner's office says 33-year-old Joshua Burwell of Sheridan, Indiana, was visiting Southern California when he slipped and plunged 40 feet onto the rocks from Sunset Cliffs on Christmas Day.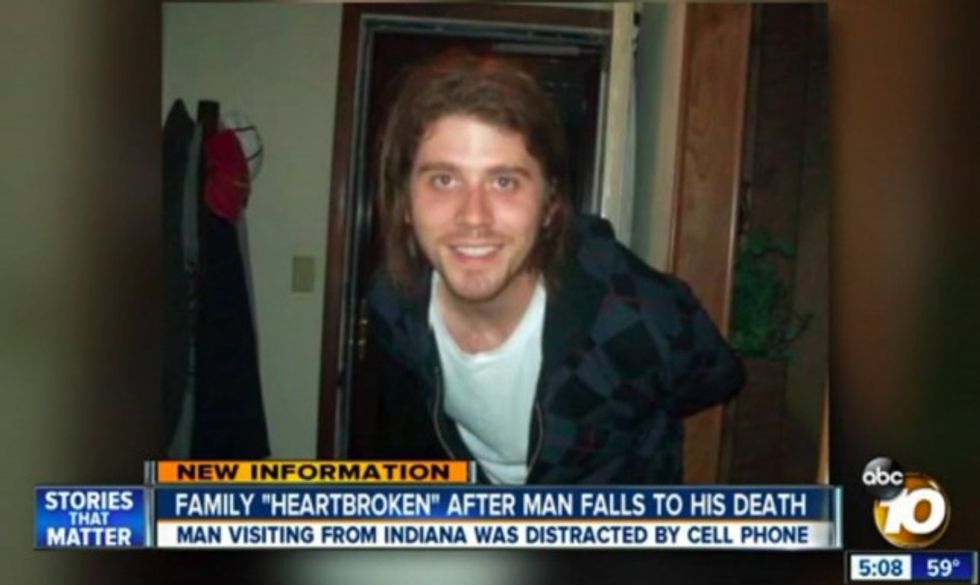 Image source: KGTV-TV
His mother, Sharyle Burwell, says in a Facebook post that he died while taking pictures. She says he leaves a son.
San Diego lifeguard Bill Bender says witnesses reported seeing the man looking at an electronic device before he fell.
However, the device hasn't been located.
The medical examiner's office says bystanders climbed down the cliff to perform CPR on Burwell but he died at the scene.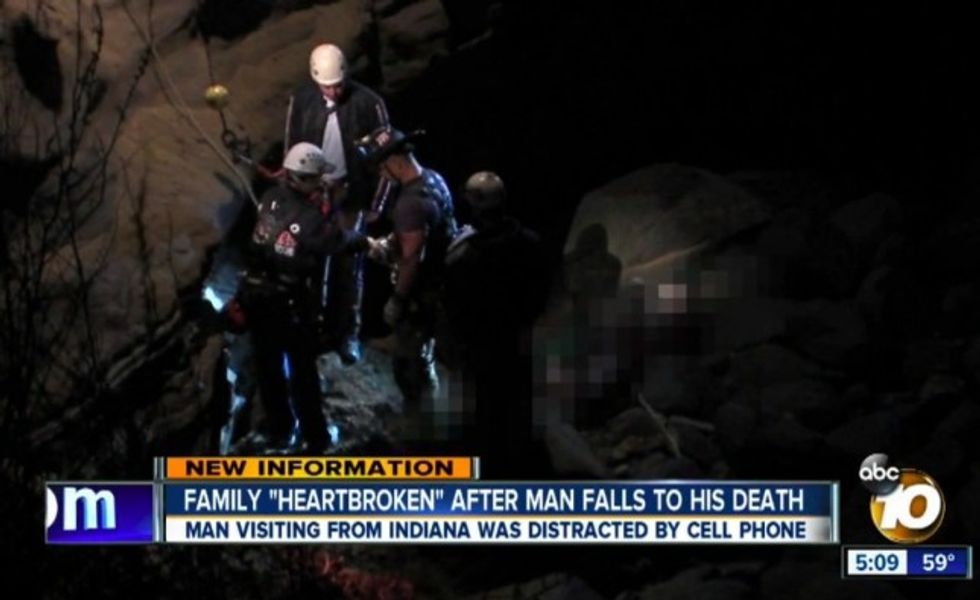 Image source: KGTV-TV
According to KGTV-TV, Burwell had trouble finding parking at the popular ocean viewing site and had exited his vehicle to search for a spot when he fell.