Ouch.
It's painful enough that you tried to throw a touchdown pass to widen your team's early lead, tossed an incompletion instead and then got pounded to the turf by a hard-charging NFL linebacker.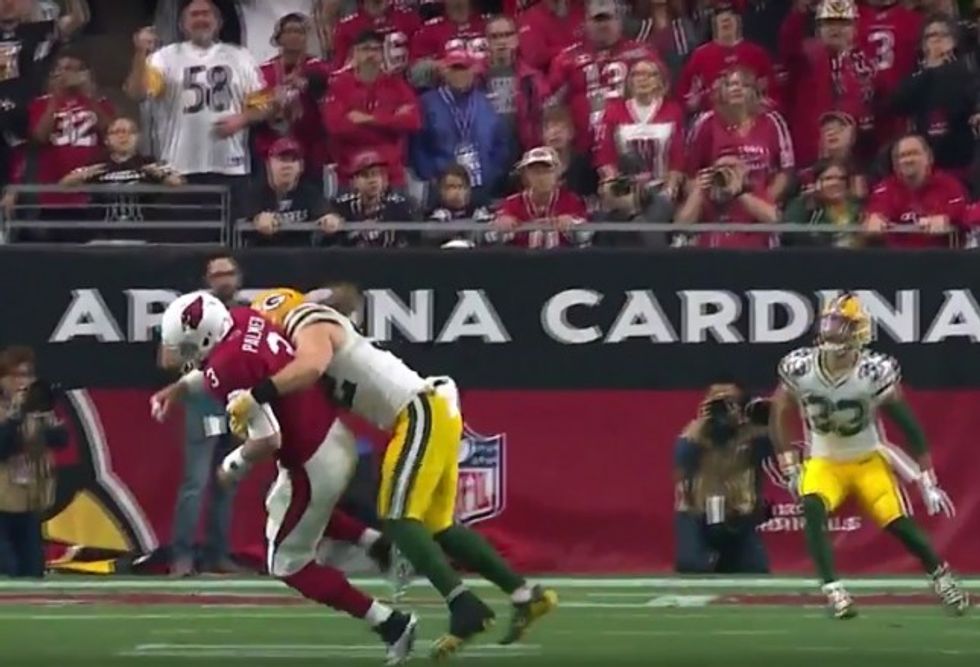 Image source: YouTube
But perhaps there would be a reprieve for Arizona Cardinals' quarterback Carson Palmer.
As he started to rise to his feet toward the end of the second quarter Sunday against the Green Bay Packers, the man who just knocked Palmer down — Clay Matthews — offered his hand apparently to help up the Cardinal signal-caller.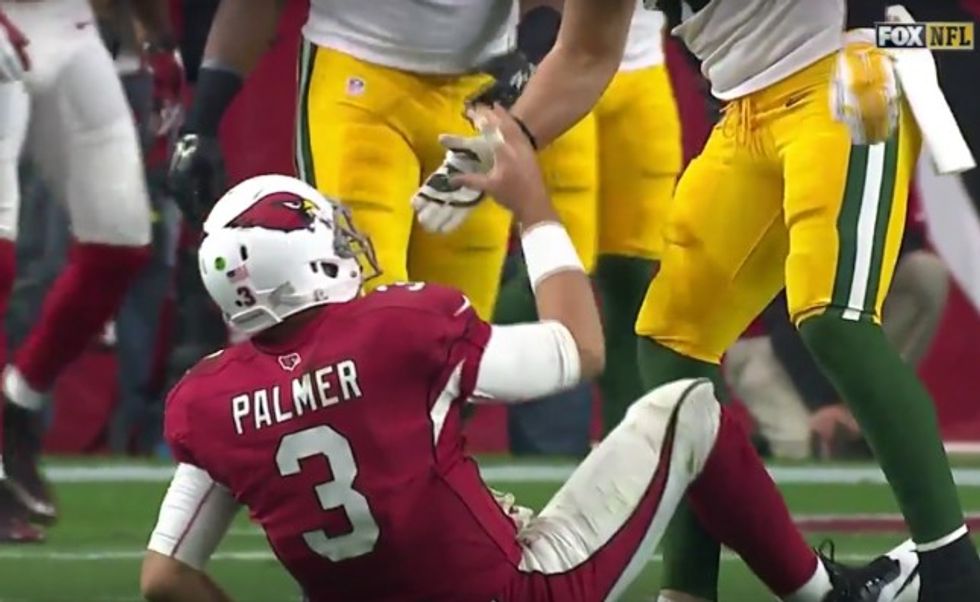 Image source: YouTube
But it was an illusion.
As Palmer went to grab Matthews' hand, the Green Bay veteran pulled it back and turned and walked away.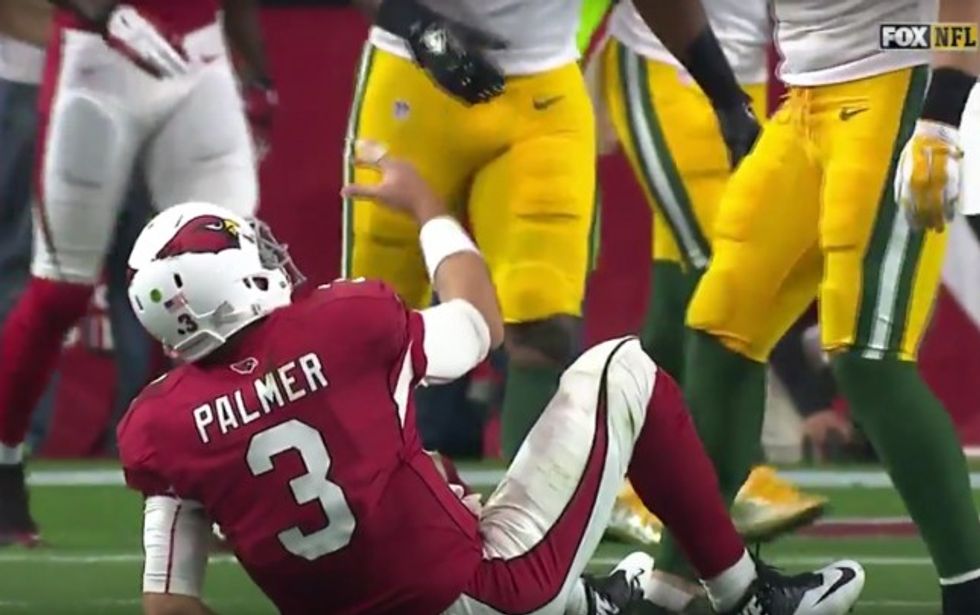 Image source: YouTube
Palmer didn't appear too happy about getting punked on national television.
Clay Matthews sacks Carson Palmer then doesn't help him up! #GBvsAZ pic.twitter.com/ahG6W6Lxfi

— The Lounge (@TheLoungeSite) December 27, 2015
Matthews' move didn't do much to sway the game's outcome: the Cardinals trounced the Packers 38-8.