Authorities say a 14-year-old boy survived spending the night alone in the wilderness in the bitter cold.
Brayden Neilson went missing Saturday while he and a friend were out hunting in the Wildlife Management Area, north of Salt Lake City. The teenager's older friend found his way back to the vehicle, but Neilson unknowingly ventured farther into the marshy wilderness.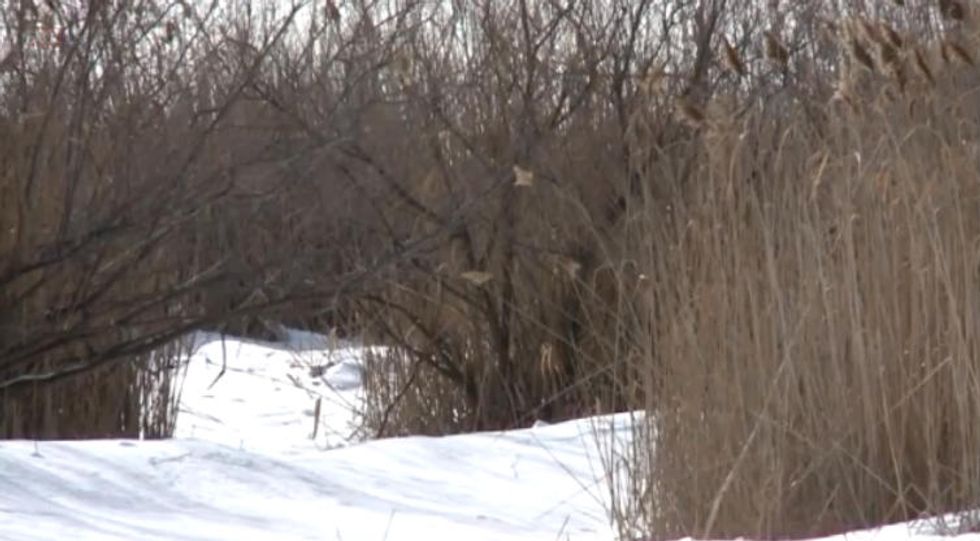 Image source: KSTU-TV
Fortunately, Neilson had his cell phone with him. He called 911 around 9 p.m. Sunday and search crews were dispatched. Lt. Lane Findlay with the Weber County, Utah, sheriff's office said the teenager "sounded disoriented" already, hours before he would be rescued from the four-degree, bitter cold weather.
Neilson called his family around 1 a.m. Sunday to say that he was "almost home," not knowing that he was at least an hour away from his house – and venturing even farther away from shelter. After making the call to his family, Neilson's cell phone went dead and authorities lost contact with him.
Emergency dispatchers got another call from Neilson around 6 a.m. Sunday from a landline phone at the Antelope Island Causeway in Syracuse, located at least six miles from where Neilson first went missing.
The teenager was taken to a nearby hospital, where he was treated for hypothermia and frostbite. He was later released and is continuing to recover at home, KSTU-TV reported.
—
(H/T: KSTU-TV)