Ivanka Trump, eldest daughter of Republican presidential frontrunner Donald Trump, may have political aspirations of her own.
In an interview with Town & Country magazine published on Tuesday, Ivanka, who works as an executive vice president of the Trump Organization, didn't rule out a future in politics.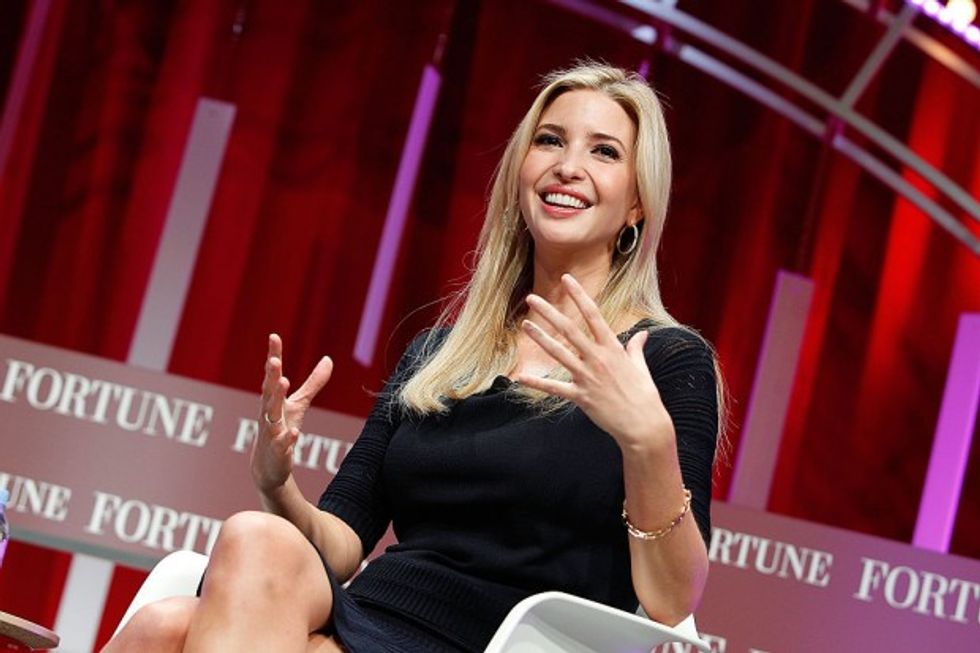 Ivanka Trump, Oct. 14, 2015. (Getty Images/Paul Morigi/TIME)
"It's not something I've ever been inclined to do, but I'm 34, so who knows?" she told the magazine. "At this point I would never even contemplate it, but that doesn't mean that when I'm 50 I won't have a change of heart."
Also during the interview, Ivanka was asked about her father's views toward gender equality, most specifically whether or not he is a feminist.
"You'd have to ask him that," Ivanka said, adding that her father has "confidence in women to do any job that a man can do, and my whole life has been proof of that."
"He 100 percent believes in equality of gender," she told the reporter.
While she's often asked about Donald's political positions, Ivanka assured the reporter that she is not part of her father's campaign.
"[H]e's my father and I love him and I fully support him," she said. "I'm always there for him if it's helpful."
—