A recreational drone buzzed President Barack Obama's motorcade in Hawaii on Monday, sending Secret Service agents into action.
The drone briefly flew alongside Obama's motorcade on the way back to his vacation home following a golf outing, according NBC News. The incident only lasted a matter of seconds before the drone's pilot realized what was happening and landed the aircraft.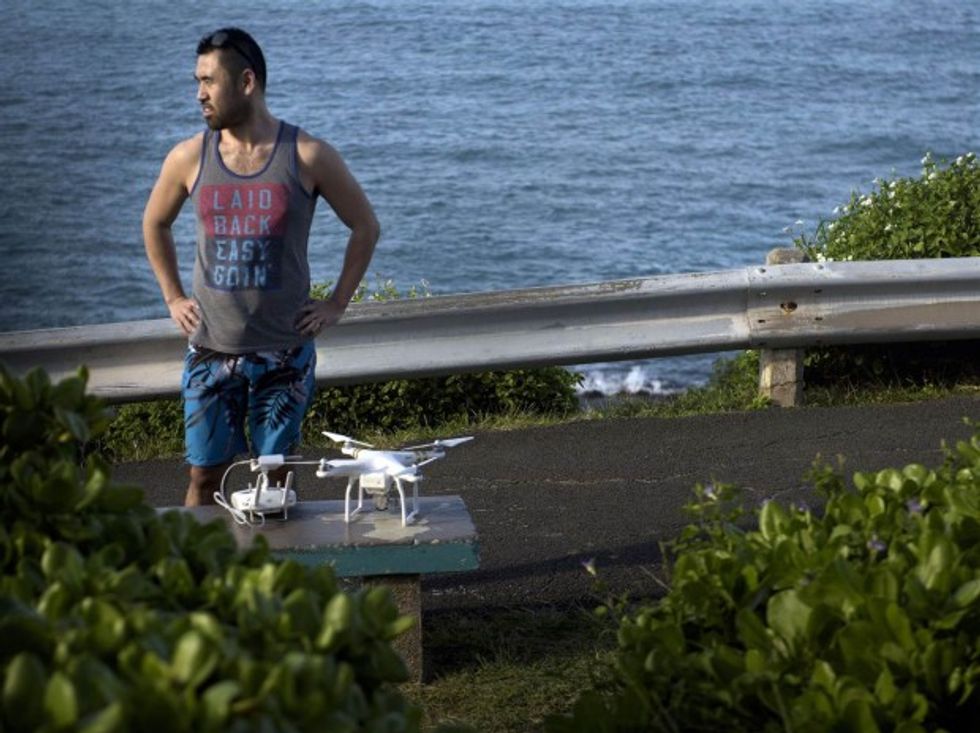 The pilot of the drone, Dec. 28, 2015. (Getty Images/BRENDAN SMIALOWSKI/AFP)
According to a Secret Service statement sent to ABC News, the drone's pilot was "completely unaware" that he was flying next to Obama's motorcade. However, the man "immediately complied with law enforcement requests to cease and desist."
No charges will be filed and the motorcade continued without incident, the Secret Service statement said.
Obama, along with First Lady Michelle Obama and their two daughters, Sasha and Malia, has been in Hawaii since Dec. 19. He's set to return to the continental U.S. this weekend.
—