Authorities say an Ohio man took cellphone video of himself drinking while driving and posted it on Facebook, leading to his arrest hours later.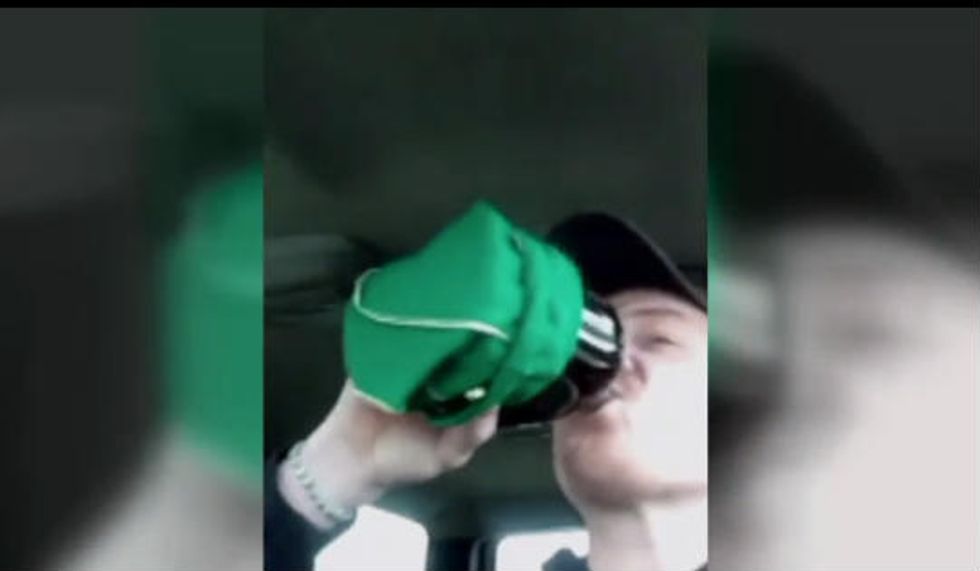 Image source: Facebook
The Franklin County sheriff's office says someone tipped off deputies about the video after it was posted Monday, and the vehicle was stopped that afternoon south of Columbus, in Hamilton Township.
The driver, 28-year-old Dustin Rittgers, is from nearby Obetz. He faces five misdemeanor charges, including operating a vehicle under the influence of alcohol or drugs and having an open container in a vehicle.
Rittgers pleaded not guilty Tuesday in Franklin County Municipal Court. Rittgers had no publicly listed phone number, and his public defender couldn't be reached for comment early Wednesday.
Records indicate Rittgers pleaded guilty earlier this year in a separate impaired-driving case.