The Obama administration is imposing sanctions on Iran for the first time since the multi-lateral nuclear deal was reached in July, the Wall Street Journal first reported.
The Treasury Department will direct the sanctions at a dozen different companies and individuals from Iran, Hong Kong and the United Arab Emirates for their alleged role in developing Iran's ballistic-missile program.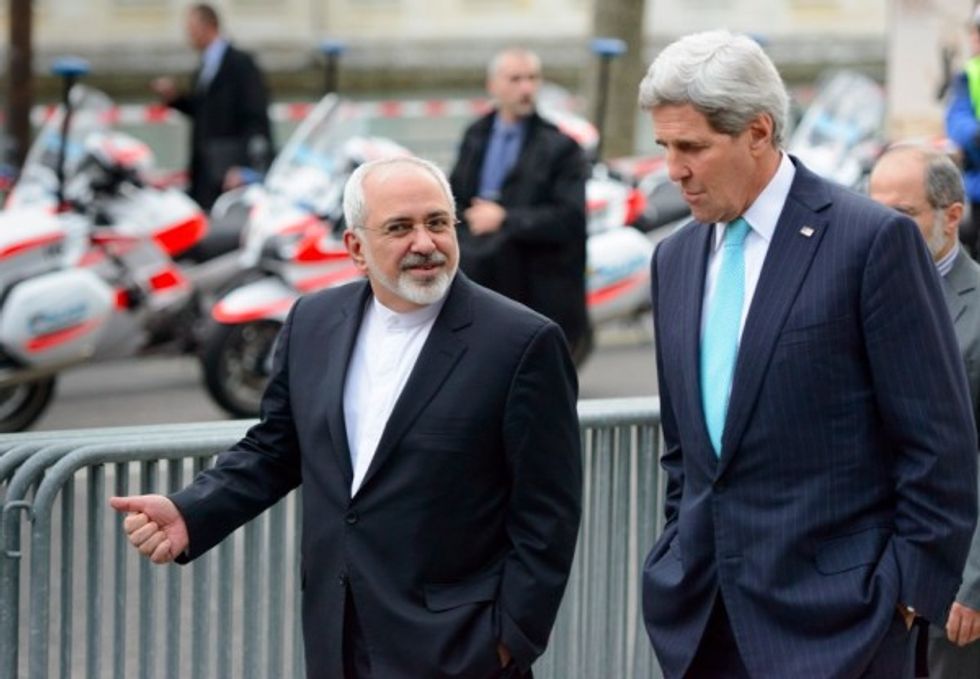 U.S. Secretary of State John Kerry, right, speaks with Iranian Foreign Minister Mohammad Javad Zarif. (AP/Keystone, Laurent Gillieron)
Senior administration officials told the Journal that under the agreement, the United States retained the right to blacklist entities involved in missile development and human rights abuses.
However, Iranian Supreme Leader Ayatollah Ali Khamenei has previously warned any sanctions would violate the historic agreement.
Iran has already accused the United States of violating the nuclear deal after Congress passed and President Barack Obama signed legislation to restrict visas for Iranians and for people who have visited Iran. The measure didn't single out Iran, but also included Syria and Sudan.
Critics say the sanctions are minimal compared to the $150 billion in sanctions relief that Iran received from the nuclear deal.
Iran test-fired one ballistic missile in October and another in November, according to U.S. officials. Meanwhile, Iranian Revolutionary Guard Corps fired rockets 1,500 yards away from the location where U.S. Navy and French ships were sailing. Iran insists the the ballistic-missile tests did not violate the nuclear agreement.
The Joint Comprehensive Plan of Action was reached with Iran after negotiations with the United States, Britain, France, Russia, China and Germany.