Republican presidential candidate Donald Trump's first television ad, which was posted Monday, almost immediately earned a "Pants on Fire" rating from Politifact.
The ad claims to show people illegally crossing over the U.S./Mexican border into the United States.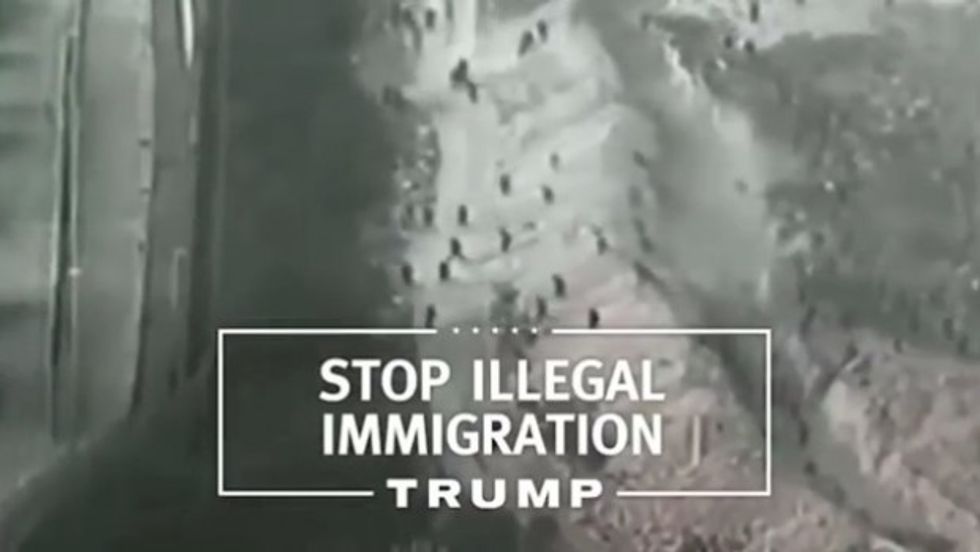 A screen capture from Donald Trump's first television ad. (Image source: YouTube)
"He'll stop illegal immigration by building a wall on our southern border that Mexico will pay for," a narrator said during the ad as footage of people crossing a border plays.
But the footage was filmed in Morocco.
PolitiFact traced the footage back to an Italian television network, RepubblicaTV, who said the footage is actually of Moroccans crossing the border into Melilla, an autonomous Spanish city.
Asked for comment by Politifact, Trump spokeswoman Hope Hicks said that she did not know "the source of the video included in the ad" and that she "doesn't speak for the video production company."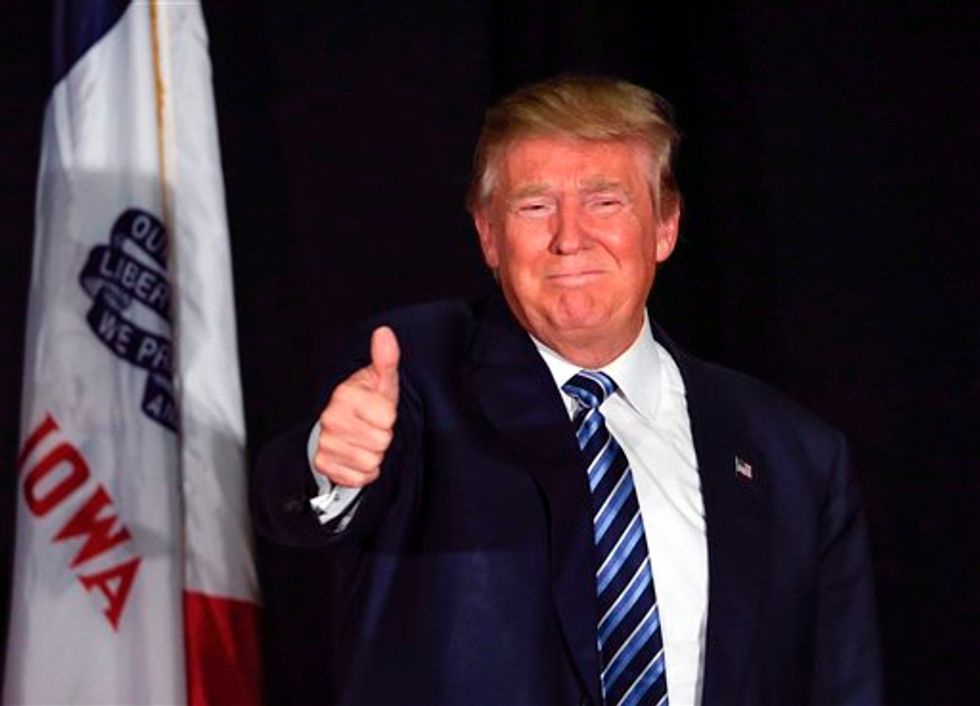 Republican presidential front-runner Donald Trump gives the thumbs up during a campaign stop in Council Bluffs, Iowa, Dec. 29. (AP Photo/Nati Harnik)
Trump's first television ad also promises that Trump would temporarily ban Muslims from entering the U.S. "until we can figure out what's going on" and that "he'll quickly cut the head off ISIS and take their oil."