President Barack Obama, long an advocate of stricter gun control in the U.S., is teaming up with Anderson Cooper for a one-hour live town hall Thursday on gun control at George Mason University in Fairfax, Virginia.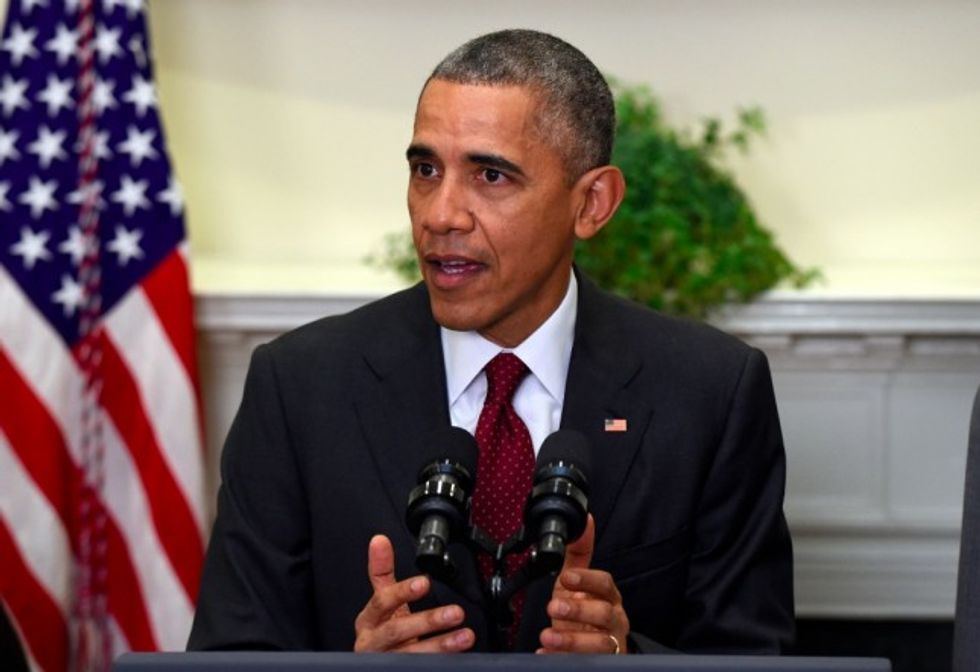 AP Photo/Susan Walsh
CNN characterized the town hall its airing — titled "Guns in America" — as Obama's "final pitch to the public" on the issue.
CNN added that the 8 p.m. ET town hall nearly coincides with the fifth anniversary — Jan. 8, 2011 — of the shooting of former Rep. Gabrielle Giffords, D-Arizona, which left six dead and 13 others wounded.
Once word spread about the "Guns in America" town hall, a number of second amendment advocates weighed in on the upcoming program:
No surprise: CNN to help Obama go after our guns. Wake up. If you believe in the 2nd Amendment, CNN is your enemy. https://t.co/zngaf5RXmG

— Joe Walsh (@WalshFreedom) January 3, 2016
I wonder who CNN will invite to be in the town hall audience to debate Obama on gun control? https://t.co/yzt9IxlQHy

— Emily Miller (@EmilyMiller) January 3, 2016
Over/under @andersoncooper asks @POTUS how many guns his team brought to the town hall to protect him? https://t.co/tPY2dN2LrG

— Brad Thor (@BradThor) January 3, 2016
I mean.. if the headline were to read "President Obama to Hold CNN Townhall on Religion Control " Then what?

— Michelle Ray (@GaltsGirl) January 4, 2016
I intend to pour myself a large glass of something strong and live-tweet this, blow by blow. https://t.co/V7w3ksJHVE

— Charles C. W. Cooke (@charlescwcooke) January 3, 2016
Obama gonna have a town hall on guns. Maybe he should have one on terrorists. So sick of this gutless administration.

— Doug Larsen (@ReloadGuns) January 4, 2016
Obama to hold town hall on guns. Gun sales will skyrocket in the days following.

— Harry Wrinklefender (@theFatFeline) January 3, 2016
Guessing no Second Amendment advocates will be invited or in attendance. https://t.co/FlXzl09yQw

— GOAL (@GOALupdate) January 4, 2016
What BHO doesn't realize/ it's a double hinged door. #GunShops get ready for a great month. https://t.co/3NfKfj9rjs pic.twitter.com/kEgIVovsWj

— Joe Baker (@RealJoeBaker) January 3, 2016