New York Gov. Andrew Cuomo (D) announced Tuesday morning his renewed push for growing the state's Environmental Protection Fund to $300 million — not only the highest amount the fund has seen, but also more than double the fund's level since the governor first took office.
Speaking at a Long Island Association breakfast Tuesday morning, Cuomo announced the increase in the EPF's funding which he is proposing for the state's 2016-2017 annual budget. The increase would allow for funding for urgent environmental investments, more resources for land acquisition, waterfront rehabilitation and "an aggressive environmental justice agenda."
"New York's natural environment is one of our greatest assets — so we are stepping up to protect it like never before," Cuomo said in a statement. "This year we are going to make big investments that will protect the environment and make our communities cleaner, greener and more resilient for generations to come."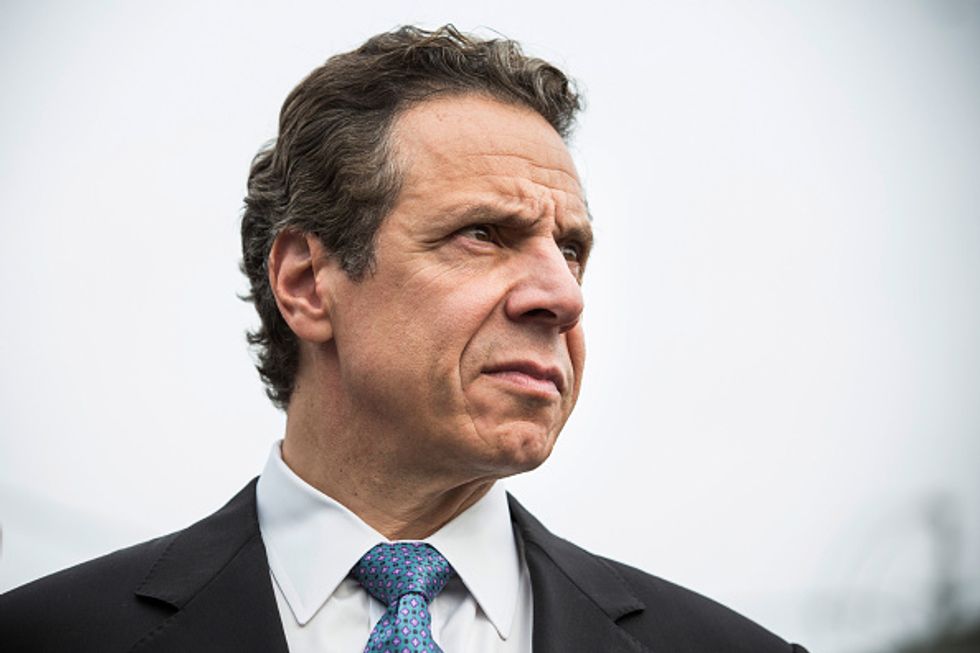 NEW YORK, NY - New York Governor Andrew Cuomo attends a press conference. (Photo by Andrew Burton/Getty Images)
The EPF budget was set at $134 million the first year that Cuomo was in office. It remained stagnant for one year before it increased to $153 million in the 2013-2014 year, $162 million in the 2014-2015 year and $177 in the 2015-2016 year.
While the Business Council of New York State has opposed the governor's proposed hike of the minimum wage to $15, the organization applauded Cuomo's announcement Tuesday.
"The programs contained in the EPF are incredibly diverse and touch every New Yorker's life in some manner through land conservation, urban forestry, sustainable waterfront planning, agricultural sustainability, pollution prevention programs and more," Darren Suarez, director of government affairs, said in a statement.
Jessica Ottney Mahar, director of government relations for the Nature Conservancy of New York, told The Citizen that Cuomo's plan is "historic."
"In his speech today, Gov. Cuomo highlighted how New York's economy and environment are interconnected, and only with a healthy environment can we create communities that will attract businesses to provide well-paying jobs, protect essential resources including clean water and improve quality of life for New Yorkers," she said Tuesday. "When we restore and conserve our environment, our economy benefits." 
According to a bi-partisan poll commissioned by the Open Space Institute, The Trust for Public Land, The Nature Conservancy and the Adirondack Council across New York last month, a majority of New Yorkers support increasing public funding to a variety of environmental quality issues including fully funding the EPF.
The poll found that 73 percent of voters supported fully funding the EPF after being given a description of the state program.
It is unclear where the money to increase the EPF's budget will come from, and a representative from the governor's office did not respond to multiple requests for comment from TheBlaze. Cuomo will deliver his budget on Jan. 13.
Cuomo also unveiled a series of proposals involving Long Island on Tuesday, including a $5 million study on the feasibility of a tunnel from Long Island to either the Bronx, Westchester County or Connecticut.