Glenn Beck said Wednesday that the U.S. is not dealing with "cave dwellers" when it comes to the Islamic State. Rather, he believes, the world is fighting a group of radicals "who believe that they are the army of Armageddon."
Beck's comments came after he referenced recently-seized video first obtained by Sky News that shows how advanced the Islamic State's operation is. In the internal clips, viewers see how Islamic State members are developing heat-seeking anti-aircraft missiles and driverless suicide car bombs — developments one former bomb technician says kept him "awake all night."
However, Beck is concerned international leaders are not taking threats from the terror group seriously, claiming that "almost every country" is using the Islamic State as a "pawn" in the global war.
"Russia says they're going after ISIS, but they're not. The United States says we're going after ISIS, but we're really not. It's all about power in Syria," Beck said on The Glenn Beck Program.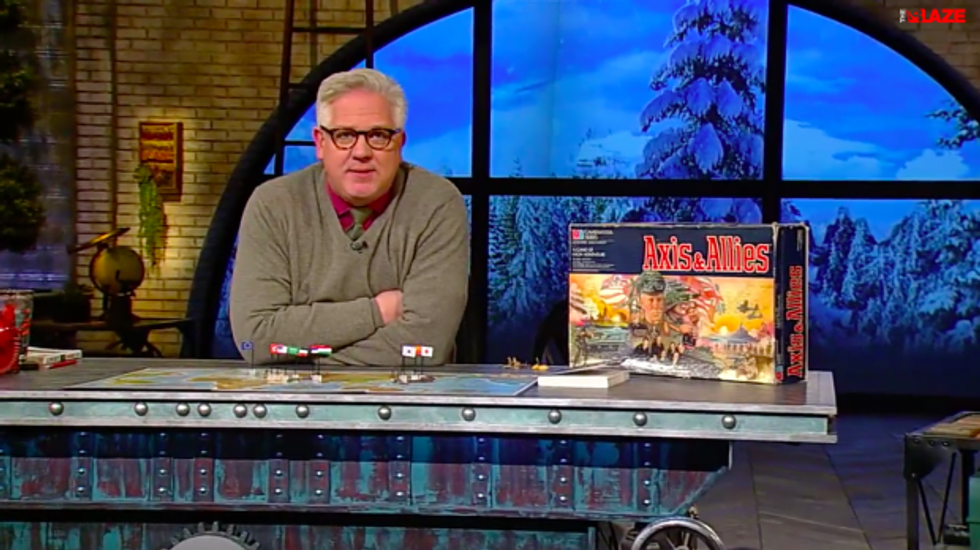 Glenn Beck (Image source: TheBlaze TV)
Beck believes an impending global war can be traced back to two countries: Saudi Arabia and Iran, two countries he says are willing to use their terrorists as "foot soldiers" for their own national interests.
For many years, the U.S. has sided with the Saudis, but Beck believes President Barack Obama may be shifting alliances to Iran.
"I think, because of our alliances, we're on the side of Saudi Arabia, but the president seems to be on the side of Iran," likely referencing the State Department's chastisement of the Saudi government for executing a prominent Shi'ite cleric.
Ultimately, Beck believes the "old alliances" are dragging the world into a fight that will make countries like Syria and Yemen "fertile ground for these rivalries and alliances to do battle."
"It's only a matter of time before the masks come off and Russia overtly stands with [Syrian dictator Bashar al-]Assad and Iran," Beck said."
Currently, the U.S. sides with Saudi Arabia and NATO ally Turkey.
"We are repeating the very same mistakes of the past. It is the old Axis & Allies. It's that game all over again," Beck said.
Ultimately, Beck says the threat of mutually-assured destruction won't work because the Islamic State radicals "don't care," adding "they will push the button and blow themselves up."
"Nobody is officially calling this World War III yet, but mark my words, it is," Beck concluded.
Complimentary Clip from TheBlaze TV The full episode of The Glenn Beck Program, along with many other live-streaming shows and thousands of hours of on-demand content, is available on just about any digital device. Click here to watch every Glenn Beck episode from the past 30 days for just $1!