Hillary Clinton hasn't seen "Making a Murderer" yet, but that didn't stop the Democratic frontrunner from commenting on the Netflix documentary series while on the campaign trail in Iowa.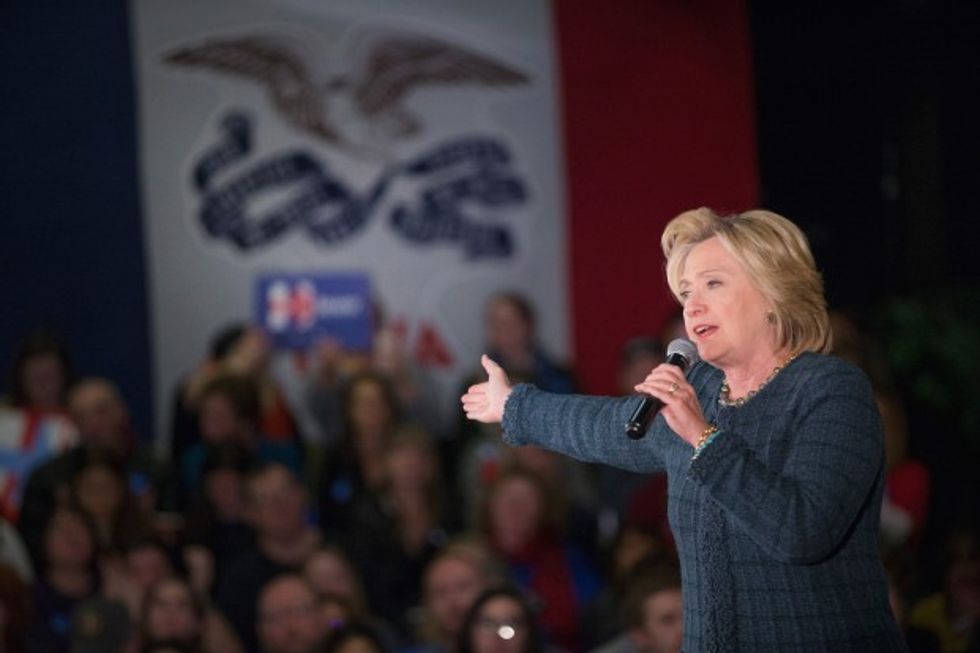 Scott Olson/Getty Images
Clinton was responding to a questioner at a Tuesday town hall event when she conceded she had not heard of the wildly popular online series.
She, however, attempted to use the case to talk about the criminal justice system. Only problem? She assumed the convicts the show centered on were black (they are, in fact, both white).
Here are Clinton's comments, as reported by The Daily Caller:
"I think we do have a systemic problem in our criminal justice system," Clinton said, adding that "it is true that there's enough evidence to show that if you are an African-American man you are more likely to be arrested, charged, convicted and incarcerated for doing the same thing as a white man. And there's just a lot of evidence of that. And of course, if you are poor that makes it even more likely."
"Making a Murderer" was released by Netflix in mid-December to rave reviews. Since the show's release, thousands have called on Gov. Scott Walker (R) to review the case of convicted murderer Steven Avery. The governor's office, however, told TheBlaze Walker has not seen the series and does not plan on issuing any pardons.
—
Follow the author of this story on Twitter and Facebook: