A family-owned pharmacy in Washington state is asking the U.S. Supreme Court to weigh in on a regulation that forces the business to provide a drug they say is contrary to their religious beliefs.
The owners of Stormans, Inc., which operates Ralph's Thriftway, a grocery store in Olympia, as well as two pharmacists, Margo Thelen and Rhonda Mesler, who work elsewhere, believe dispensing the morning-after pill is a violation of their Christian faith.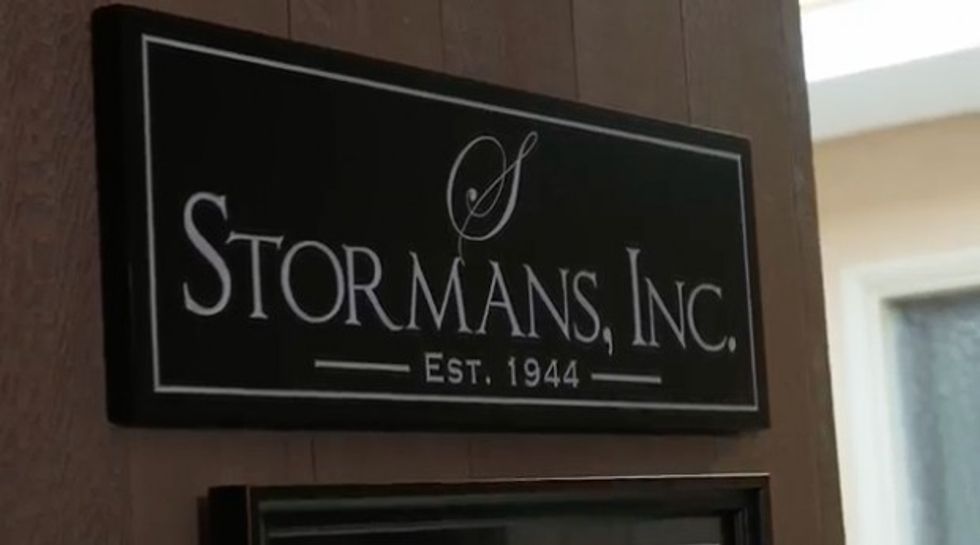 Storman's, Inc. has asked the Supreme Court to hear their case regarding regulations in Washington state that force pharmacies to dispense abortion-inducing drugs. (Image source: Alliance Defending Freedom)
They have chosen to refer customers to other pharmacies rather than dispense emergency contraception drugs, including Plan B and Ella, because they believe that, if conception has occurred, the drugs are abortion-inducing, and they cannot distribute them in good conscience.
Several years ago, Washington state imposed regulations that force pharmacies to dispense the drugs.
The Stormans, Thelen and Mesler all fought the regulations in court, and in 2012, a federal court ruled in their favor. However, the ruling was overturned last year.
Now, the pharmacists are asking the Supreme Court to hear their case.
Alliance Defending Freedom, a law firm that represents clients facing religious liberty cases, has filed petition for a writ of certiorari, requesting that the Supreme Court reviews the case.
According to ADF, "the two drugs are widely available in Washington state, including at more than 30 pharmacies within a five-mile radius of Ralph's Thriftway."
"No one should be forced to choose between their religious convictions and their family businesses and livelihoods, particularly when the state allows referrals for just about any other reason," Kristen Waggoner, ADF senior vice president of legal services, said in a statement.
A spokesperson for ADF told TheBlaze that Washington state permits drug referrals because:
• the pharmacy doesn't keep the drug in stock due to insufficient demand;

• the pharmacy doesn't keep the drug in stock due to the drug's short self life;

• the drug is not profitable, has low reimbursement rates or presents other administrative challenges;

• the drug falls outside the pharmacy's chosen business niche;

• the pharmacy doesn't want to obtain the specialized equipment or expertise necessary to dispense the drug;

• the drug requires extra recordkeeping (such as Sudafed); or

• they are afraid keeping the drug in stock would attract crime (such as Oxycontin).
But the state specifically prohibits referrals based on religious beliefs.
However, Washington state does allow pharmacists to decline to provide the drugs necessary for a physician-assisted suicide based on conscience. And according to ADF, the other 49 states permit pharmacists to refer their clients over matters of conscience or religious beliefs.
Former Washington Gov. Christine Gregoire (D), who oversaw the implementation of the regulations, has personally boycotted Ralph's over their refusal to disperse the drug.
ADF attorneys are lead counsel for the pharmacy and the two pharmacists in the case, Stormans v. Wiesman. Attorneys with the Becket Fund for Religious Liberty and Ellis, Li & McKinstry PLLC are assisting as co-counsel.