Former U.S. Attorney Joe DiGenova predicted on Tuesday that Democratic presidential candidate Hillary Clinton may be slapped with an indictment over her private email scandal in the next 60 days.
DiGenova, a Republican who served as a federal prosecutor under former President Ronald Reagan, told conservative radio host Laura Ingraham that the FBI's investigation has reached a "critical mass" and the evidence against the former secretary of state is damning.
"It's going to come to a head, I would suggest, in the next 60 days," he said.
DiGenova, a longtime critic of Clinton, argued the Department of Justice is "not going to be able to walk away" from the scandal, putting the Obama administration in a tough position as Clinton is considered to be the Democratic frontrunner.
"They are now at over 1,200 classified emails. And, that's just for the ones we know about from the State Department. That does not include the ones that the FBI is, in fact, recovering from her hard drives," DiGenova added.
Clinton has not been interviewed by the FBI and the agency's director, James Comey, has not revealed how long he expects his investigation to take.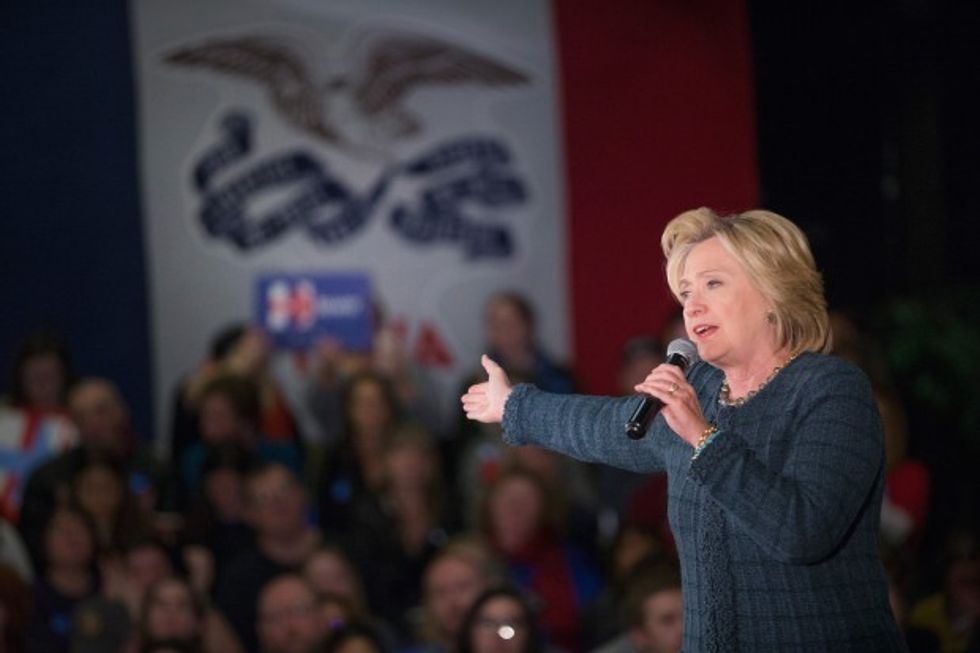 Scott Olson/Getty Images
Clinton and her campaign have repeatedly insisted she did not mishandle classified information or commit any wrongdoing while using a private email account for official government business.
DiGenova added, "I believe that the evidence that the FBI is compiling will be so compelling that, unless [Attorney General Loretta Lynch] agrees to the charges, there will be a massive revolt inside the FBI, which she will not be able to survive as an attorney general. It will be like Watergate. It will be unbelievable."
(H/T: Daily Mail)
---