WASHINGTON (AP) -- The House of Representatives will vote as early as next week on legislation imposing new sanctions on North Korea.
Minority Leader Nancy Pelosi of California promised Thursday there will be strong bipartisan support for the measure. It comes after the authoritarian regime drew international condemnation by boasting of setting off a hydrogen bomb, though the U.S. government has cast doubt on that claim.
The legislation by Republican Ed Royce of California and Democrat Eliot Engel of New York strengthens U.S. sanctions against the regime, including targeting access to hard currency and other goods and stepping up inspections of North Korean cargo.
Similar legislation passed the House two years ago but did not advance in the Senate.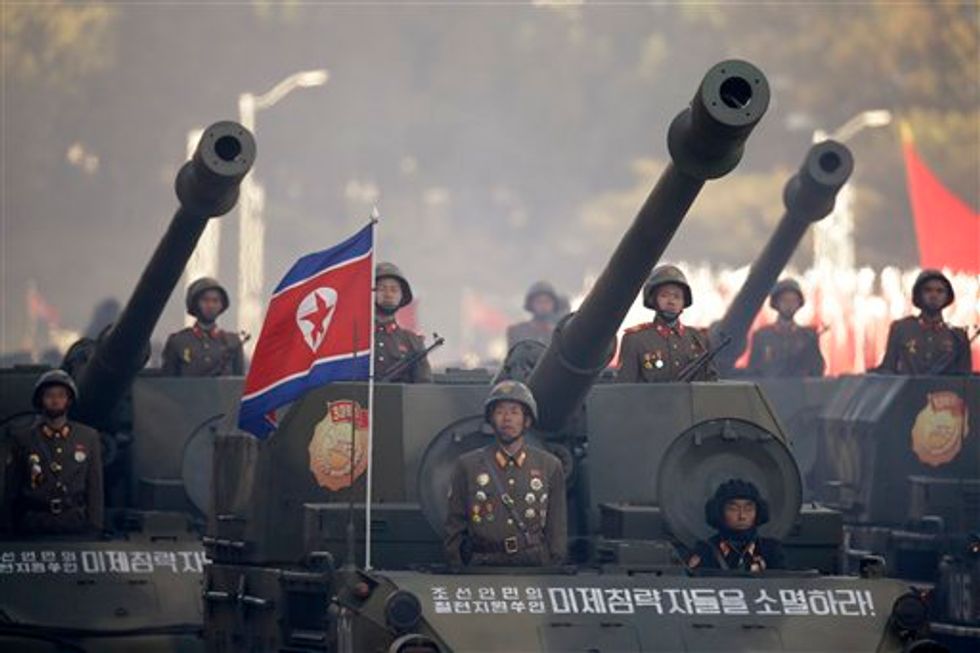 Soldiers in tanks parade in Pyongyang, North Korea, Saturday, Oct. 10, 2015. North Korean leader Kim Jong Un declared Saturday that his country was ready to stand up to any threat posed by the United States as he spoke at a lavish military parade to mark the 70th anniversary of the North's ruling party and trumpet his third-generation leadership. (AP Photo/Wong Maye-E)