Even though "Star Wars: The Force Awakens" ultimately careened past "Avatar" to accrue a whopping $764 million as the highest-grossing film in history Wednesday, the seventh installment in the "Star Wars" saga ranks only 20th among films that have sold the most of tickets.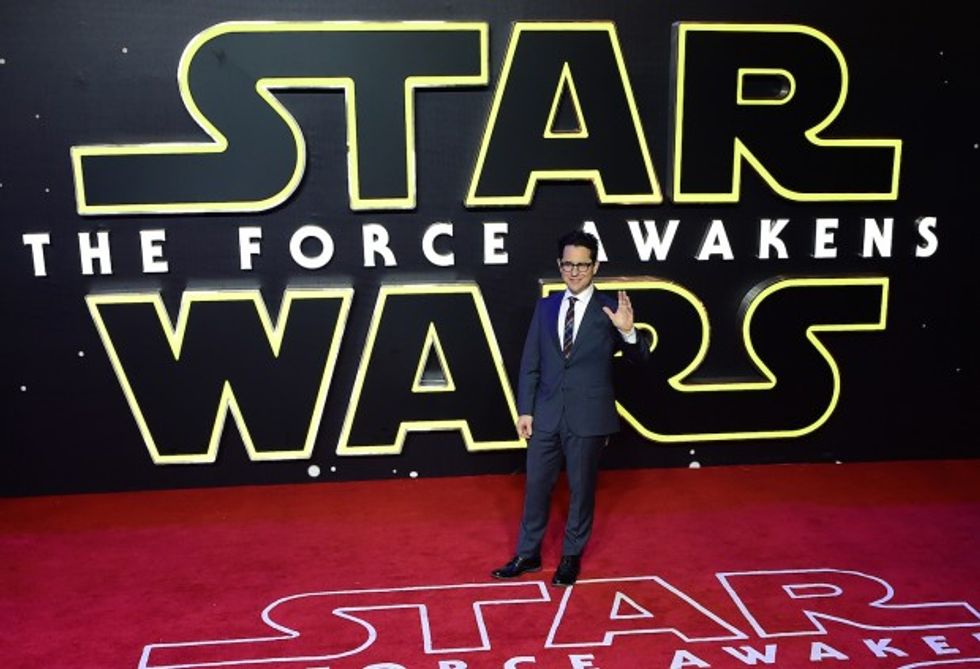 Director J.J. Abrams attends the opening of the European Premiere of "Star Wars: The Force Awakens" in central London Dec. 16, 2015. (Leoin Neal/AFP/Getty Images)
The J.J. Abrams-directed box office wonder has accomplished a magnificent feat in bumping James Cameron out of his 18-year directorial spotlight for the highest-grossing film in North America — after his "Titanic" and "Avatar" films took their turns with $658 million and $760 million, respectively. However, when the rise of inflation, 3D and IMAX showings, and other pertinent factors come into play, "The Force Awakens" appears to have not reigned supreme in every aspect.
For example, movie's record $764 million includes the price of 3-D IMAX tickets, which can soar up to $21.59 per ticket, according to the New York Post. When the original "Star Wars" film was released in 1977, ticket prices averaged merely $2.22. But in 2015, the average ticket price had risen to $8.34.
According to a list published by Box Office Mojo, after ticket prices have been adjusted for inflation, "The Force Awakens," in 20th place, falls behind films such as "Gone With the Wind" in first place with $1.73 billion, the original "Star Wars" in second with $1.53 billion, and "The Sound of Music" in third with $1.22 billion. As for the Cameron hits, "Titanic" is fifth with $1.16 billion, and "Avatar" sits at 14th at $837 million. Even "Star Wars: Episode 1 — The Phantom Menace" surpassed "The Force Awakens," coming in at 17th place.
Despite these statistics, "The Force Awakens" is well on its way to crossing the $800 million mark over the weekend and most likely even surpassing the $940 million mark, Forbes estimates — which would surpass 10th place contestant "Snow White and the Seven Dwarves" with its adjusted total of $930 million in North America. Regardless of the adjusted numbers, no one can deny that "The Force Awakens" has proven to be a gargantuan success at the domestic box office and will continue to climb the ranks as one of world's most successful ticket-selling movie machines.
—
Follow Kathryn Blackhurst (@kablackhurst) on Twitter