Last night, the Old Dominion University Monarchs beat the Louisiana Tech Bulldogs, 56-53, snapping Louisiana Tech's 39-game home winning streak. But, something caught on camera after the game is getting more attention than the ODU victory.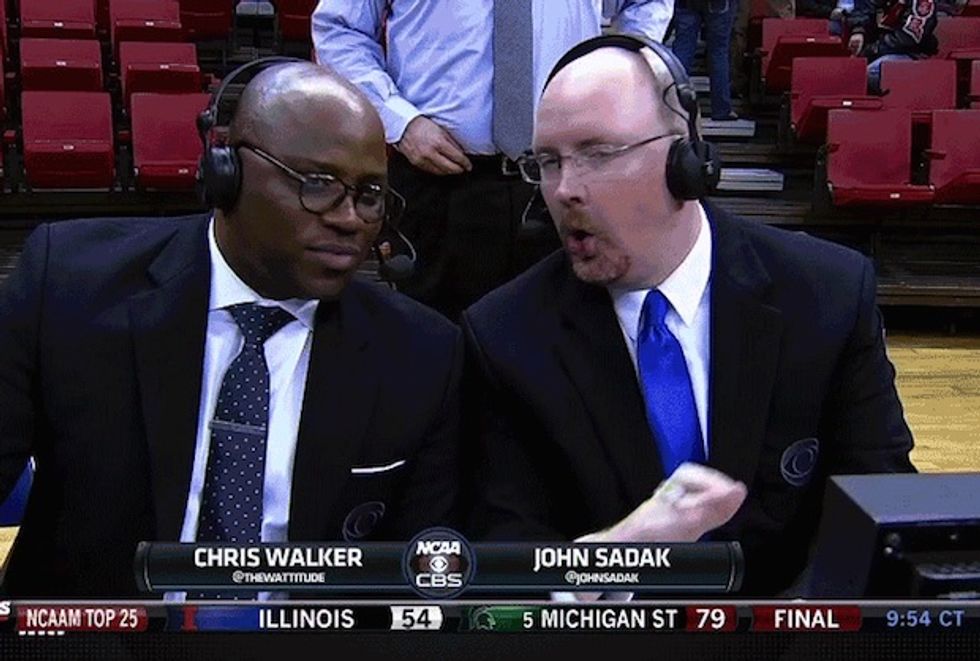 Image source: CBS Sports
Old Dominion University basketball coach Jeff Jones happened to be standing right behind the broadcast table where CBS Sports' Chris Walker and John Sadak were doing a post-game wrap up.
Without the announcers knowing what was happening, Jones was seen on camera doing some very personal "adjusting" before shaking hands with an unidentified individual.
The animated GIF has started to swirl around the Internet and will likely have opposing coaches thinking twice before accepting Jones' outstretched hand before or after games.
__
Follow the author of this story on Twitter and Facebook: