PHILADELPHIA (AP) — Officials say a pregnant mother ran into her burning Philadelphia row house to rescue her toddler but died along with the child when smoke prevented their escape.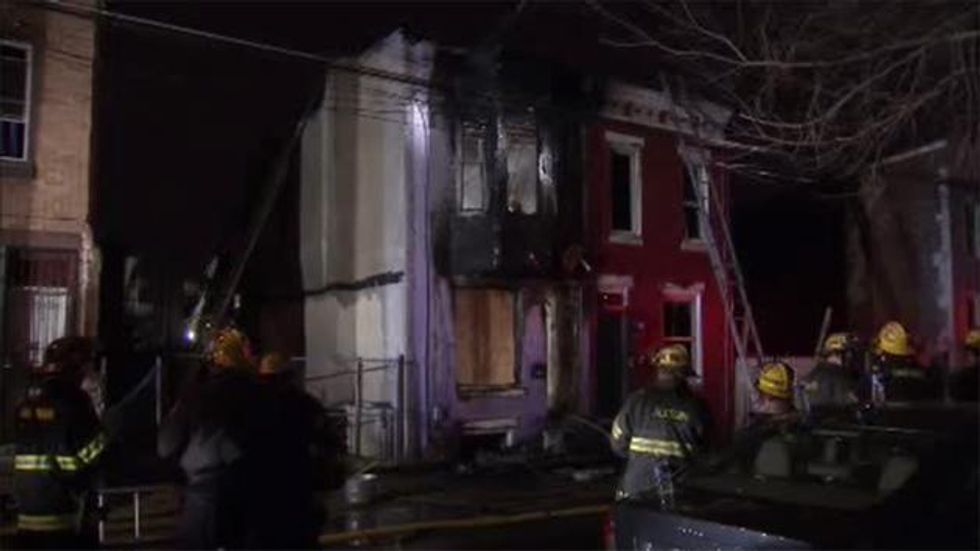 Image source: WPVI-TV
The fire broke out around 4 a.m. Friday in the city's Fairhill neighborhood.
Philadelphia Fire Commissioner Derrick Sawyer says the woman initially escaped the blaze with other relatives but realized her toddler was missing. He says she ran inside to save the child.
She was found holding the child near a second-floor bedroom doorway. He says heavy smoke and flames prevented them from getting out.
The fire's cause is under investigation, but five space heaters were found throughout the house. Executive Chief Clifford Gilliam says the home had no working smoke detectors.
Two adults and four children were taken to a hospital. Gilliam says they're in stable condition.