RENO, Nev. (TheBlaze/AP) — Republican presidential hopeful Donald Trump said he doesn't watch professional football much anymore because the NFL has gone "soft" like the United States.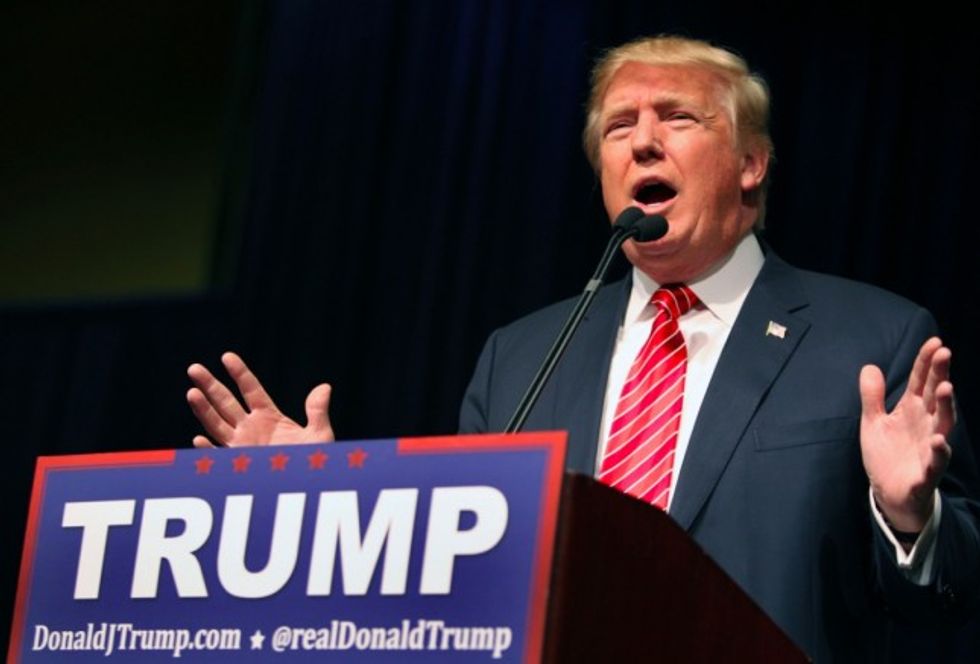 Republican presidential candidate Donald Trump speaks during a rally at the Reno Ballroom and Museum in Reno, Nevada, Sunday, Jan. 10, 2016. (AP Photo/Lance Iversen)
Trump drew the analogy during a campaign speech to more than 3,000 people in downtown Reno on Sunday while casino sportsbooks were jammed with fans across the street watching the NFL playoffs.
The billionaire real estate magnate said violent hits by the likes of Hall of Famers Dick Butkus, Lawrence Taylor and Ray Nitschke used to be considered great tackles — and now they draw 15-yard penalties for helmet-to-helmet contact.
"The whole game is all screwed up," Trump said before comparing the NFL to America, emphasizing that "football's become soft like our country has become soft."
Here's the clip. Trump's relevant comments come between the 1:04:30 mark and the 1:06:30 mark. (Content warning: Mild profanity after relevant comments):