Actor Sean Penn is under investigation for the secret Rolling Stones magazine interview he did with fugitive Mexican drug lord Joaquin "El Chapo" Guzman, according to ABC News.
A Mexican official reportedly confirmed to ABC News that Penn is now facing an investigation following the publishing of the controversial interview with one of the world's most notorious drug lords. Penn was in contact with Guzman for several months – through burner phones and emails, as he details in his piece — and authorities are investigating why the actor did not turn in the wanted man.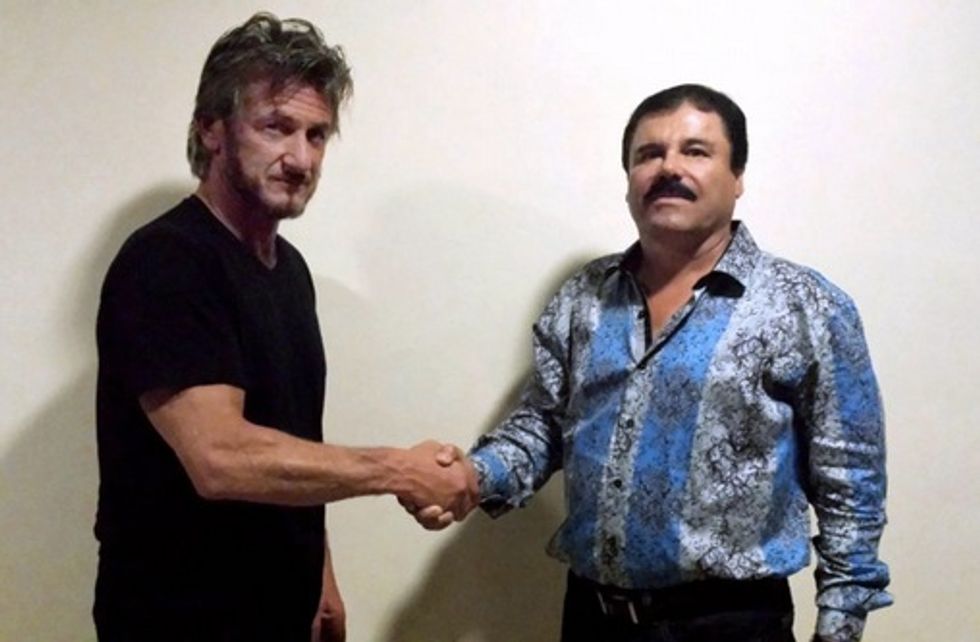 Kate del Castillo, the Mexican actress who Penn has said helped facilitate the meeting between him and Guzman is also reportedly being investigated. Variety reported that Castillo translated for the men during their meeting.
Penn's interview with Guzman occurred while he was on the run from authorities following his second prison break last July. According to the Associated Press, it was Penn's interview that helped authorities locate Guzman and recapture him.
Mexico Attorney General Arely Gomez said Friday that Guzman had contacted actors and producers apparently seeking a possible movie about his life which gave law enforcement a lead on tracking and eventually capturing him.
In the interview with Penn, Guzman said that he does not believe that he can be held responsible for the high level of drug addiction in the world.
"No, that is false, because the day I don't exist, it's not going to decrease in any way at all," he said.
Guzman also said that he does not consider himself a violent person.
Mexican officials have confirmed that they will extradite the drug lord to the U.S.