Businessman Donald Trump continues to increase his lead in New Hampshire — and looks difficult to beat in the early voting state, according to two new polls out today.
"As Granite State voters start to firm up their decision, it's looking more and more unlikely that Trump will be toppled from his perch," Patrick Murray, director of the Monmouth University Polling Institute, said in a statement. "The real fight is for second place."
In the latest Monmouth University poll, 32 percent of likely Republican primary voters backed Trump, compared to 14 percent each for Texas Sen. Ted Cruz and Ohio Gov. John Kasich. They were followed by Florida Sen. Marco Rubio at 12 percent.
In November, Trump was at about 26 percent in the same poll.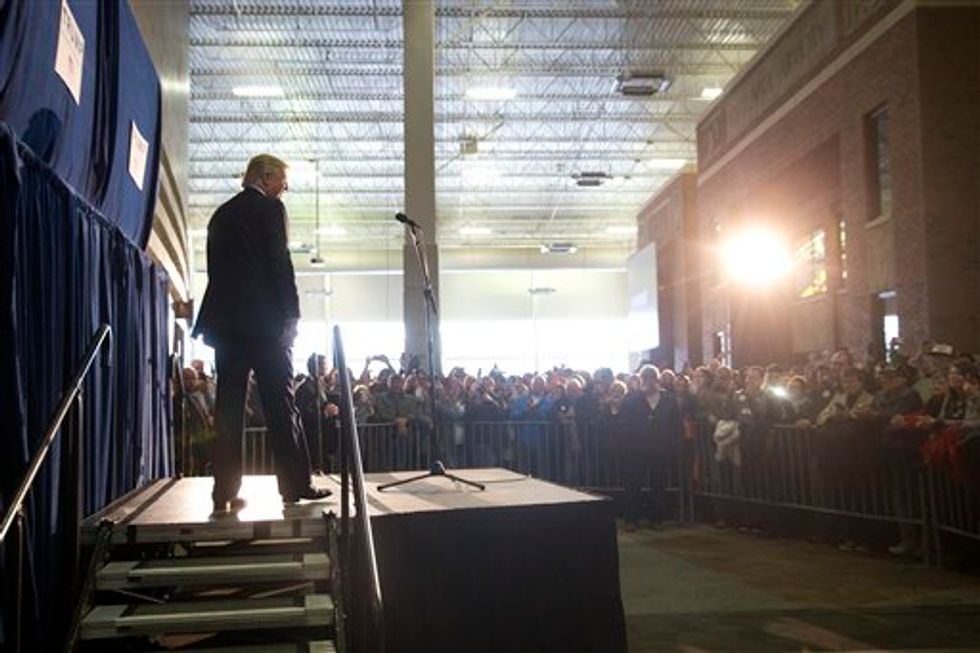 Donald Trump prepares to speak at a rally Saturday in Ottumwa, Iowa. (AP/Jae C. Hong)
Ben Carson took the biggest hit, falling from 16 percent support in November to only 3 percent now.
Another poll out today from the American Research Group found that 25 percent of likely primary voters would vote for Trump if the election were held today, up from 21 percent in December. That poll also showed Kasich at 14 percent, Rubio at 14 percent, New Jersey Gov. Chris Christie at 10 percent and Cruz at 9 percent.
The New Hampshire primaries will be held Feb. 9.
With just less than a month to go, 32 percent of likely GOP voters in New Hampshire say their minds are completely made up — and one in four voters are still entirely undecided.