TheBlaze Radio's Jonathon Dunne calls himself "Freedom's Disciple." The Irish citizen who says his "life-long dream" is to become an American, is also a walking advertisement for America.
In fact, Dunne's face lights up when he speaks about the country he hopes to one day call home.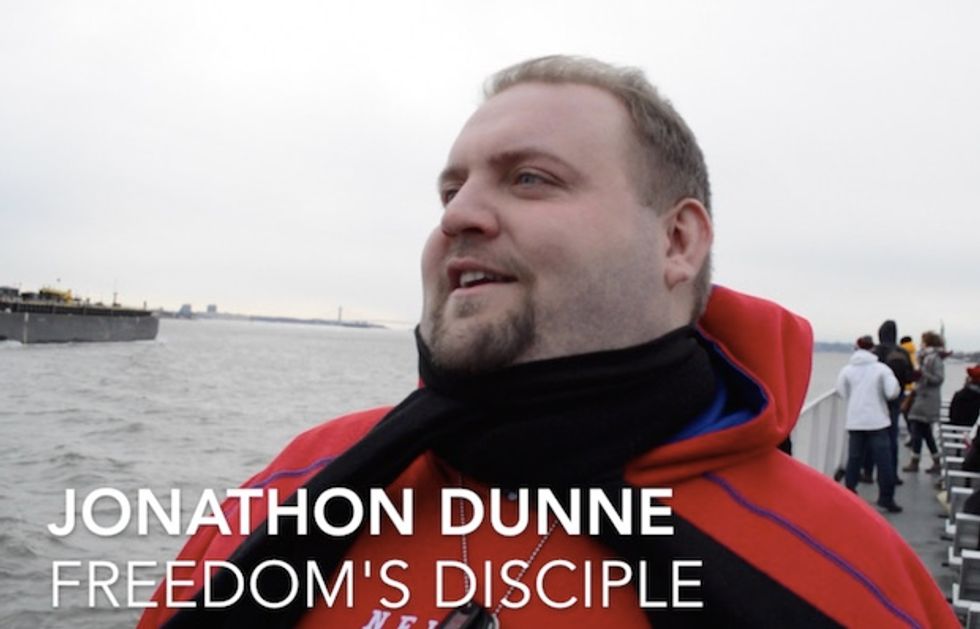 Image source: Mike Opelka / TheBlaze
On a recent trip to New York City, Dunne visited the Statue of Liberty and shared his thoughts on what it was like to grow up in a socialist country where "there are no eternal God-given rights, no belief in the individual and the answer to every problem is more government."
Dunne stressed that he counts himself among the 4 million hopefuls who are "following the rules" to become an American citizen.
Jonathon Dunne's Blaze Radio podcasts can be heard here.
__
Follow the author of this story on Twitter and Facebook: