In late December, a gun-control activist posted an F-word-laden rant directed at the NRA, lawmakers and police — and about a week later was invited by the White House to meet President Barack Obama.
A Facebook page belonging to Amanda Gailey lists her as director of Nebraskans Against Gun Violence and associate professor at the University of Nebraska-Lincoln. On Dec. 28, the following was posted on the Facebook page (profanities redacted):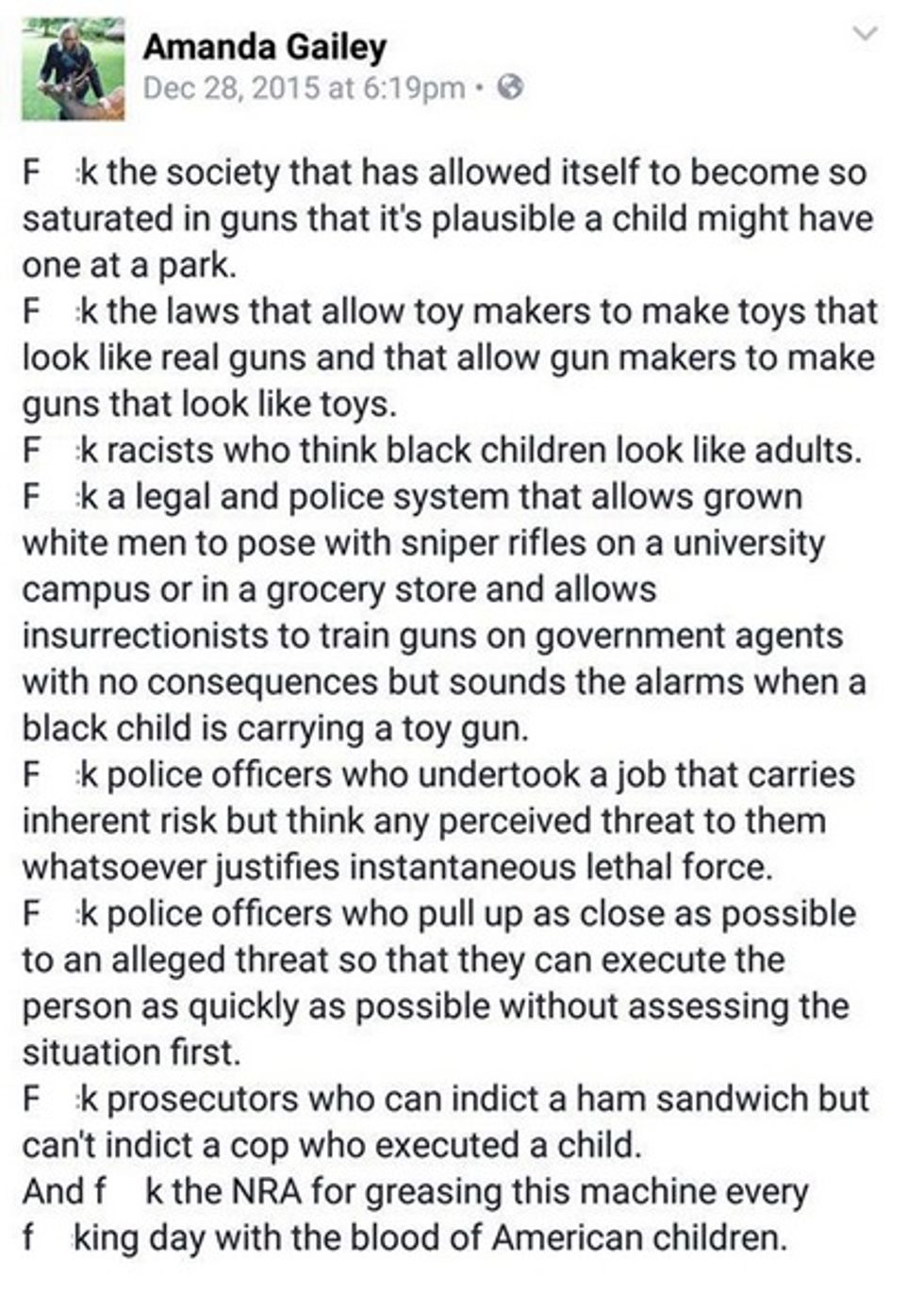 Image source: Facebook via BizPac Review
KETV-TV reported that the White House last week called Gailey to personally invite her to meet Obama as part of his speech in Lincoln Wednesday.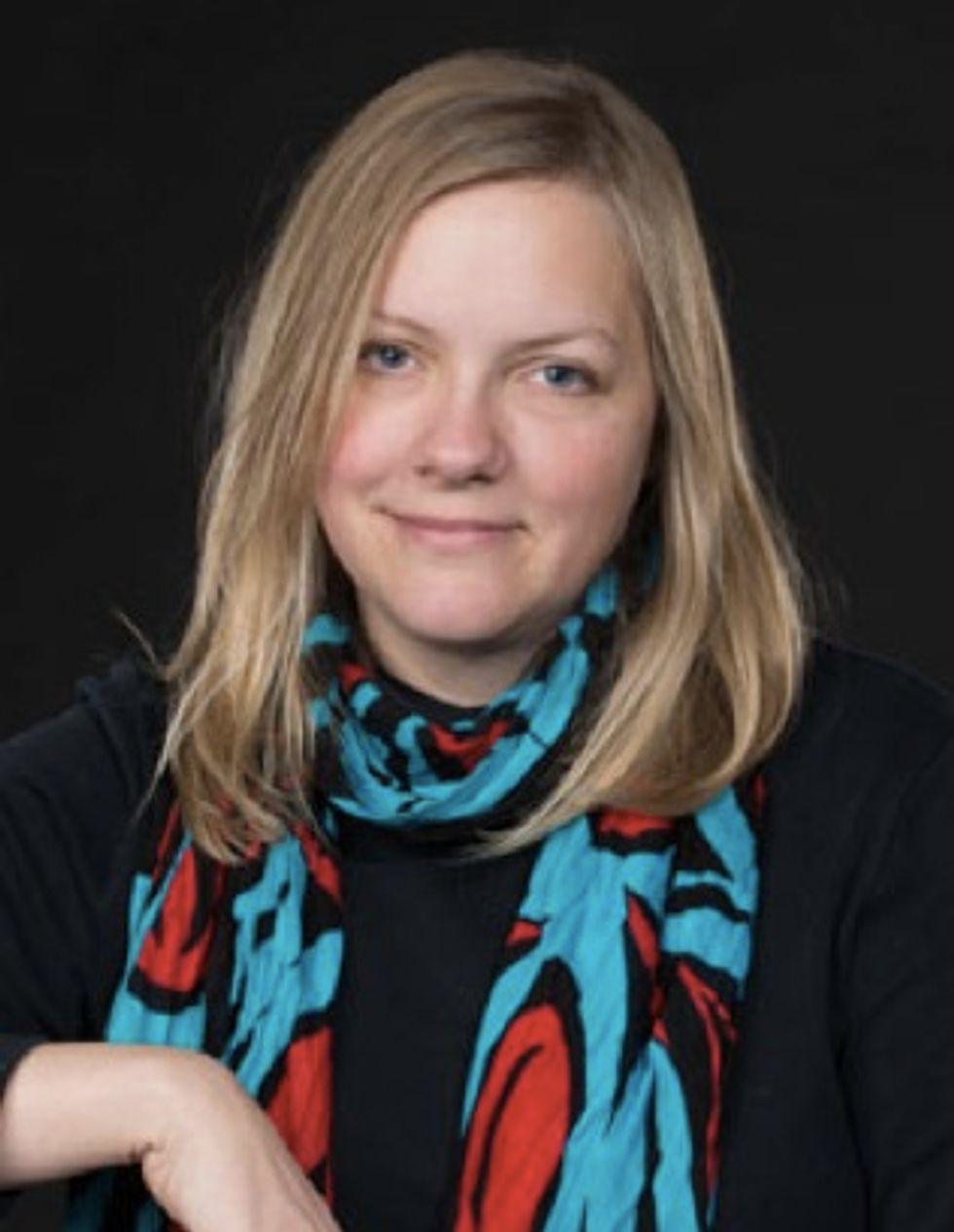 Amanda Gailey (Image source: University of Nebraska-Lincoln website)
The station added that nine other members of Nebraskans Against Gun Violence were slated to attend the event as well.
Omaha.com — which indicated Gailey teaches English at the University and is president of Nebraskans Against Gun Violence — said she got to speak to Obama in Baxter Arena.
"I got to shake his hand and thank him for the work he was doing on gun control," Gailey told Omaha.com. "That was really exciting."
It's unclear if the White House knew of Gailey's Facebook post in question before inviting her to meet Obama.
The White House press office on Thursday didn't immediately respond to TheBlaze's request for comment on the matter.
Earlier Gailey told KETV-TV — which also reported that she's founder of Nebraskans Against Gun Violence — that "Obama's executive actions are an important first step."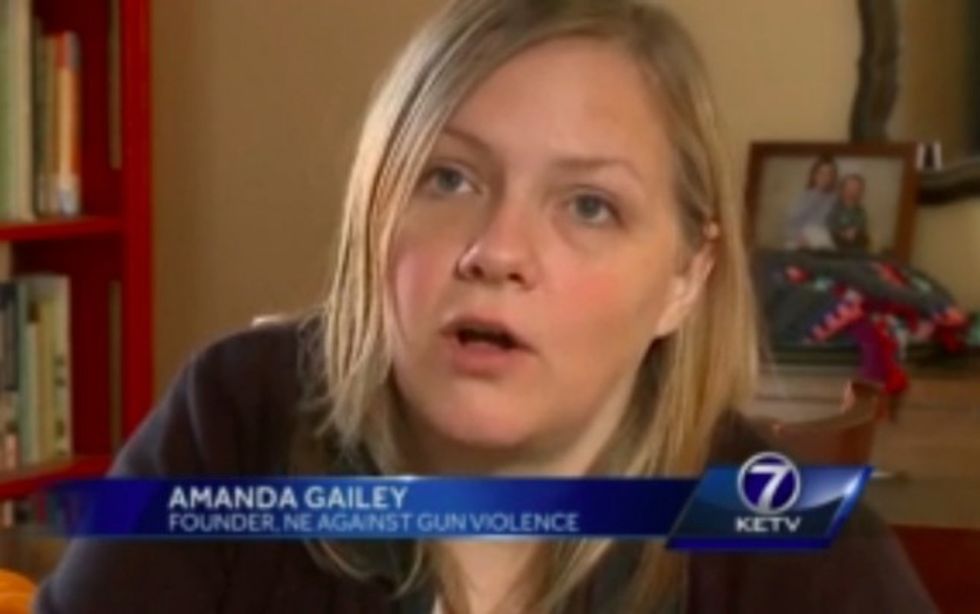 Image source: KETV-TV
Other posts on her Facebook page strike a similar tone. One screenshot shows a November post — apparently removed Thursday — that pokes fun at "Christianists" who are described as "people we should distinguish from Christianity the way we distinguish Islamists from Islam." It then turns attention to Ted Cruz and offers an image that underscores gun control: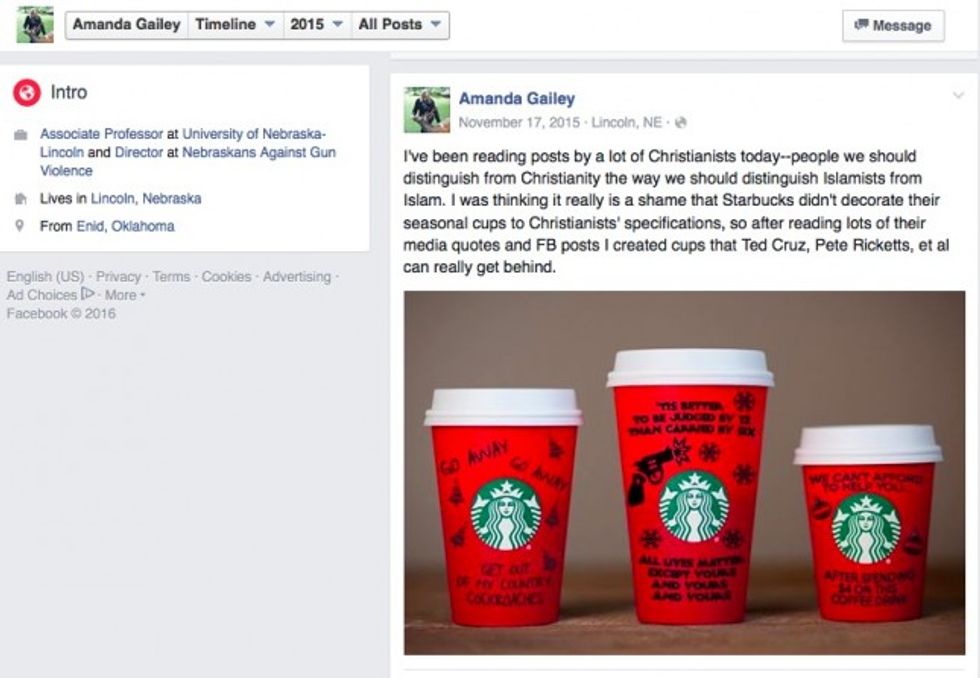 Image source: Facebook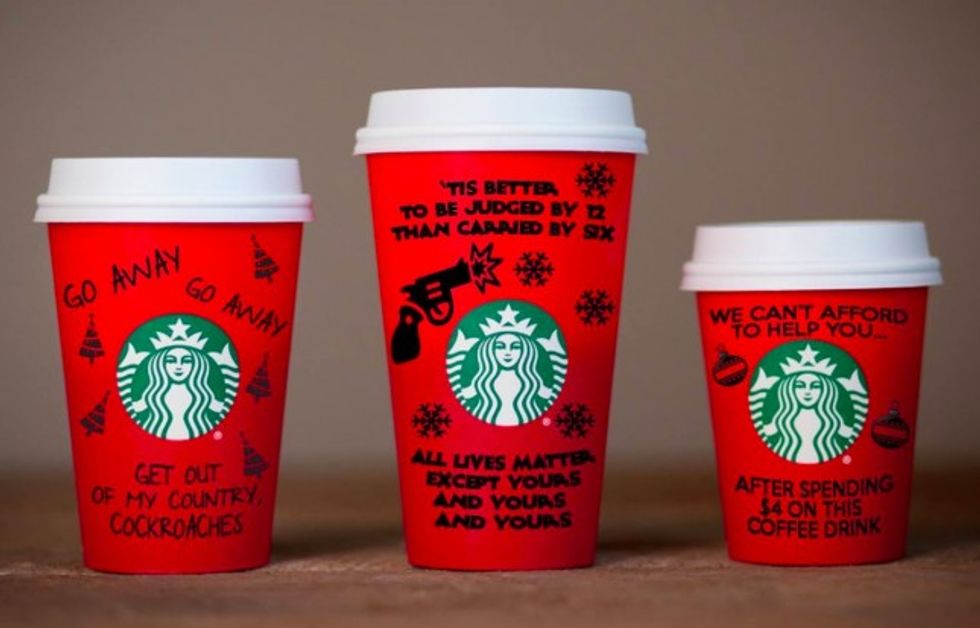 Image source: Facebook
The bio on a Twitter account also apparently belonging to Amanda Gailey reads: "I teach English at the University of Nebraska, volunteer for Nebraskans Against Gun Violence, and have written on gun issues for various media outlets." That Twitter account was active Thursday morning and then apparently taken down Thursday afternoon.
Here's a screenshot of one of those Twitter posts (profanities redacted):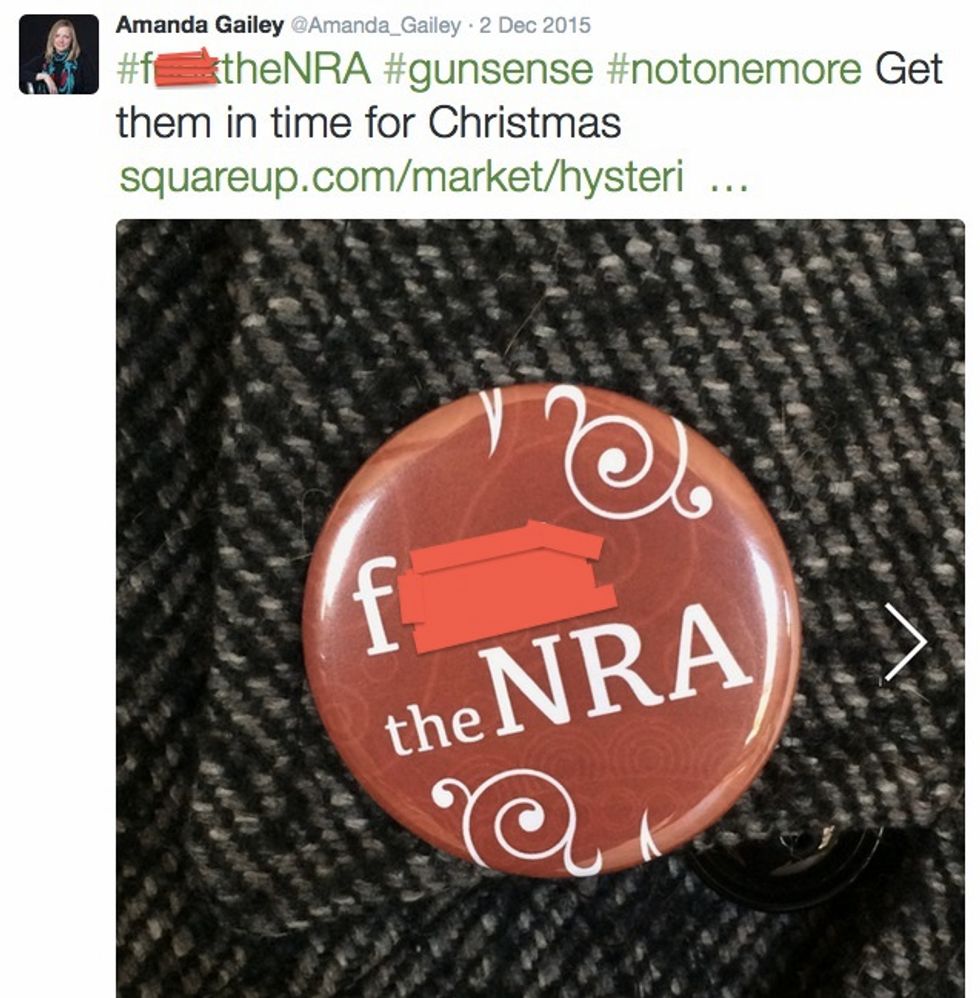 Image source: Twitter
TheBlaze reached out to Gailey Thursday at her university email as well as through her Facebook page but did not receive a reply. In addition, Nebraskans Against Gun Violence did not reply Thursday to TheBlaze's request for comment.
A BizPac Review writer noted the following exchanges in an attempt to connect the dots:
On Wednesday evening, I personally posted on the Facebook page of Nebraskans Against Gun Violence to ask if Gailey had made derogatory statements against the police, to which page administrators quickly replied "No."

Minutes later I posted a screenshot of the comments and asked if the writer of those comments and the woman who met the president were not, in fact, one in the same.

Rather than reply, the page administrator's deleted all of our correspondence, including the picture, and blocked me from the page.
UPDATE 12:39 p.m. ET Friday: Gailey posted a response to the uproar on her Facebook page early Friday morning defending her Dec. 28 post. She also referred to a writer who contacted her on Jan. 13 and posted an article — but it was not TheBlaze, which first reached out to Gailey on Jan. 14. Here's what she had to say:
On January 13 I was contacted by a writer for an ideologically motivated web page. He referred to a "rant" I wrote and wanted to know about my visit to the White House. I have never visited the White House and don't have plans to. What I did do is shake the President's hand after his speech in Omaha. I corrected the writer, thinking he was misunderstanding whatever supposed scandal he thought he had uncovered. He then posted an article with a click-bait title that not only mischaracterizes what I wrote in a Facebook post, but also ascribes an opinion to me that I do not hold. I did write a Facebook post that expressed my outrage at the police shooting of a 12-year-old child and the failure to indict the bad-apple police officers involved. My criticism of the police was limited to those officers who engage in that kind of policing, which I believe is clear in my post. I did not malign the police in general, nor did I want to, because I respect the many good officers who serve our communities and have even helped me in the past. I know that most police officers are doing hard work in hard conditions, and they are in the front lines of a society saturated in guns, facing threats that police in our peer nations do not. They are key players in our struggle for safe and fair communities. So if you feel like emailing me angrily, I just want you to know that you are probably directing your anger at someone whose actual beliefs have been intentionally misrepresented to you so that you will pass a link around and drum up advertising dollars for his employer. This is probably all I will say publicly on the matter because I believe the article that precipitated this was calculated to cause a firestorm without concern for the truth.
This story has been updated.
(H/T: BizPac Review)